Boeing 2022 revenue up 7% at $66.6bn
For Q42022, Boeing reported a 35% increase in revenue at $19.9 billion with net loss declining to $663 million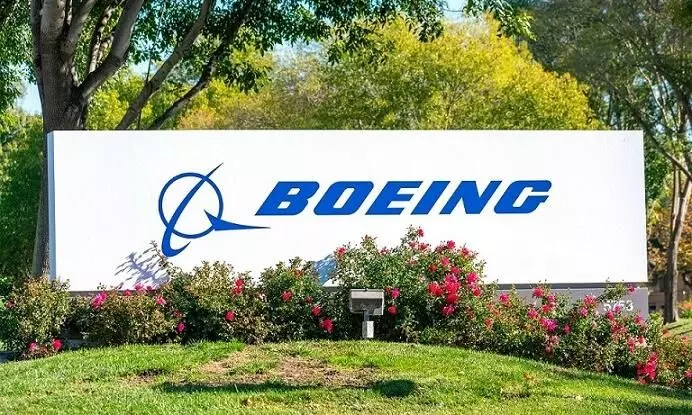 Boeing reported a 7 percent increase in revenue at $66.6 billion for the year ended 2022 compared to $62.3 billion in 2021 on deliveries of 480 commercial planes and 808 net orders.
Boeing generated $3.5 billion of operating cash flow and $2.3 billion of free cash flow with backlog increasing to $404 billion including over 4,500 commercial airplanes, says an official release.
For the fourth quarter ended December 31, 2022, Boeing reported a 35 percent increase in revenue at $19.9 billion with net loss declining to $663 million from $4.2 billion in Q42021.
Boeing has reaffirmed guidance of $4.5-$6.5 billion operating cash flow and $3-$5.0 billion free cash flow for 2023, the release added.
"We had a solid fourth quarter, and 2022 proved to be an important year in our recovery," says Dave Calhoun, President and Chief Executive Officer, Boeing. "Demand across our portfolio is strong, and we remain focused on driving stability in our operations and within the supply chain to meet our commitments in 2023 and beyond. We are investing in our business, innovating and prioritising safety, quality and transparency in all that we do. While challenges remain, we are well positioned and are on the right path to restoring our operational and financial strength."
Commercial airplanes revenue increased 41 percent to $25.9 billion in 2022 and loss from operations declined to $2.4 billion from $6.5 billion in 2021.
"The 737 programme is stabilising production rate at 31 per month with plans to ramp production to approximately 50 per month in the 2025/2026 time frame. Additionally, the 787 programme continues at a low production rate with plans to ramp production to five per month in late 2023 and to 10 per month in the 2025/2026 timeframe.
"During the quarter, the company secured net orders for 376 aircraft, including an order from United Airlines for 100 737 MAX and 100 787 airplanes. Commercial Airplanes delivered 152 airplanes during the quarter and the backlog included over 4,500 airplanes valued at $330 billion."