Atlas Air 2021 revenue hits $4bn on higher rates
We have placed 747-8Fs under long-term agreements and enhanced numerous long-term contracts: CEO John W. Dietrich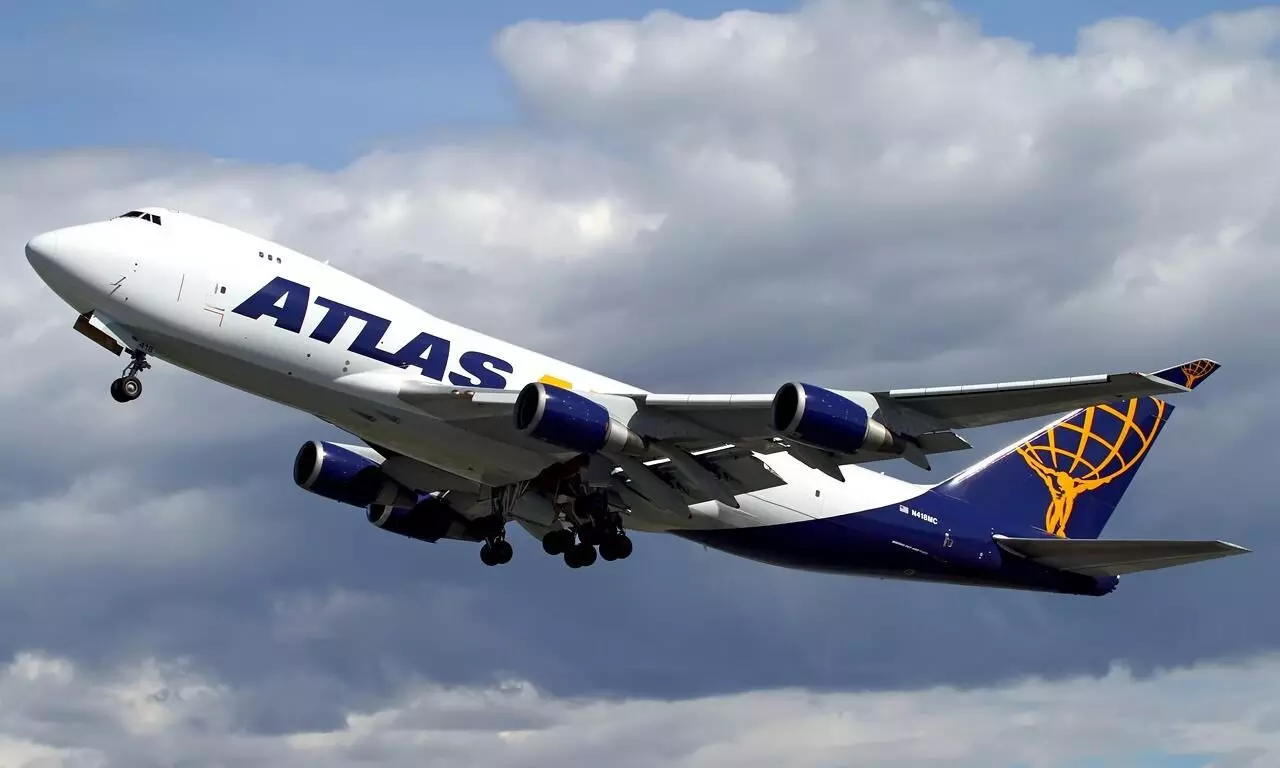 Nasdaq-listed Atlas Air reported a 25 percent in 2021 revenue to $4 billion, and net income was up 37 percent to $493 million or $16.16 per diluted share on higher volumes and increased average rate per block hour.

"2021 was another outstanding year with excellent financial and operating performance," says John W. Dietrich, President and Chief Executive Officer Atlas Air Worldwide. "Our greatest strength is our people and I'd like to thank everyone at Atlas for working together to deliver these very strong results."
We are leveraging our world-class fleet and global operating capabilities to increase aircraft utilisation and capitalise on strong demand for our services and dedicated freighter as well as on higher airfreight yields, he added.
"We have now placed our new 747-8Fs under long-term agreements, enhanced numerous long-term contracts with strategic customers and further diversified our customer base. In 2021, we deepened relationships with valued customers including Cainiao, CEVA Logistics, DB Schenker, DHL, DSV, FedEx, Flexport, Geodis, HP Inc., Icelandair, JAS, Kuehne+Nagel, SF Group and UPS," Dietrich said.
Volumes in 2021 increased 5 percent to 364,061 block hours compared with 344,821 in 2020.

For the fourth quarter of 2021, volumes totalled 91,985 block hours compared with 96,079 in the fourth quarter of 2020 - a drop of 4 percent but revenue increased 29 percent to $1.2 billion compared to $932.5 million in the prior-year quarter.
"Higher operations revenue reflected an increase in the average rate per block hour. The higher average rate per block hour was primarily due to an increased proportion of higher-yielding flying including the impact of new and extended long-term contracts, the on-going reduction of available cargo capacity in the market, the continued disruption of global supply chains as well as higher fuel costs."
Atlas Air has placed all four new and incoming 747-8Fs under long-term agreements, and the deliveries are expected between May-October 2022.
"In addition, we look forward to the deliveries and placements of the four new 777-200LRFs we recently announced for which there is very strong demand. We expect one to be delivered late in the fourth quarter of this year and three more throughout 2023."
Atlas has also purchased six existing 747-400Fs during 2021 that were on lease. "We are also purchasing another five of our other 747-400Fs at the end of their leases during the course of this year, which range from February to December.
Cash, including cash equivalents and restricted cash, with Atlas Air totaled $921 million at the end of 2021.
The board has approved a share buyback programme of $200 million including an accelerated repurchase of $100 million shares by the end of Q22022.

Explaining the outlook for Q12022, Dietrich said Atlas Air is anticipating revenue of about $1 billion from flying approximately 85,000 block hours.