American Airlines Cargo to join WebCargo's booking platform
Bookings for American Airlines Cargo will be available on WebCargo's platform in sections of Europe and North America in the first half of 2022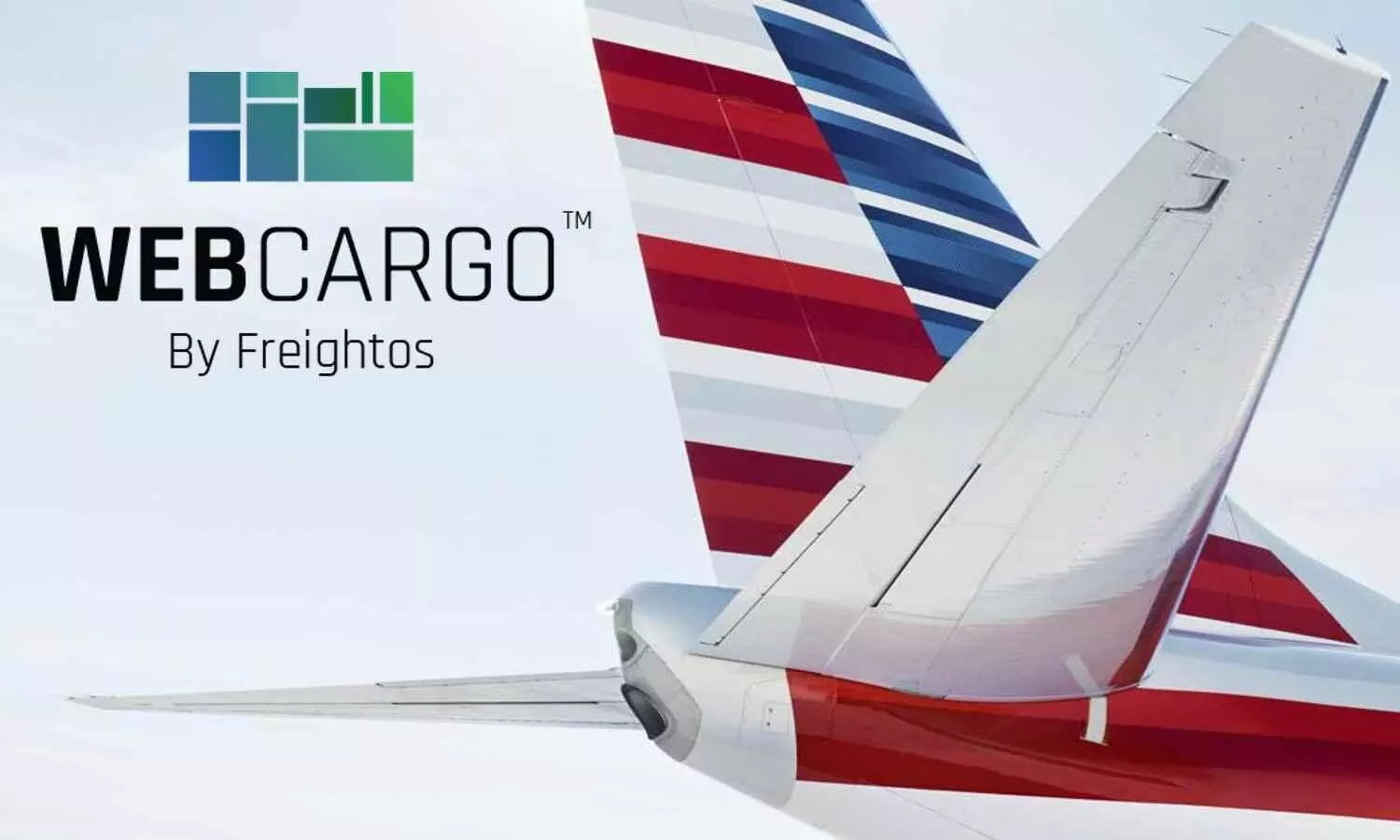 American Airlines Cargo is embracing Digital Cargo through partnership with WebCargo, a Freightos group company. Bookings for American Airlines Cargo, one of North America's leading carriers, will be available on WebCargo's platform in sections of Europe and North America in the first half of 2022, before spreading to other areas of the world later that year.
With WebCargo's price and capacity transparency, American can offer fast booking alternatives to even more consumers while also better supporting industry demand via the platform's accessible, real-time data providing.
Manel Galindo, CEO of WebCargo said, "At WebCargo, we feel extremely grateful to be a part of the industry's shift towards digitalization. We are proud of our role as the world's largest global freight booking platform and are immensely gratified that American Airlines Cargo chose to begin offering digital air cargo booking first on the WebCargo platform. We look forward to expanding eBooking adoption across North America, a market which has been especially stretched due to supply chain issues and is ready for faster, more reliable digital solutions."
"With this addition to WebCargo's diverse portfolio of airlines this brings the total global air cargo capacity represented by airlines on WebCargo to over 35%, and once again proves that with a creative mindset, industry understanding and a great IT team, we have the ability to transform the industry," said Camilo Garcia Cervera, Global VP Business Development, Webcargo by Freightos on a LinkedIn post.
With widespread supply chain interruptions and choked ports causing shippers havoc, more consumers are turning to air cargo for rapid and dependable worldwide transportation. Despite the adverse conditions, our collaboration will serve to strengthen the air freight business by providing clients with more service alternatives and reliability.
"Over the last two years, e-commerce volume has surged and demand for global freight has increased. American Airlines Cargo has continued to adapt and innovate in order to deliver excellent customer service, and the digital solutions provided by WebCargo create another important step forward in ensuring continued connectivity and visibility for customers," said Jessica Tyler, President, American Airlines Cargo.