Airlines worried as 5G rollout could trigger aviation crisis, disrupt supply chain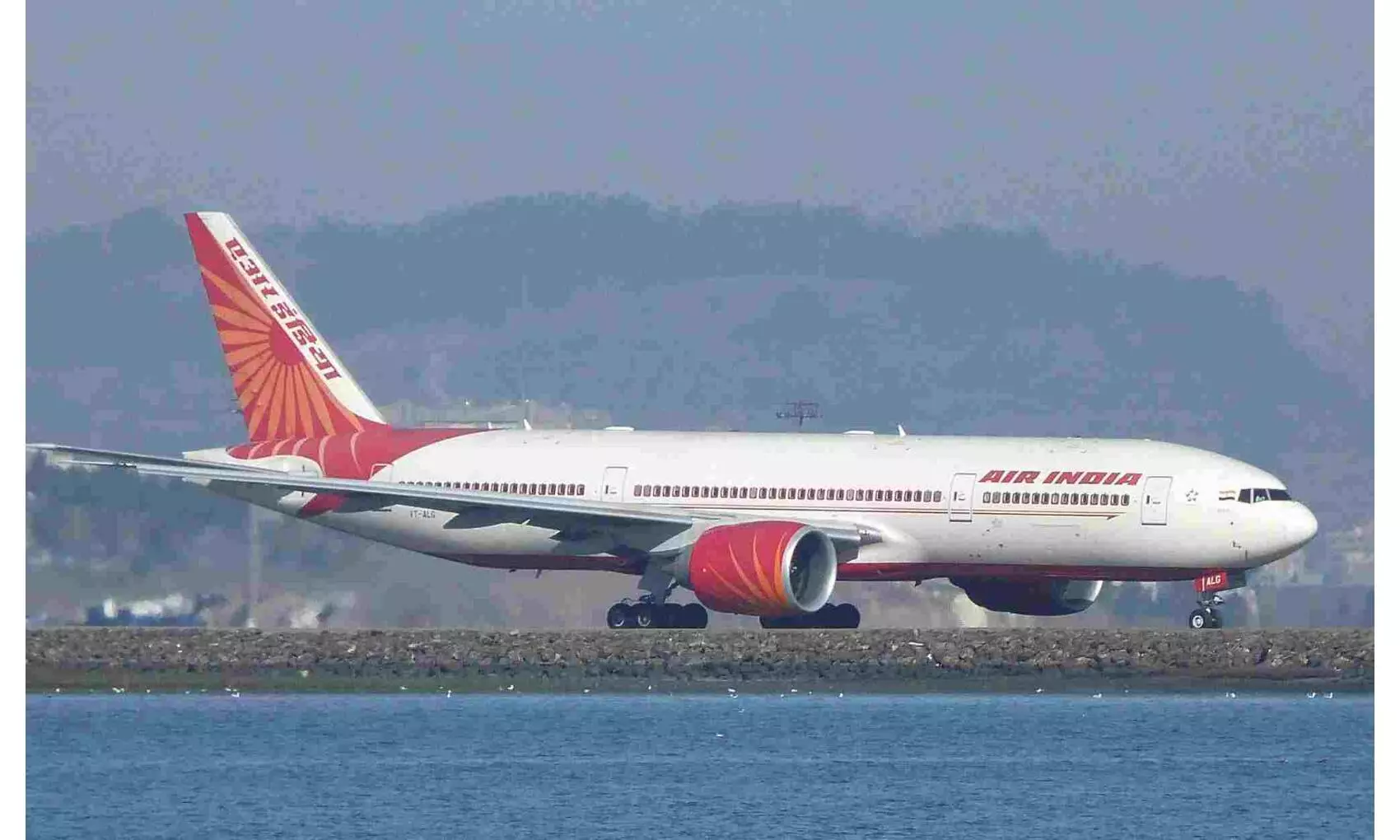 As mobile carriers like Verizon and At&T gear up to roll out the new C-Band and 5G services across the USA from January 19, the move has airlines worried.

Airlines feel the move could trigger an 'aviation crisis' with 'catastrophic' consequences.

An Impending Crisis

Many U.S. airline operators were mulling the cancellation of their international flights due to land in the U.S. on Wednesday.

Boeing, on Monday, sent a multi-operator message to carriers flying 777 and 747-8s aircraft, recommending operators to suspend the use of 777 airplanes on approach and landing to U.S. runways.

According to a Reuters report on Monday, several U.S.-based airline operators collectively penned their concerns in a letter addressed to White House National Economic Council director Brian Deese, the U.S. transportation Secretary Pete Buttigieg, Federal Aviation Administration (FAA) administrator Steve Dickson and Federal Communications Commission (FCC) Chairwoman Jessica Rosenworcel.

The letter's signatories included UPS Airlines, Atlas Air and FedEx Express, among other passenger airline operators, who warned of the nation's commerce coming to a halt. "Immediate intervention is needed to avoid significant operational disruption to air passengers, shippers, supply chain and delivery of needed medical supplies," the letter stated.

In the meantime, airlines like Air India, the Dubai-based Emirates and Japanese All Nippon Airways (ANA) suspended some of their flights to the United States in the backdrop of the 5G rollout.

In a tweet on January 19, Air India said, "Due to deployment of the 5G communications in the USA, we will not be able to operate the following flights of 19th January 2022: AI101/102 DEL/JFK/DEL; AI173/174 DEL/SFO/DEL; AI127/126 DEL/ORD/DEL and AI191/144 BOM/EWR/BOM."
A Voluntary Agreement
Though Verizon and AT&T were vocal in their concern over the constant delay in the 5G rollout, which was earlier to launch on January 5. The outcry by the airlines had delayed these plans, upsetting the mobile carriers.
In its letter to Pete Buttigieg on January 2, Verizon cited research conducted by the FCC hailing it as "an expert agency of the U.S. Government on spectrum."
Though they promised compliance, the carriers, in their earlier letter, blamed the FAA for "failing to resolve issues", which resulted in further delay of the 5G rollout.
Verizon and AT&T are set to launch the 5G network on January 19 across 32 states in the U.S. However, both companies plan to limit the deployment around major U.S. airports. President Joe Biden released a statement expressing his gratitude to both companies for delaying their implementation to avoid any disruption around "key airports".
FAA's Clarifications
The FAA, clarified on its website, that it would have to impose curbs on certain operators due to "the proposed 5G deployment involves a new combination of power levels, frequencies, proximity to flight operations, and other factors…"
These restrictions would specifically apply to airlines with "certain types of radar altimeter equipment close to antennae in 5G networks."
The FAA, however, stated that approved radio altimeters would allow commercial aircraft to continue low-visibility landings in the 5G C-Band deployment areas. "The agency has made progress during the last two weeks to safely reduce the risk of delays and cancellations as altimeter manufacturers evaluate data from the wireless companies to determine how robust each model is. This work has shown some altimeters are reliable and accurate in the 5G areas; others must be retrofitted or replaced," the FAA said.
In simpler words, the FAA foresees a clash of frequencies with the new 5G rollout.
On comparisons with airspace in France and Japan, the FAA's reply clarified, "The U.S. airspace is the most complex in the world, and the FAA holds ourselves and our aviation sector to the highest safety standards. Deployments of 5G technology in other countries often involve different conditions than those proposed for the U.S. These include lower power levels, antennae tilted downward to reduce potential interference to flights, different placement of antennae relative to airfields and frequencies with a different proximity to frequencies used by aviation equipment."
The administration added that the early stages of the 5G deployment in the U.S. would include mitigations that are partly similar to those used to help protect air travel in France, but clarified that even these proposals have some significant differences.
In a Nutshell
In 2021, the United States auctioned mid-range 5G bandwidth for a whopping $80 billion to cellphone firms. The bandwidth was auctioned in the 3.7-3.98 GHz range on the spectrum known as C-Band. However, this new 5G bandwidth would disrupt the workings of some kinds of radar altimeter equipment in commercial aircraft and potentially fuel an aviation crisis.