Airbus, Safran, Tikehau Ace Capital to buy A&D for €95 million
A&D is a supplier of parts & materials for sectors including aerospace and defence with annual revenue of approx €500mn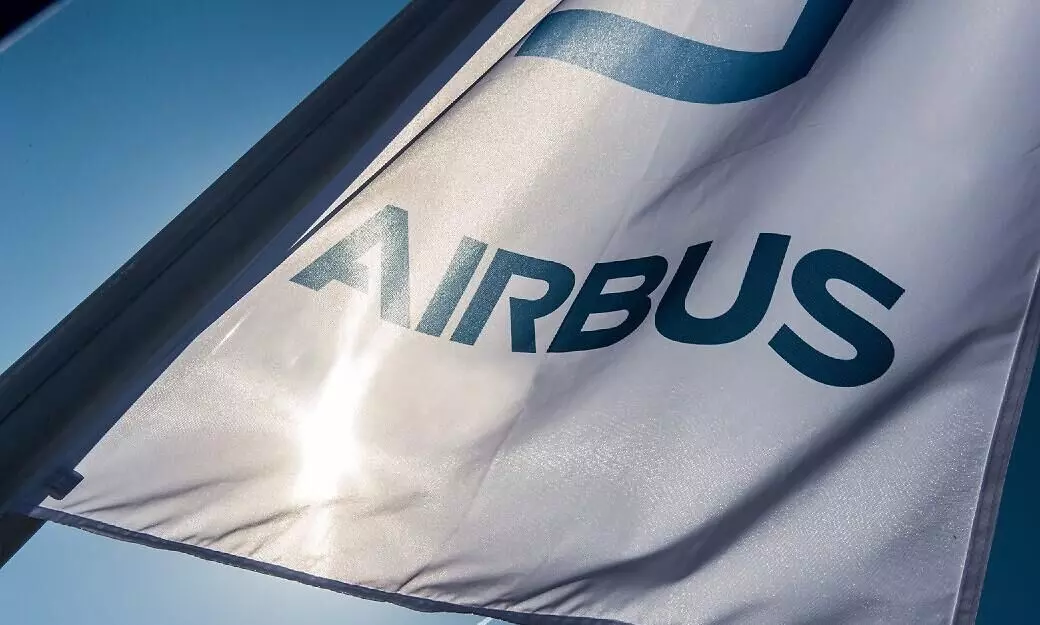 Airbus, Safran and Tikehau Ace Capital signed a memorandum of understanding with mining and metallurgical group Eramet for the acquisition of its subsidiary Aubert & Duval (A&D).

"The three partners intend to acquire 100 percent of Aubert & Duval through a new joint holding company that would be specifically set up for this transaction and in which they would have equal ownership rights," according to an official release from Airbus.
A&D is a strategic supplier of critical parts and materials for a number of industry sectors including aerospace, defence and nuclear industries with annual revenue of approximately €500 million ($565 million) and a workforce of around 3,600 employees based mostly in France, the statement added.
"Aubert & Duval, with its critical knowledge and expertise dating back more than a century, is a strategic supplier to Airbus and the entire aerospace and defence industry," says Guillaume Faury, CEO, Airbus. "Our sector, which has started to emerge from the Covid crisis, needs a solid partner to ramp up production while preparing next-generation technologies in aerospace. With this acquisition and an ambitious transformation plan, we aim to restore the operational excellence and market confidence in Aubert & Duval to create, in the mid- to long-term, a leading European player able to face global competition as well as to reduce geopolitical risk of supply."
Under the terms of the transaction, A&D's divestment would be based on an enterprise value of €95 million ($107 million) with a set of specific guarantees in addition to the usual guarantees, according to a statement from Eramet.
"The accounting impact is estimated to be -€340 million ($384 million), and will be recognised in the result for the year 2021. In the context of this operation, a "golden share" was set up by the French State within Eramet with the scope of certain strategic assets held by A&D. The golden share will be replaced by a similar one within A&D, upon completion of the transaction."
The acquisition would allow Airbus and Safran to secure the strategic supply chain for themselves as well as other customers, and new material development for current and future civil and military aircraft and engine programmes, the Airbus statement said.
"Aubert & Duval is a historical supplier of Safran with unique technical expertise in Europe," says Olivier Andriès, CEO, Safran. "The planned acquisition will ensure national sovereignty for our most strategic programmes for disruptive civil and military aircraft engines. Given its industrial expertise in metallurgy, Safran will lead the operational management of the company. The transformation programme will reinforce customer confidence and create a national champion with a strong French industrial base capable of serving global markets."
Marwan Lahoud, Executive Chairman, Tikehau Ace Capital, added: "This joint acquisition sends a strong and very encouraging message about the acceleration of the restructuring, the transformation and the consolidation of the supply chain in the aerospace industry. Together with Airbus and Safran, by bringing the capital and top industrial expertise needed to leverage the strategic excellence of Aubert & Duval, we are proud to contribute to support the recovery of the sector at the most critical time, when aeronautical companies have to invest again to accompany the revival of activity and project themselves into the future."
"Once finalised, it will enable Aubert & Duval, a strategic player in the sector, to join forces with leading aerospace players," says Christel Bories, Group Chair and CEO, Eramet. "I am confident in Aubert & Duval's ability to develop in a sustainable manner, in the interests of its employees and its clients."
The closing is expected in the fourth quarter of 2022.