Airbus Q1 revenue down marginally at €11.8bn
127 commercial aircraft delivered in Q12023; adjusted earnings at €773mn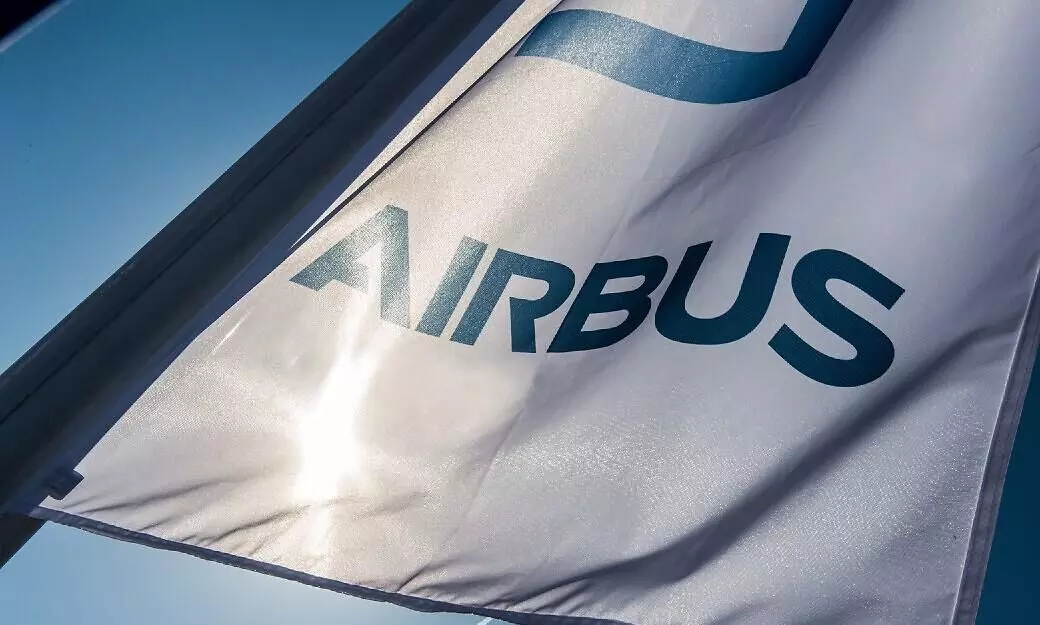 Airbus reported a marginal decline in consolidated revenue at €11.8 billion (Q1 2022: €12 billion) for the first quarter ended March 31, 2023 on deliveries of 127 commercial aircraft.
Deliveries during the quarter include 10 A220s, 106 A320 family, six A330s and five A350s, says an official release.
"Revenues generated by Airbus' commercial aircraft activities decreased five percent year-on-year, mainly reflecting the lower deliveries, partly offset by the strengthening of the US dollar. Airbus Helicopters deliveries increased to 71 units (Q1 2022: 39 units), mainly driven by the light helicopter segment. The division's revenues rose 26 percent, mainly reflecting deliveries and a solid performance across programmes, favourable mix effects as well as a good start to the year in services. Revenues at Airbus Defence and Space decreased six percent, mainly driven by lower volume in Military Air Systems and in Space Systems. One A400M transport aircraft was delivered in Q1 2023."
Consolidated adjusted EBIT declined 39 percent to €773 million (Q12022: €1.3 billion), the release added.
"The first quarter confirmed strong demand for our products, particularly for commercial aircraft," says Guillaume Faury, Chief Executive Officer, Airbus. "We delivered 127 commercial aircraft, which is reflected in the Q1 financials. The quarter also benefited from a good performance in Helicopters. We continue to face an adverse operating environment that includes persistent tensions in the supply chain. Our 2023 guidance is unchanged with commercial aircraft deliveries expected to be back loaded. We remain focused on delivering the commercial aircraft ramp-up and longer-term transformation."

Outlook
The guidance issued in February 2023 remains unchanged, says the release. "As the basis for its 2023 guidance, the company assumes no additional disruptions to the world economy, air traffic, the supply chain, the company's internal operations, and its ability to deliver products and services."
The2023 guidance is before M&A.
*720 commercial aircraft deliveries;
*Adjusted EBIT of €6 billion; and
*Free cash flow before M&A and customer financing of €3 billion.