Airbus 9-month 2023 revenue up 12%, net income down 9%
488 commercial aircraft were delivered (9m 2022: 437 aircraft) including 41 A220s, 391 A320 family, 20 A330s & 36 A350s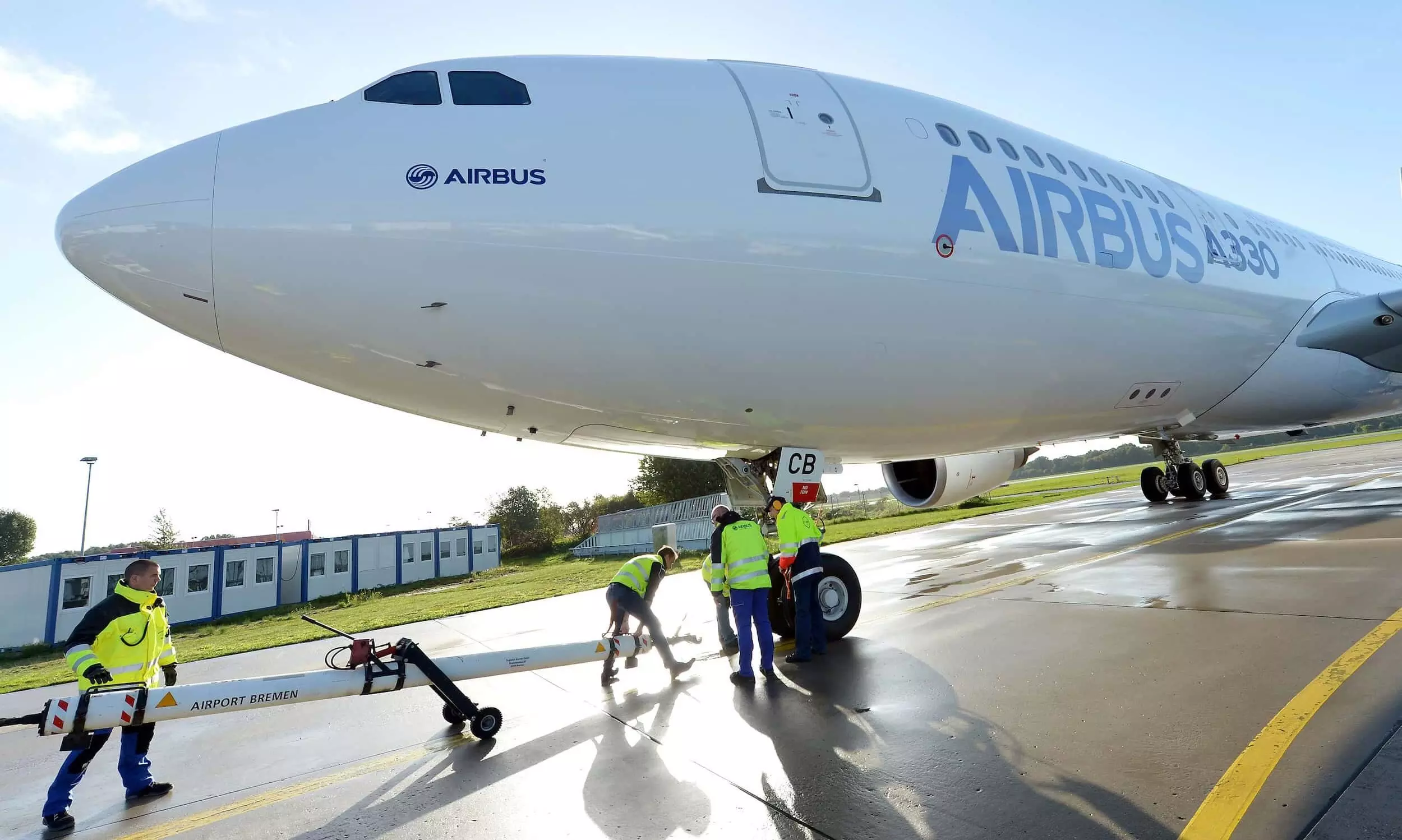 Airbus reported a 12 percent increase in consolidated revenue at €42.6 billion for the first nine months of 2023 (nine months 2022: €38.1 billion) on higher revenue from commercial aircraft business.
A total of 488 commercial aircraft were delivered (9m 2022: 437 aircraft) including 41 A220s, 391 A320 family, 20 A330s and 36 A350s, says an official release. "Revenues generated by Airbus' commercial aircraft activities increased 18 percent (€31.5 billion), mainly reflecting the higher number of deliveries."
Net income dropped nine percent to €2.3 billion from €2.6 billion from the same period in 2022 on a 10 percent increase in R&D expenses to €2.2 billion.
Gross commercial aircraft orders totalled 1,280 (9m 2022: 856 aircraft) with net orders of 1,241 aircraft after cancellations (9m 2022: 647 aircraft). The order backlog amounted to 7,992 commercial aircraft at the end of September 2023.
"We continue to make progress on our operational plan in a global environment that has become increasingly complex," says Guillaume Faury, Chief Executive Officer, Airbus. "The nine-month earnings reflect higher commercial aircraft deliveries, the good performance in helicopters as well as charges linked to the reassessment of certain satellite development programmes. Demand for our commercial aircraft is very strong with a continuing recovery in the widebody market. We expect the supply chain to remain challenging as we progress on the production ramp-up. In that context, we maintain our guidance for the full year."
Airbus has maintained its 2023 guidance of adjusted earnings of €6 billion, 720 commercial aircraft deliveries and free cash flow before M&A and customer financing of €3 billion.
Net cash position at the end of September declined 12 percent to €8.3 billion, and employee strength increased eight percent to 145,511.