Airbus 2022 revenue up 13% at €58.8 billion
Airbus targets to achieve 720 commercial aircraft deliveries in 2023 and EBIT Adjusted of €6 billion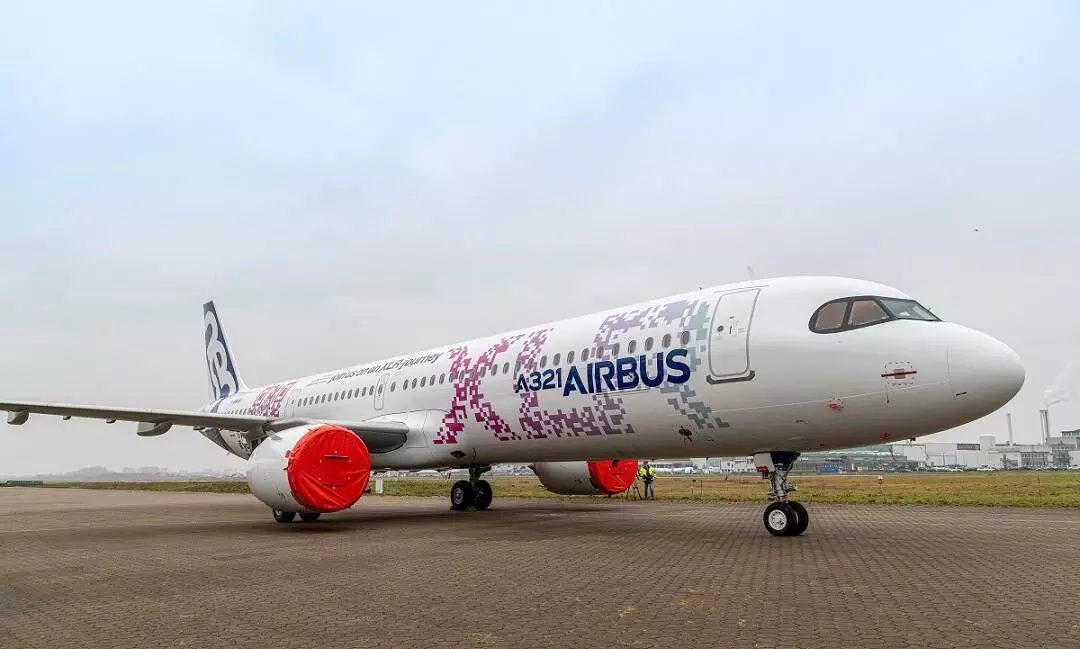 Airbus reported a 13 percent increase in consolidated revenue at €58.8 billion ($62.9 billion) on higher deliveries and strengthening of the U.S. dollar.
Consolidated EBIT Adjusted increased to €5.6 billion compared to €4.9 billion in 2021, says an official release.
"EBIT Adjusted related to Airbus' commercial aircraft activities increased to €4.6 billion (2021: €3.6 billion). The increase reflects the higher deliveries and is supported by some non-recurring elements, mainly the positive impacts from retirement obligations and from the progress made on compliance related topics, partly offset by a less favourable hedge rate compared to FY2021."
Consolidated R&D expenses increased to €3.1 billion from €2.7 billion in 2021, the release added.
"The industry continued its recovery during 2022 with air traffic increasing and airlines turning to their long-term fleet planning," says Guillaume Faury, Chief Executive Officer, Airbus. "We delivered solid financials despite an adverse operating environment that prevented our supply chain from recovering at the pace we expected. The company had to adjust its operations accordingly, which led to lower commercial aircraft deliveries than originally planned. We are adapting our production to match supply.
"As we move forward in 2023, we are focused on our industrial activities and the longer-term transformation of the company. The solid 2022 financial performance and our confidence in the future lead us to propose a higher dividend payment this year."
Consolidated order intake by value increased to €82.5 billion (2021: €62 billion) with the consolidated order book valued at €449 billion at the end of 2022 (2021: €398 billion). "The increase in the consolidated backlog value mainly reflects the book-to-bill above 1 and the strengthening of the US dollar."
Outlook
Airbus targets to achieve 720 commercial aircraft deliveries in 2023, EBIT Adjusted of €6 billion, and Free Cash Flow before M&A and Customer Financing of €3 billion.
"As the basis for its 2023 guidance, the company assumes no additional disruptions to the world economy, air traffic, the supply chain, the Company's internal operations, and its ability to deliver products and services. The company's 2023 guidance is before M&A."