Air France-KLM reports Q3 cargo revenue of €830mn on high yields
For the first nine months, revenue increased 3% to €2.6 billion on 18% increase in capacity but 15% decline in traffic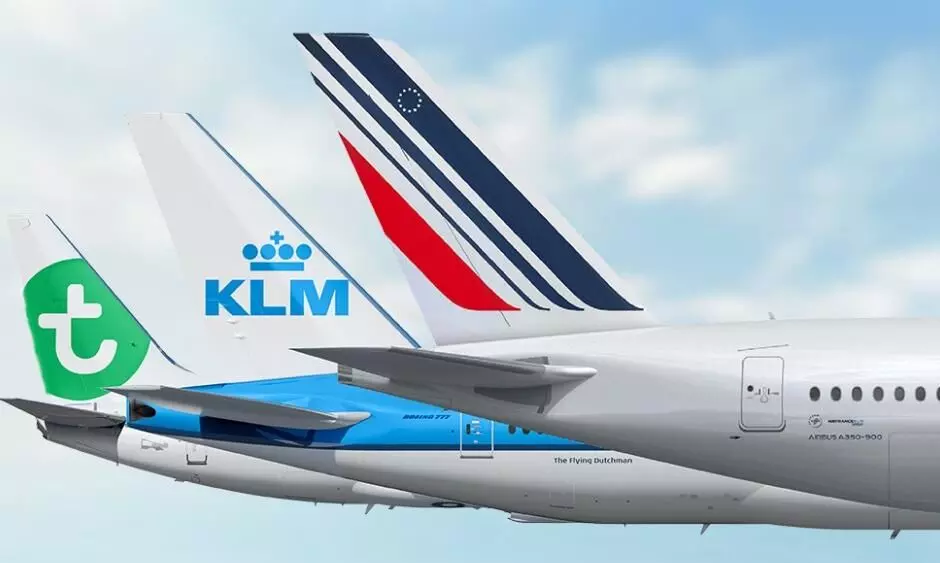 Higher yields saw Air France-KLM reporting only a marginal decline in cargo revenue to €830 million for the third quarter of 2022.
"Compared to the third quarter of 2021, cargo capacity increased 16 percent in Available Ton Kilometres (ATK m), mainly due to the increase in worldwide belly capacity. Despite this increased belly capacity, the overall traffic decreased by 13.5 percent and resulted in a drop in load factor of almost 16 points. Yields, however, remained at a consistently high level (+14 percent vs. 2021), leading to a third quarter total revenue performance close to last year's level," says an official release.
Compared to the pre-Covid year 2019, cargo capacity in the third quarter was still 7 percent below but due to exceptional yield performance, total revenues were 61 percent higher compared to 2019, the release added.
For the first nine months of the year, revenue increased 3 percent to €2.6 billion on 18 percent increase in capacity but 15 percent decline in traffic. Load factor was down over 20 pts to 52 percent.

The group operates six cargo planes (two Air France & four KLM) with four owned and two on operating lease out of a total fleet of 530 at the end of September 30, 2022.
Group revenue up 78%
Total revenue increased over 78 percent to €8.1 billion, and operating result came in at €1 billion. "Net income amounted to €460 million, an increase of €653 million compared to last year."
"Thanks to solid preparation and to our agile approach to capacity, Air France-KLM was able to make the most of the strong travel demand this quarter," says Group CEO Benjamin Smith. "While the situation remains unsatisfactory in some key airports, notably impacting KLM at its Amsterdam Schiphol hub, we saw significant improvements following the operational challenges that had erupted earlier this year. The Group posted a strong operating result in spite of rising fuel costs and inflation, and the Group remains confident in its ability to further increase capacity during the winter season. Going forward, we will continue to implement our transformation plan and accelerate our sustainability efforts as illustrated by the recent signing of long-term SAF supply contracts. This reinforces our position as a responsible leader in transportation, as well as our commitment to being frontrunners in the decarbonisation of our industry."
The group finished the quarter with "solid €12.3 billion cash at hand and strong net debt reduction by €2.3 billion versus December 2021," Smith said during a presentation after the announcement of the results.
Smith also spoke about shaping the set-up of the cooperation with CMA CGM Air Cargo announced earlier this year. The exclusive partnership for 10 years will see Air France-KLM and CMA CGM operate the full-freighter aircraft capacity of the respective airlines consisting initially of a fleet of 10 full-freighter aircraft, and an additional combined 12 aircraft on order.
Outlook
Air France-KLM is expecting operating result above €900 million based on fuel forward curve on October 21, 2022 and under currently foreseen circumstances, the release added.