Air France-KLM consortium to invest $1.1bn for SAS revival
SAS will eventually join the SkyTeam Alliance, of which Air France-KLM is a founding member, and exit the Star Alliance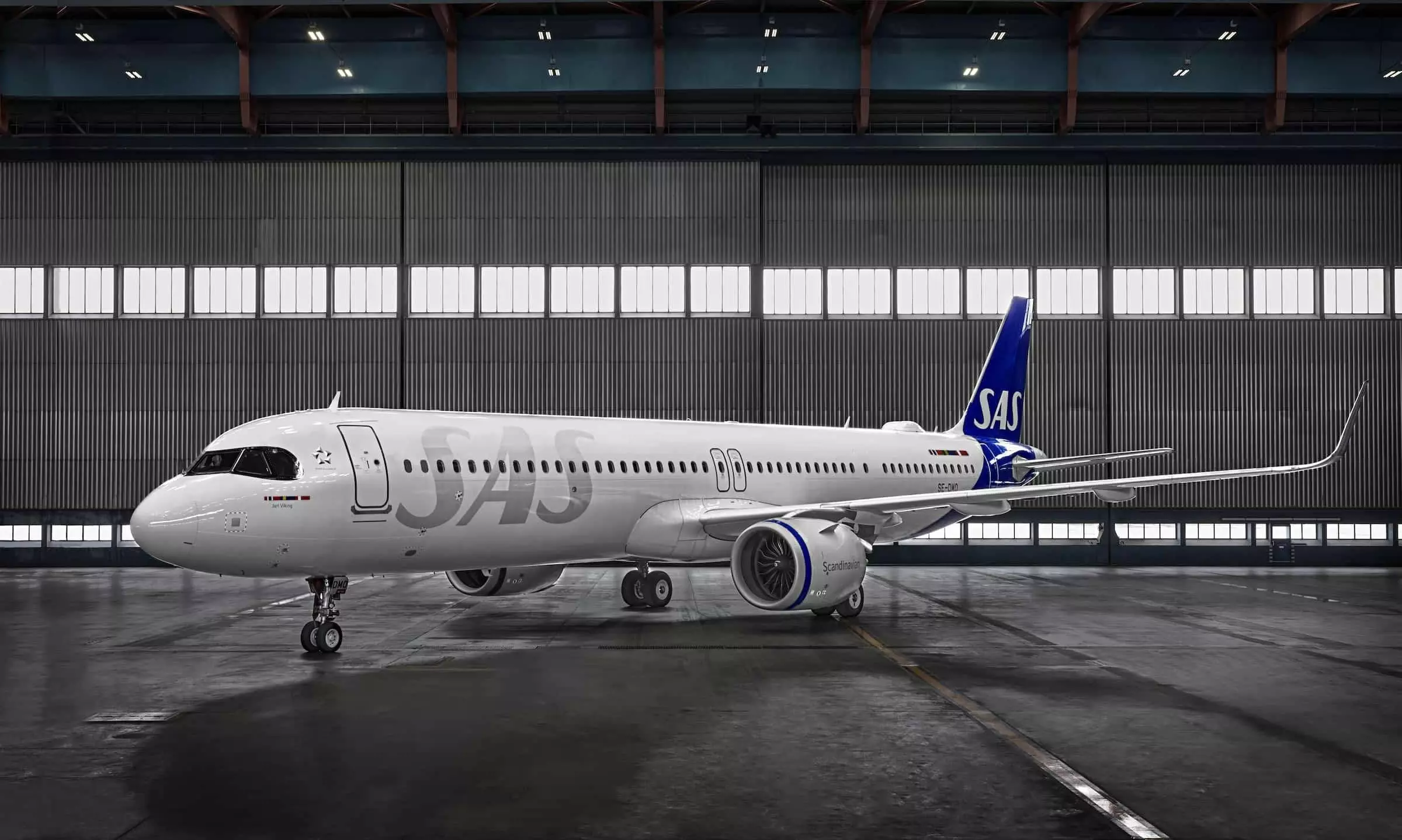 A consortium of Castlelake, Air France-KLM and Lind Invest, together with the Danish state, will be investing $1.1 billion for the revival process of SAS from its Chapter 11 bankruptcy proceedings in the U.S.
The investment includes $475 million in new unlisted equity and $700 million in secured convertible debt as well as a $500 million refinancing by Castlelake of SAS' current debtor-in-possession term loan, says a release from SAS.
"As part of the transaction, SAS is intended to eventually join the SkyTeam Alliance (SkyTeam), of which Air France-KLM is a founding member, and exit the Star Alliance, subject to any relevant approvals and emergence from the chapter 11 process."
SAS will continue to operate and serve its customers as usual throughout the implementation of the transaction, which is likely to entail a filing by SAS (the listed parent company for the SAS group) for a company reorganisation in Sweden in 2024, the release added. "As a result of that process, all of SAS' common shares and listed commercial hybrid bonds are expected to be cancelled, redeemed and delisted (currently expected to occur during the second quarter of 2024). Consequently, no value is expected for existing shareholders in SAS and only a modest recovery is expected for the holders of commercial hybrid bonds."
SAS will also seek to establish commercial cooperation with Air France-KLM and its airlines to the benefit of Scandinavian customers through increased connectivity, the release said.
"This is a significant achievement of our transformation plan, SAS FORWARD," says Carsten Dilling, Chairman of the Board, SAS. "We have carried out a broad, competitive and thoroughly evaluated equity solicitation process, and we are confident that the selected bid is the most favourable for SAS, its creditors and other stakeholders. Securing new capital is one of the key pillars in the SAS FORWARD plan and will provide a strong financial foundation to help drive our airline forward and facilitate our emergence from the U.S. chapter 11 process. While there is still work remaining, I am pleased to see the great progress we are making to be a competitive and financially strong company."

Anko van der Werff, President & Chief Executive Officer, SAS adds: "The agreed investment is a key milestone in our SAS FORWARD plan, and it shows that our new investors believe in SAS and our potential to remain at the forefront of the airline industry for years to come. Further, our move towards a partnership with SkyTeam determines a clear path forward for the company. Through the completion of this process and the opportunities presented by being part of SkyTeam, we will be able to further enhance SAS' offerings for the benefit of our colleagues, customers and communities. We look forward to building a bright future for SAS together."
Benjamin Smith, CEO, Air France-KLM, says: "This is an important day for SAS and for Air France-KLM. We are pleased to be part of the winning bidding consortium selected by the board of SAS. Air France-KLM looks forward to establishing strong commercial ties with SAS. With its well-established position in Scandinavia and strong brand, SAS offers tremendous potential to Air France-KLM. This cooperation will allow Air France-KLM to enhance its position in the Nordics and improve connectivity for Scandinavian and European travellers. We look forward to being a part of this new chapter in SAS' history and thank the board of SAS for their trust."
Key takeaways
While Castlelake will hold approximately 32 percent of the equity and 55.1 percent of the convertible debt, the Danish state will hold approximately 25.8 percent of the equity and 29.9% of the convertible debt.
Air France-KLM will hold approximately 19.9 percent of the equity and five percent of the convertible debt, and Lind Invest will hold approximately 8.6 percent of the equity and 10 percent of the convertible debt.
"The remaining, approximately 13.6 percent, equity is most likely to be distributed among and held by certain creditors who may receive recovery in equity."
The shares of SAS plunged as much as 95 percent in trading today after the announcement of the restructuring, leaving shareholders with no value.