Air Canada Q2 cargo revenue down 24%
For the first half of 2023, cargo revenue was down 33% to C$465 million from C$697 million in H12022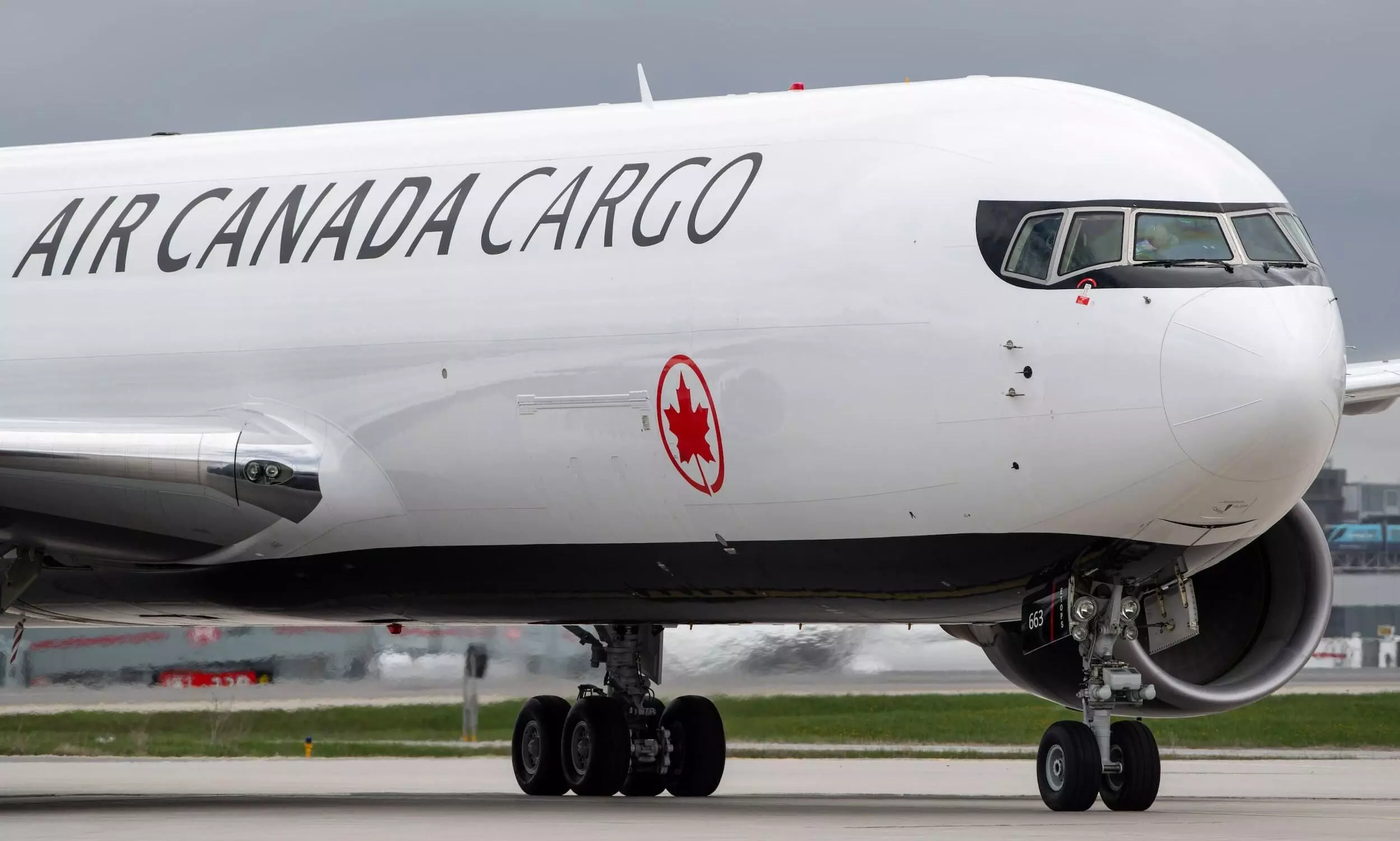 Air Canada reported a 24 percent decline in cargo revenue at C$227 million ($168 million) for the second quarter of 2023 compared to C$299 million ($221 million) in Q22022 on a mix of lower volume and lower yield.
"The year-over-year decline reflects the impact of temporarily converted passenger aircraft having been returned to passenger operations through the end of the second quarter of 2022. The decline was partially offset by increased freighter operations to Central and South America and to Europe. At the end of the second quarter of 2023, Air Canada Cargo had six Boeing 767 freighters in service compared to two Boeing 767 freighter aircraft in service at the end of the second quarter of 2022."
For the first six months of 2023, cargo revenue was down 33 percent to C$465 million ($344 million) from C$697 million ($516 million) in H12022 with the Pacific market having been most impacted. "Increased freighter operations to Central and South America and to Europe partially offset the year-over-year decline." Pacific revenue dropped over 62 percent to C$103 million from C$273 million in H12022.
Operating revenue increased 36 percent for the second quarter to C$5.4 billion ($4 billion), and 57 percent for the first half to C$10.3 billion ($7.6 billion). Net income increased to C$838 million and C$842 million, respectively, for Q22023 and H12023.
"Air Canada's second quarter results were driven by strong demand and show the effectiveness of our plan," says Michael Rousseau, President and Chief Executive Officer, Air Canada. "As a result of the hard work of our people, the appeal of our growing global network, as well as our leading brand and product offering, operating revenues in the quarter reached $5.4 billion, an increase of 36 percent from a year ago. Operating income was $802 million, a year-over-year improvement of over $1 billion, and our adjusted EBITDA reached $1.2 billion with an adjusted EBITDA margin of 22.5 percent."