Air Canada marks Earth Day with purchase of 9.5mn litres SAF
SAF to generate GHG reductions equaling approximately 23,500 tonnes of CO2e calculated with a full life cycle assessment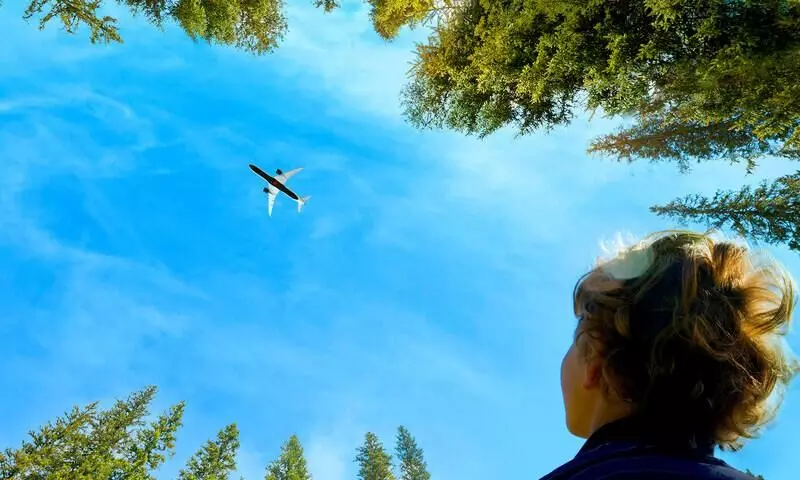 Air Canada marks Earth Day by announcing the purchase of 9.5 million litres of sustainable aviation fuel (SAF).
"The airline continues advancing initiatives in its Climate Action Plan by strengthening its partnership with SAF producer Neste to power flights from San Francisco International Airport. The 9.5 million litres of SAF will generate GHG reductions of approximately 23,500 tonnes of CO2e calculated based on a full life cycle assessment. The 23,500 tonnes of CO2e are equivalent to the annual GHG emissions absorbed by 28,000 acres of forest as per the U.S. Environmental Protection Agency equivalencies calculator," says an official release.
Michael Rousseau, President and CEO, Air Canada says: "At Air Canada, we have adopted a multifaceted approach to addressing climate change and sustainability. Environmental and social factors are incorporated into our strategic decisions as are our fleet purchases and daily operations through our support of low-carbon alternatives. SAF comprises one of our core pillars in pursuing our net-zero emission targets. We have been purchasing Neste's SAF since February 2022. Today's announced purchase represents a five-fold increase in our SAF procurement year over year and is an important step towards our target of one percent fuel to be SAF by 2025, supporting our journey towards our 2050 net zero decarbonization goals."
Michael Sargeant, Vice President, Americas, Renewable Aviation business unit, Neste adds: "Decarbonising aviation is more important than ever and Neste is committed to helping the aviation industry move towards a more sustainable future. We are proud to support Air Canada in working towards their ambitious goal of net-zero emissions from all its global operations by 2050 by supplying Neste's SAF which helps enable airlines to reduce their emissions. We look forward to continuing to work together as we increase our annual SAF production capability to 1.5 million tons per annum by the end of 2023."
Through Air Canada's Leave Less Travel programme, corporate customers and cargo freight forwarders can purchase SAF, carbon offsets or a combination of both to offset or reduce GHG emissions related to business travel or cargo shipments, mitigating their carbon footprint. Air Canada has purchased 2,399,435 litres of SAF since 2012, the release added.