Air Canada cargo revenue zooms past $1bn in 2021
First Boeing 767 dedicated freighter added to the operating fleet in December 2021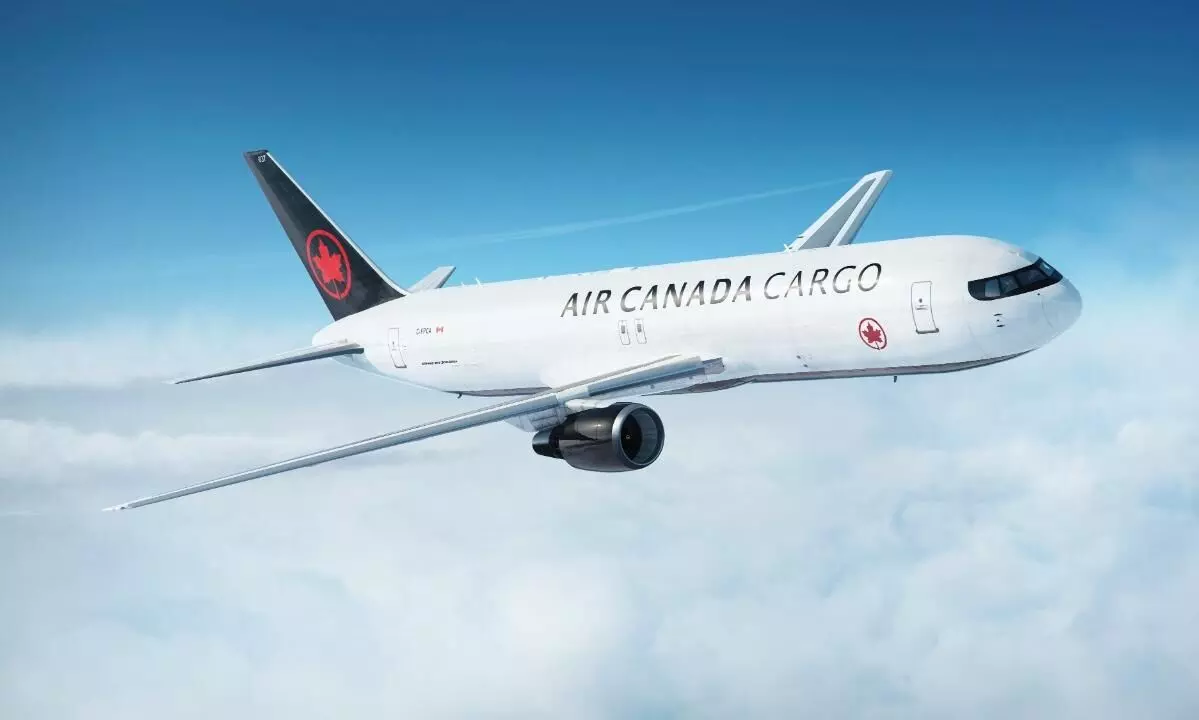 Air Canada reported record cargo revenue of C$1.5 billion ($1.2 billion) in 2021 - an increase of over 60 percent compared to 2020 cargo revenue of C$920 million ($727 million) .

Air Canada operated a total of 10,217 cargo-only flights compared to 4,235 cargo-only flights in 2020.
"In October 2021, Air Canada announced the start of a $16 million project to expand and enhance Air Canada Cargo's cold chain handling capabilities for shipments such as pharmaceuticals, fresh food and other perishables at its Toronto Pearson International Airport cargo facility. The project is part of Air Canada's strategy to further develop its cargo division, which also includes the introduction of additional freighter aircraft, the launch of dedicated freighter routes and an expansion into the e-commerce delivery service," the statement said.
The airline introduced its first Boeing 767 dedicated freighter to the operating fleet in December 2021, and expects to have three more Boeing 767 converted freighters in service by the end of 2022.
"Air Canada Cargo has just concluded a year that saw it grow exponentially, solidifying our position as a market leader in growth over the last 24 months," says Jason Berry, Vice President, Cargo, Air Canada. "During the quarter, we welcomed our first Boeing 767-300 freighter aircraft, a milestone that will allow us to continue to deliver consistent cargo capacity to our customers on key trade lanes. And we continue to invest in key areas for Air Canada Cargo, expanding our footprint in Frankfurt, completing the first phase of enhancements to our cold chain facilities in Toronto and the continued development of Rivo in the e-commerce space."
Full year operating revenue was C$6.4 billion ($5.1 billion) compared to 2020 operating revenues of C$5.8 billion ($4.6 billion).
Operating loss in 2021 totalled C$3 billion (2.4 billion), and unrestricted liquidity available to the airline was C$10.4 billion ($8.2 billion) at the end of December 31, 2021.
"The unpredictable course of Covid-19 made 2021 extremely challenging for Air Canada and the global airline industry," says Michael Rousseau, President and Chief Executive Officer, Air Canada. "But the sequential and year-over-year improvement in Air Canada's fourth quarter results shows the underlying recovery remains intact despite the Omicron variant."
Air Canada has purchased an additional 12 Airbus A220-300 aircraft in 2021 - six to be delivered in 2024 and six in 2025. "As of December 31, 2021, Air Canada had 27 Airbus A220-300 in its operating fleet."
Air Canada also reached an agreement with Boeing, in October 2021, to push for the delivery of four Boeing 737 MAX aircraft. "As of December 31, 2021, Air Canada had 31 Boeing 737 MAX 8 in its operating fleet with the remaining nine Boeing 737 MAX aircraft expected to be delivered in the first half of 2022."
The airline has been actively restoring its network with 118 stations served at the end of 2021, up from 70 at its start, and the average number of daily flights increasing to 665 in December 2021 from 245 in January 2021, Rousseau added.