Air Canada 2022 cargo revenue drops 15% to C$1.3bn
Pacific revenue dropped sharply (39%) to C$409 million but Atlantic cargo revenue increased to C$556 million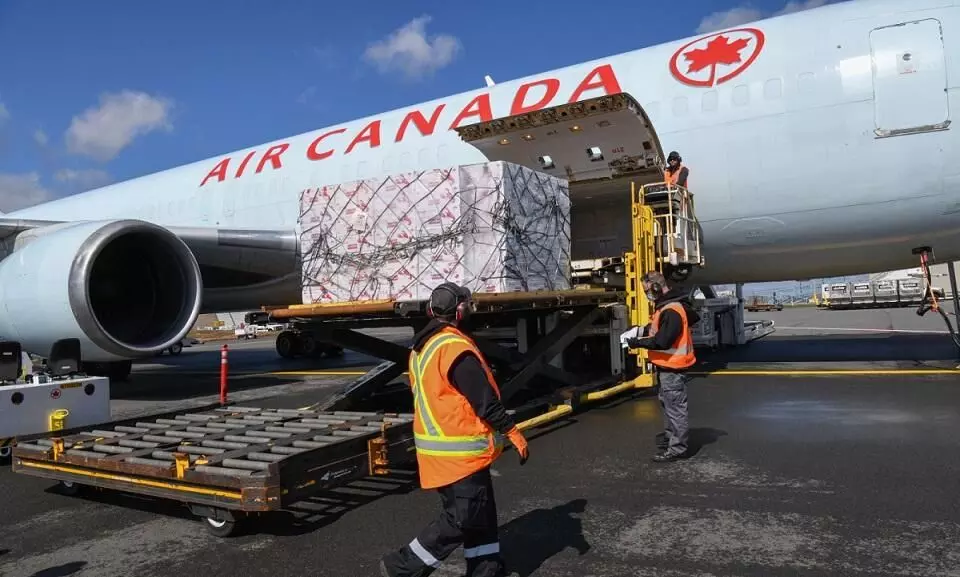 Air Canada reported cargo revenue of C$1.3 billion ($962 million) for the year ended December 31, 2022 - a decline of 15 percent from 2021 - due to lower year-over-year traffic in the Pacific market.
Pacific revenue dropped sharply (39 percent) to C$409 million but Atlantic cargo revenue increased to C$556 million.
"To a lesser extent, yield normalisation, mainly in the U.S. transborder, domestic and Atlantic markets, also contributed to the decline. The decline was partially offset by increased capacity and higher traffic in the Atlantic and Central and South American markets as well as strong yields from the Pacific market."
For Q42022, cargo revenue dropped 41 percent to C$288 million from C$490 million in Q42021. "Compared to the same period in 2019, cargo revenues increased $102 million or 55 percent. The decline from 2021 was primarily due to lower traffic in the Pacific market due to fewer cargo-only flights as the temporarily converted passenger aircraft no longer flew cargo-only flights and, to a lesser extent, to yield normalisation in all markets. The decline was partially offset by higher traffic in the U.S. and Atlantic markets."
Jon Turner, Vice President, Cargo, Air Canada says: "As Air Canada returned all temporarily converted passenger aircraft back to their core mission of flying passengers, the cargo team continued to grow market share across some of the largest global trade routes. The results achieved during this transition year validate our long-term growth strategy for Air Canada Cargo. In 2022, we introduced our second and third freighters and opened 13 new freighter markets. Our continued expansion would not be possible without strong relationships with our industry partners and the phenomenal Air Canada Cargo team working across the globe to develop our business. As we look forward to 2023 and prepare to welcome four additional freighter aircraft this year, we remain laser focussed on building a freighter program that complements our global passenger network and ensures shippers have access to reliable, year-round capacity."
Air Canada Cargo operated over 3,600 cargo-only flights (including those operated with dedicated freighter aircraft) in 2022 to over a dozen destinations including Toronto, Halifax, St. John's, Miami, Atlanta, Dallas, Quito, Lima, Bogota, San Juan, Mexico City, Guadalajara, Madrid and Frankfurt.

For the full year 2022, Air Canada reported revenue of C$16.6 billion ($12.3 billion), up 159 percent compared to 2021, and adjusted net loss declined to C$988 million ($731 million).