Zongteng Group acquires its first Boeing 777F
The B777F has a range of 9,200 km and a maximum cargo capacity of almost 102 tonnes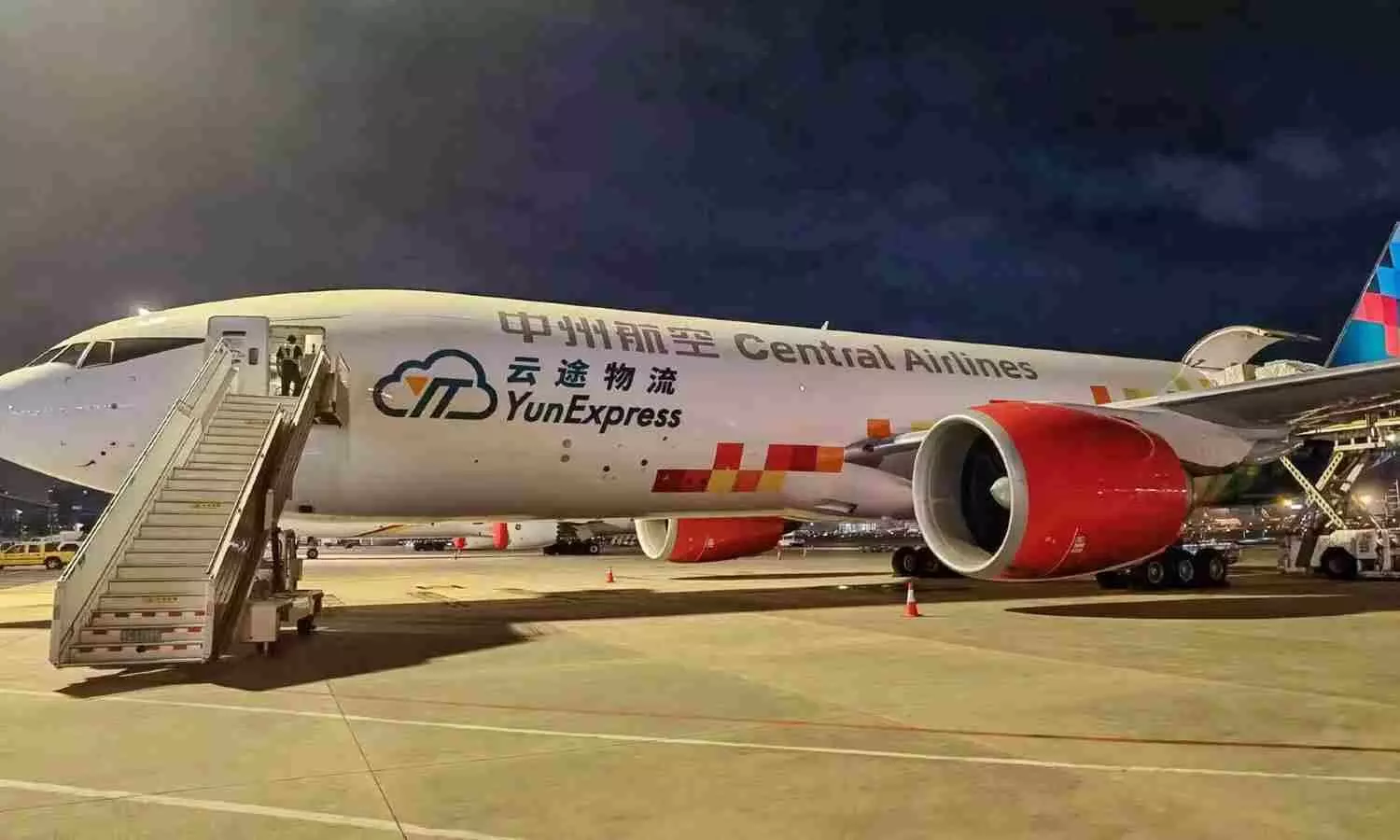 Zongteng Group, a renowned cross-border e-commerce infrastructure service provider, celebrated the arrival of its first Boeing 777F freighter at Shenzhen Bao'an International Airport on September 9, 2022.
The first flight from Shenzhen to Riyadh was successfully performed on September 30, 2022, by collaborating with Central Airlines. This freighter will operate three to four times weekly between Shenzhen, the Middle East, and Europe. The purchase marks a new milestone in Zongteng Group's globalisation effort.
The B777F has a range of 9,200 km and a maximum cargo capacity of almost 102 tonnes. This freighter is the world's largest and longest-range twin-engine wide-body freighter, combining high-range capabilities and outstanding efficiency with fewer carbon emissions.
With an annual cargo capacity of more than 25,000 tonnes, the B777F enables Zongteng Group to establish an air-to-ground link with global cargo collections, line haul transportation, fulfilment warehouses, and distribution centres, further consolidating the company's end-to-end supply chain infrastructure.
This wide-body B777F purchase is critical to the group's objective of delivering premium logistics services to the e-commerce sector. By enhancing its intercontinental air freight capabilities on routes from Asia to Europe and America, the firm will acquire more control over the whole supply chain, greatly improving stability and efficiency above and beyond typical e-commerce package delivery services.