Women rise to move global trade
For decades, women have had a significant impact on the air cargo industry, breaking barriers and making substantial contributions to the industry. The sector is becoming more diverse and inclusive as more women enter the workforce and advance through the ranks.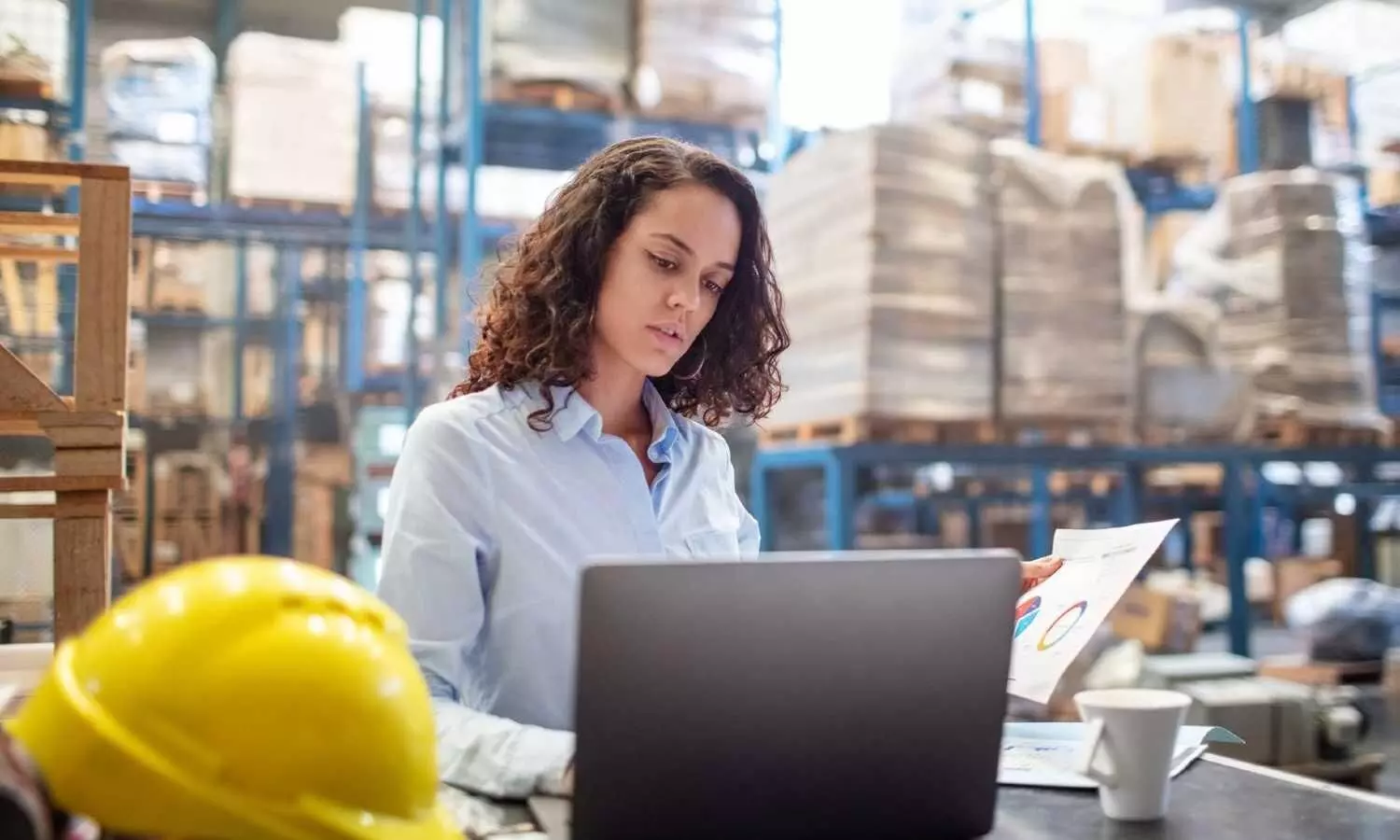 "Feminism isn't about making women strong. Women are already strong. It's about changing the way the world perceives that strength," writes Geena Dunne, who writes under the pseudonym G D Anderson. She is an Australian feminist writer and founder of Australian charity, The Cova Project.
With this changed perspective, despite the fact that the air cargo business has historically been dominated by men, women have progressively gained ground in recent years, holding senior roles in fields such as cargo operations, logistics, and supply chain management.
Women are positioned to make even more substantial contributions in the future as the sector evolves and adapts to shifting consumer needs.
The STAT Trade Times speaks with women leaders in the air cargo and logistics businesses to know about the challenges they experienced at work and how they overcome them, the characteristics required to be a successful leader, and how to inspire more women to join the cargo industry.
Successful leadership
Being a successful air cargo leader is a demanding and rewarding career that demands an extensive understanding of the aviation industry, logistics, and management. As a manager, you would be responsible for directing a team of specialists and ensuring that your company's cargo operations run smoothly, successfully and profitably.
"I believe that successful leaders communicate effectively, act strategically, and can easily adapt to changes and inspire and empower others. The best leaders are the ones who develop other leaders. The secret to effective leadership is to be self-confident and motivated, and lead by example, by being transparent and accountable, and promoting creativity and teamwork," says Sonia Ben Hamida, Head of Special Cargo, International Air Transport Association (IATA).

A successful leader has to embody the qualities they wish to see in the teams they lead. Ultimately, a leader should set an example for others to follow and demonstrate the behaviours they expect in others.
"There is no one secret to being an effective leader, and I have been lucky enough to work with leaders who have demonstrated many of the qualities I think are essential. At Etihad Cargo, I am surrounded by leaders who are open, honest, inclusive, engaging and respectful. I have worked with leaders who have demonstrated integrity and are caring and passionate. These leaders have created environments where everyone feels as though they belong and is encouraged to challenge the status quo, with every voice being heard," says Latha Narayan, Director of Commercial APAC, Australasia and Indian Sub Continent, Etihad Cargo.
Successful leaders have a clear vision of where they want to take their organization, and they inspire their team to work towards that goal. They should be great at communication, able to clearly articulate their vision, delegate tasks, and provide feedback.

"I focus on cultivating these attributes in myself and my team and to create a culture of trust and collaboration within my team. This is absolutely critical for Freightos too, building a global freight booking platform that spans carriers, forwarders and importers or exporters is complex and focused leadership is the only way to realise our vision. I spend a lot of time on communication within my team and with other teams and make a point of being present and focused during meetings. The best tasks are those that are vital to the business while allowing team members to grow, and my happiest (freight) days are when I look at the team and see how far we've come," says Ruthie Amaru, Chief Product Officer, Freightos Group.
Christine Pierret, Chief Executive Officer of Swissport Algeria, believes that success is achieved through cooperation between a motivated and engaged team and the leader; through respect for and confidence in the importance of people in every operation - without people, there would be no success.
"A successful leader is a leader who works with the team, actively listens to ideas and propositions, acknowledges challenges and obstacles, and seeks solutions. As a leader, I try to be a role model and a mentor. I lead by example, pushing to achieve operational excellence and keep the business sustainable, whilst still actively promoting the people," Pierret added.
Ayesha Katgara, Head of Corporate Strategy, Jeena & Company, has a similar opinion to the other leaders."A successful leader is one who leads a successful team. In order to make a team successful, one needs to have an ear to listen and come up with unique resolutions to problems so that the team can function seamlessly. I have always been following this one mantra that challenges are bound to occur, and how well I deal with them makes my leadership effective. A positive and undaunting attitude is what I consciously instilled in myself and my team and that has always motivated them to fight against all odds."
Overcoming challenges
The past few years have been a time for the cargo and logistics industry to go by the rule of 'expect the unexpected'. A leader is responsible for empowering their team members to think outside the box in every circumstance and provide excellent customer service through creative ideas and capacity optimisation.
"With the Covid-19 pandemic and related disruptions in global supply chains, we have had to be agile, proactive, and focused on finding innovative solutions, such as offering remote courses and audits. For example, we have been looking at how to continuously improve our certification programme by engaging and brainstorming with key players of the logistics industry," says Hamida.
For Narayan, in the early days of her career, being the only woman in a meeting was a challenge and she had to remind herself that being a woman in a male-dominated industry was not only a challenge, but also an opportunity to bring a different point of view and skill set to the table, but the scenarios have now changed.

"The challenges I face now are the same challenges faced by my male counterparts. Market conditions in the cargo sector are evolving quickly, and while there are challenges, there are also tremendous opportunities. Etihad Cargo is committed to being the air cargo partner of choice, and we are achieving this by working closely with our partners and customers to respond to challenging market conditions dynamically, using them as an opportunity to enhance our products and services, and we will continue to focus on providing capacity on key routes and expanding our network and operations through a customer-centric approach," says Narayan.
With great power comes great responsibility! Amaru discusses the customer-centric challenges she has encountered when integrating various technologies for an end-to-end solution.
"As a Chief Product Officer at Freightos, I have the challenge of integrating different technologies and teams to create end-to-end solutions for our customers. This requires deep technical analysis of the different technologies and aligning the product roadmaps. Unifying tech is still harder than unifying a single team across many countries and cultural differences. By encouraging open communication and active collaboration between the teams, and by building a clear shared vision, we are able to build a strong unified team and exceptionally broad product footprint," says Amaru.
Almost every industry had difficulties during the Covid-19 period. Pierret elaborates on the difficulties that her team experienced while working throughout the global pandemic. "We all had to learn and evolve together, often in complex personal situations, due to imposed health and safety regulations. It was not easy; intuition and creativity have been essential drivers in creating an engaged environment, for example by providing an intense training program that allowed us to not only keep the skills active but also have a social connection, so needed in times of crisis."
The logistics business has also become more competitive as a result of digitalization. New entrants with innovative digital solutions have the potential to swiftly disrupt the industry and grab market share away from existing competitors.

"Freight forwarding companies have witnessed a lot of competition from digital freight forwarders in recent times. Being the head of corporate strategy at Jeena & Company, I perceived this scenario from a very different angle wherein I thought we could leverage the potential of some of these new forwarders and they leverage our expertise, experience, and legacy of more than 122 years in return through plausible collaborations," says Katgara.
Inspiring young women
There is a huge diversity of rewarding and challenging professional roles in the air cargo industry, covering a wide range of disciplines from economists to project managers, air cargo managers and aircraft maintenance mechanics.
It is now time for the remaining views of the industry being more appealing to men to disappear as the sector becomes more reliant on AI, automation, and digital technology, but we need not wait for that to happen to drive change in the sector's image. We asked the female leaders how the industry can encourage women to work in the heavy-lifting business.
"Companies can focus on building a diverse and inclusive workplace culture, offering mentorship and leadership programs, and highlighting opportunities for growth and advancement in the industry. Women should also be further encouraged to pursue education and training in STEM to gain the skills needed for logistics roles. The air cargo industry is committed to increasing women representation in leadership roles, as outlined in the IATA 25by25 initiative," says Hamida.
According to Amaru, one strategy to encourage more women to join the heavy-lifting sector is to highlight the exciting potential that digitalisation provides to the industry.
"Digitisation can also create more opportunities for women to enter the industry by reducing physical barriers to entry. With more logistics operations being carried out remotely, women can work from anywhere, including their homes, providing them with greater flexibility and work-life balance. That said, it's important to address the digital skills gap and to provide more training and development opportunities for women to learn the necessary skills. Providing more comprehensive training programs in digital technologies can help women acquire the skills they need to succeed in the industry," says Amaru.
The leaders agree that women are still under-represented in the air cargo and logistics sectors. This, in part, may be because women are reluctant to enter a male-dominated industry. While the situation is improving, there is still more that can be done.

"To motivate more women to join the logistics sector, companies must tailor their offerings to prospective employees, and Etihad Cargo has done just that. We have created an environment that supports and empowers women, ensuring they have opportunities to develop, grow professionally and seek promotions within the company. Companies, if they want to attract the best talent, need to make it as easy as possible for people to enter and stay in the workforce. Recruitment policies should be fair and gender-neutral, giving every candidate the same consideration. Companies could also make it easier for employees to juggle work and home commitments," says Narayan.
According to research, businesses with more diverse leadership teams outperform those with less diversity in terms of financial performance. This is due to the fact that diverse teams may provide more innovative solutions and greater business results since they bring a larger variety of viewpoints, experiences, and ideas to the table.
"I believe that to attract and retain talents we must continuously invest in innovation and digitalisation. Aviation evolves at a fast pace and in order to remain an industry and preferred partner leader Swissport advances technologies for a safe and sustainable working environment, for both men and women," says Pierret.
The logistics industry has always been looked at as a male-inclined industry. This is why not too many women considered it as a career option.
"All thanks to the digital world, we now get to see many women leaders in logistics and read their success stories which are not only awe-inspiring but also motivating for all the young women who are at a decisive stage of their careers. Logistics companies should conduct campus placements in order to attract young talents. This way we can not only motivate young women and men to join the industry but also make it a popular career choice," advises Ayesha.
"I feel that women must first have confidence in themselves, thus they must believe in themselves. Be confident and simply be yourself, and I believe it has contributed significantly to my success. A lot of hard work, educating yourself from time to time, expanding knowledge by picking up short courses, understanding what you want to do and then following it and working hard, and you will see success," says Sharon Lucinda Vaz-Arab, President-IMEA, Chapman Freeborn.
"My advice to future young women entering the aviation sector is that it is a fantastic industry to be a part of and that there is a career for everyone. If you're willing to study, the learning curve is steep but once you are in the industry, you will realise there is an entire universe out there for you to explore. I believe that women bring a unique viewpoint to the sector. We have many female leaders, notably on the African continent and across the world," Khangi Khoza, Chief Executive Officer, Swissport South Africa.

Anna Balan, Head of CargoBooking, Awery Aviation Software says, "I urge all young people, especially those who are just starting out, to not be hesitant to participate. There are many programs available now, such as Women in Aviation. If you're afraid to accomplish something, simply attempt to find a solution and perhaps ask someone to assist you. I notice that people are becoming more accepting of women. It's fascinating to see women on stage addressing issues with the potential to change the world."
Need 'a day' to celebrate women?
With each passing year, more women are taking on leadership roles in the logistics and air cargo industries, moving travellers as well as cargo on a regular basis. We also asked the leaders if we really needed a specific day to honour and celebrate women.
"I believe that International Women's Day is an important day to recognize women's contributions to society and industry. In terms of the aviation and logistics industries, I believe it is an excellent opportunity for us to reflect as an industry on how many females have been attracted into the industry and then work toward programmes to ensure that we attract talent, retain talent, and create a career path for women within the aviation industry," said Khoza.
"I believe that women's day needs to be celebrated. It's a special day, women hold multiple roles. They are mothers, daughters and corporate professionals. I think it's very creditable for this gender to manage so many tasks and so many roles and in what they do so I believe it's very commendable. Women's day should be celebrated not only by women but also the men around you," says Vaz.
"Celebrating women for being women is largely about honouring the cultural, political and achievements that women have brought to the world, which is fantastic; however, we should really enhance the knowledge of all the work that we do, as well as the challenges that we face on a daily basis," says Balan.
While more effort has to be done to provide equitable opportunities and assistance for women in the air freight business, recent development is a positive hint of what the future may bring. With technology and digitalisation, jobs are being created for all talents.

As Oprah Winfrey rightly said The greatest discovery of all time is that a person can change his future by merely changing his attitude. Ultimately, the logistics industry needs talented individuals from a range of backgrounds to help drive growth and innovation. By embracing diversity and fresh perspectives, we can create a more dynamic and successful industry that benefits everyone involved.
More women in senior roles would boost the industry's diversity and inclusiveness, which might contribute to better decision-making, high levels of innovation, and a more accepting and supportive workplace culture for all employees.