Wiremind and Aeromexico Cargo initiate SKYPALLET implementation
The two companies have formally embarked on the airline's digital transformation with the implementation of SKYPALLET in the second quarter of 2023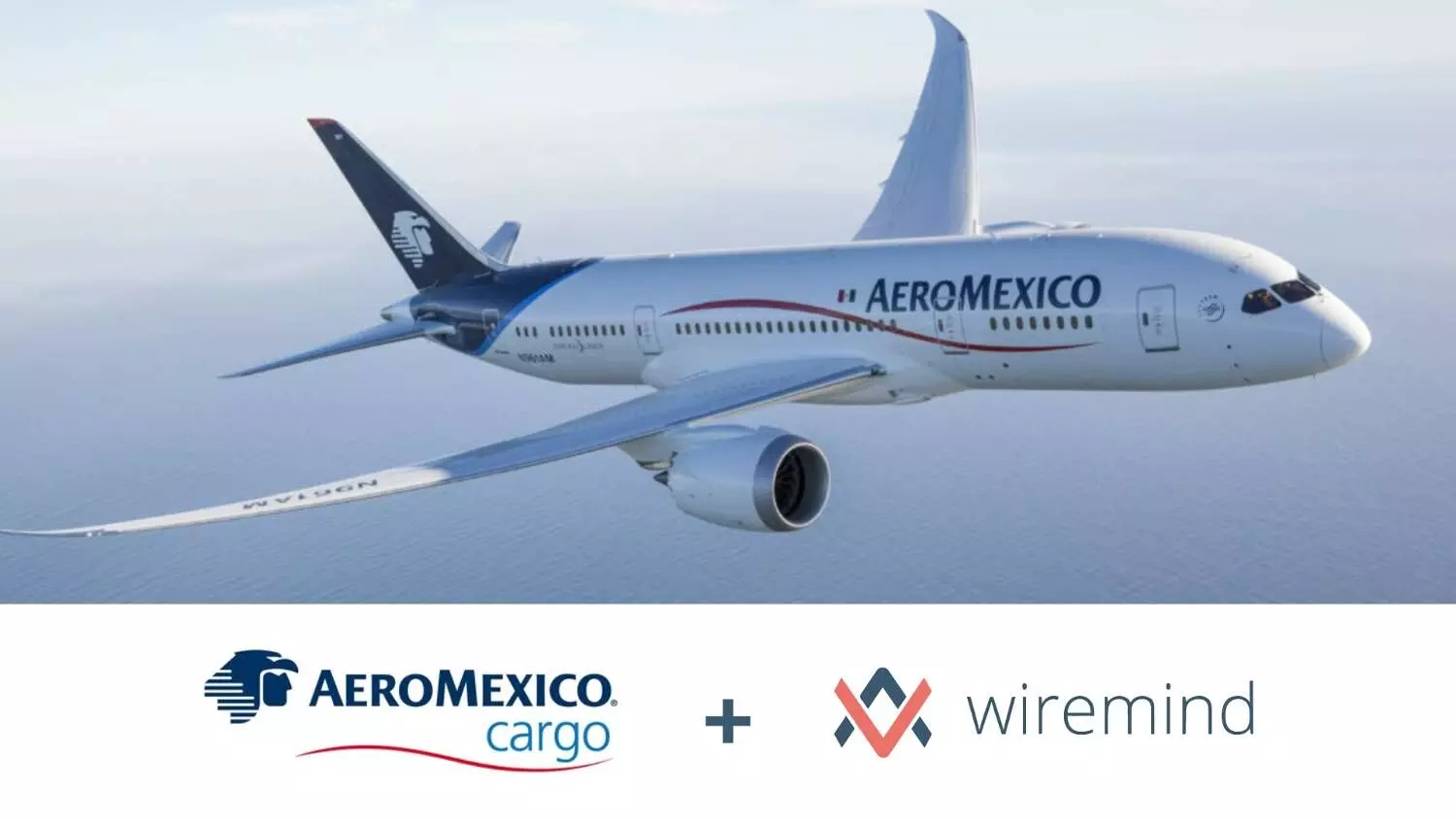 Aeromexico Cargo has recently become Wiremind Cargo's first Latin American customer to opt for SKYPALLET. The two companies have formally embarked on the airline's digital transformation with the implementation of SKYPALLET in the second quarter of 2023.
With the signing of the contract on 24 March 2023, Aeromexico Cargo and Wiremind formalized a partnership interest that already began pre-pandemic. Now, having successfully navigated the many COVID disruptions, collaboration has begun in earnest to implement SKYPALLET within the Aeromexico cargo organization during the second quarter of 2023.
It will progressively be rolled out to relevant users in the coming months, enabling sales staff to optimize flight capacities and minimize inventory wastage through more accurate quotes, improved flight plans, and more efficient build up instructions.

Wiremind and Aeromexico Cargo aim to intensify their partnership in the future by incorporating the airline's feedback and continue finetuning SKYPALLET accordingly, as well as exploring other optimization solutions where Wiremind's product portfolio may be able to provide additional support to the Mexico´s global airline.

"Wiremind is exceptionally pleased to welcome Aeromexico Cargo as its first Latin America-based customer. Since late last year, Aeromexico Cargo's team has been closely working together with us to test SKYPALLET's functionalities against its internally developed business case," states Nathanaël de Tarade, Chief Executive Officer of Wiremind Cargo.
"Now that the decision has officially been reached to proceed with SKYPALLET, Aeromexico Cargo users will undergo comprehensive training with Wiremind product experts to ensure that they fully understand the product's extensive features and use cases. Up to now, this has been done remotely, so we look forward to visiting Aeromexico Cargo in person, this year, to observe how the product is being used, gather product feedback to include in our joint roadmap, and further share user best practices within the organization," he said.

Alejandro Mendez, Executive VP. Aeromexico Cargo, explains, "The air cargo industry is changing - day by day, process by process. Companies need to incorporate technology and algorithms in their processes if they are to take advantage of opportunities in the market and succeed. SKYPALLET's optimization algorithms support our staff, enabling enhanced decision-making. This will lead to faster quotations and optimized belly capacities – two critical and repetitive processes that we identified in our integral assessment. Implementing SKYPALLET is a cornerstone on our journey towards becoming a more digital Aeromexico Cargo. We have set ourselves the target of implementing and fully deploying the software in our Mexico City Hub operations this year."

Aeromexico Cargo states that despite there being other software tools in the market, it opted for SKYPALLET because of the software's comprehensive approach and intuitive application, as well as the added value of a Spanish-speaking support team – an important factor in onboarding operational staff.

While Wiremind's global customers have users based in Latin America, Aeromexico Cargo is its first Latin America-headquartered customer.
Not only does Wiremind intend to build on this relationship and better support Aeromexico Cargo geographically across its network and through the next phases of its digital strategy, but it has also been in extensive discussions with other Latin American customers over the past few years and has defined further expansion plans for the continent.