WestJet Cargo, GTA Group launch freighter operations
Freighters will begin operating between six stations in Halifax, Calgary, Los Angeles, Miami, Toronto and Vancouver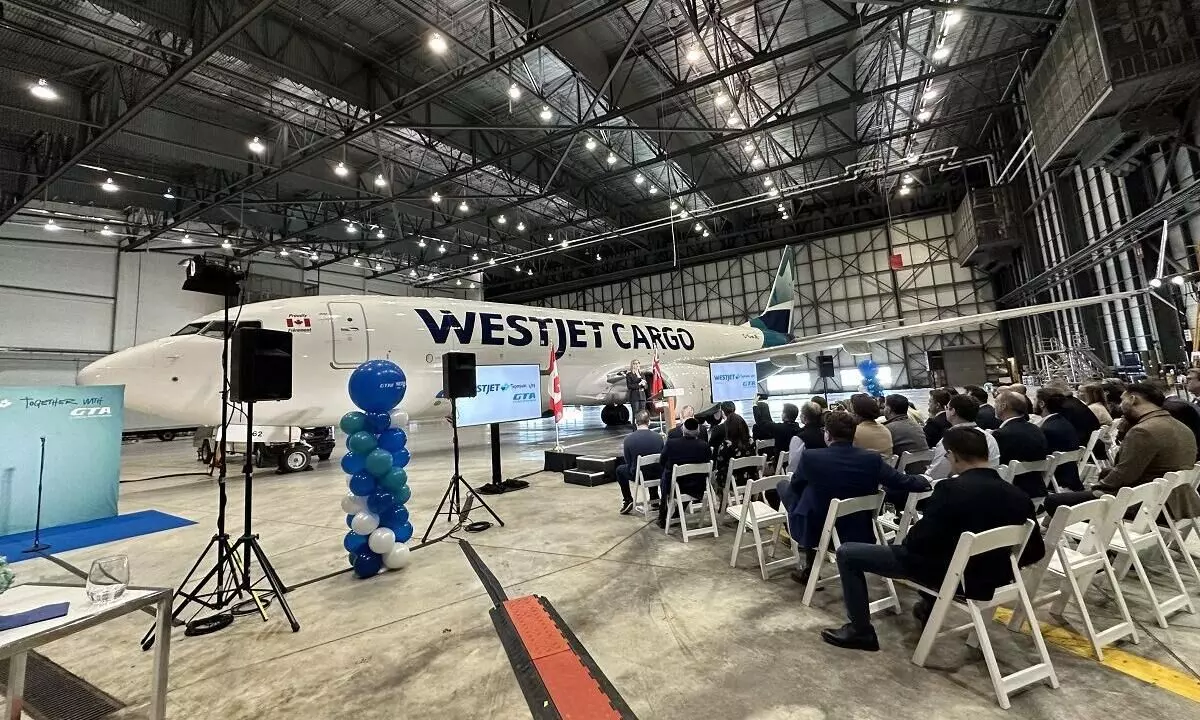 WestJet Cargo, together with the GTA Group, inaugurated the launch of three 737-800 Boeing Converted Freighters in Toronto. More celebrations are planned in Halifax and Vancouver (April 25).
WestJet Cargo and GTA's dedicated freighters will now begin operating between six stations in Halifax, Calgary, Los Angeles, Miami, Toronto and Vancouver, says an official release.
"Integrating into WestJet Group's existing network, WestJet Cargo and GTA's dedicated freighters will work in tandem with the cargo carrying bellies of WestJet's existing fleet of a hundred 737 aircraft and use the group's highly skilled 737 pilots. With a payload of 23 tonnes, the three freighters will have a weekly capacity of over 1,500 tonnes. Their operation will create global connectivity and open trade lanes between Canada and the Caribbean, Europe, Japan and the United States."
In addition to the range of commodities already carried by WestJet Cargo such as perishables, e-commerce and live animals, the dedicated freighters will enable expansion of the carrier's service offerings including the capacity to carry oversized items and unitised e-commerce containers, the release added.

"Our incredibly talented and creative team at WestJet Cargo is eager to satisfy the demand of Canada's underserved air cargo market, by bringing competitive cost advantages, increased choice, reliable on-time performance and exemplary customer service," says Kirsten de Bruijn, Executive Vice-President, Cargo, WestJet. "This launch signifies a green light to do just that, as we strive to meet the needs of Canada's expanding cargo market.