WestJet Cargo, Awesome Cargo announce strategic agreement
Inaugural flight on December 4, 2023; highlights enhanced connectivity and efficiency in air cargo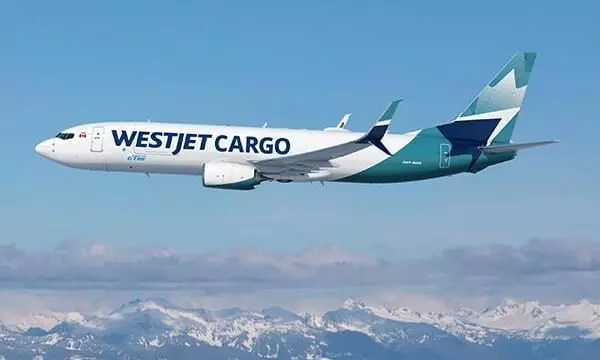 WestJet Cargo has unveiled a strategic arrangement operating on behalf of Awesome Cargo, a rising star in the Mexican air freight industry.
The collaboration represents a groundbreaking venture, connecting Awesome Cargo's Felipe Ángeles International Airport hub with North America, says a release from WestJet Cargo.
Kirsten De Bruijn, SVP, Cargo, WestJet says: "This collaboration brings together two visionary cargo airlines, weaving our strengths into an innovative tapestry of enhanced services for Awesome's cargo customers. We're thrilled to embark on this journey with Awesome Cargo, unlocking endless possibilities for both organisations and setting new standards in the industry."
Awesome Cargo secured its Air Operator Certificate (AOC) from Mexico's Federal Civil Aviation Agency (AFAC) on October 13, 2023. "Less than a month into its inception, Awesome Cargo operated 17 missions bringing over 800 tonnes of humanitarian aid into Acapulco, which demonstrates the DNA of the airline and its commitment to its community."
Luis Ramos, CEO, Awesome Cargo adds: "This partnership is a significant milestone for Awesome Cargo. By uniting forces with WestJet Cargo, we not only expand our reach into North America but also contribute to the evolution of air cargo transport in the region. Our shared values and commitment to excellence make this collaboration a dynamic force in the industry."
Awesome Cargo currently offers a fleet of two A330-200 freighter aircraft with 50 tonnes capacity each, and will add two 737-800 BCFs into its fleet later this year, the release added.
WestJet Cargo utilises the network of WestJet's wide and narrow-bodied aircraft and its newly introduced fleet of four dedicated 737-800 BCFs.