"We don't take track record for granted. We work hard at it all the time"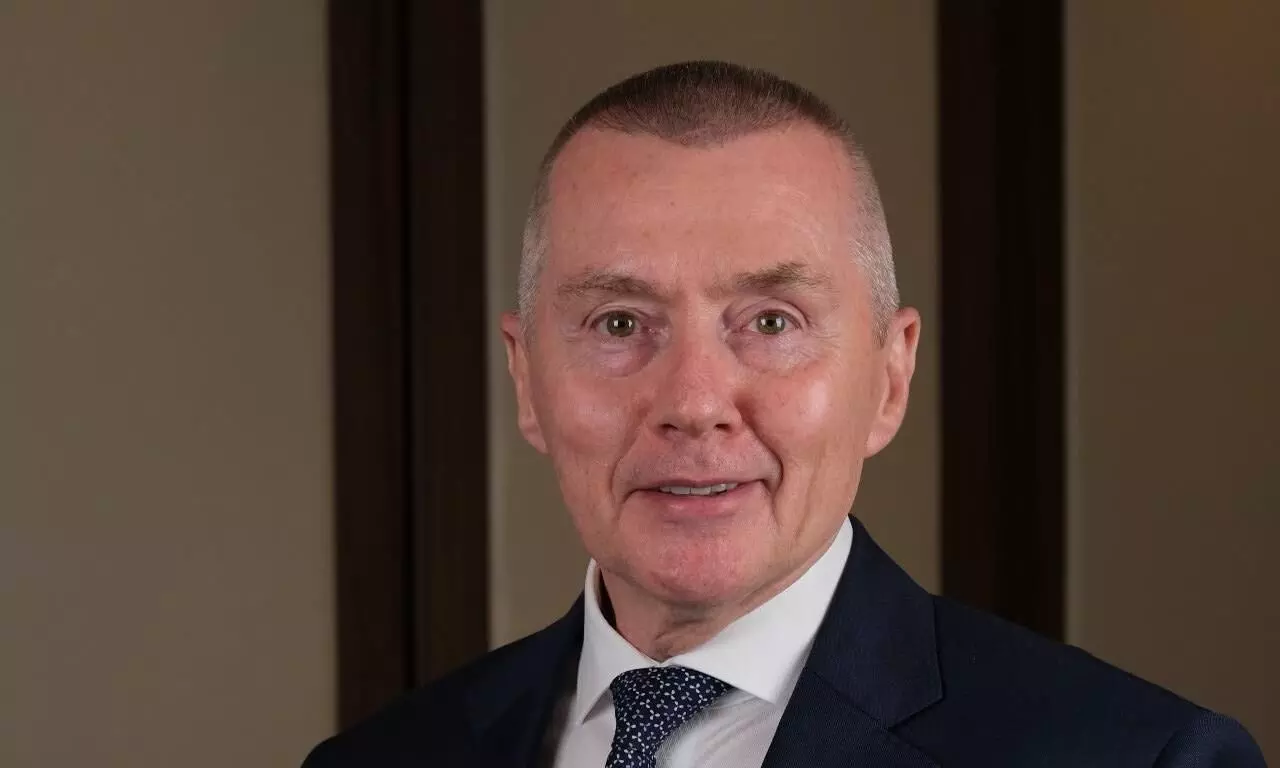 In an exclusive interview to The STAT Trade Times, Willie Walsh, Director General of International Air Transport Association (IATA), talks about IATA's commitment to sustainability, digitalisation and safety goals and how aggressively the industry association will pursue those targets.
You completed two years as the Director General of IATA. What according to you is the biggest highlight of your career at IATA?Well, I have to say, it's hard to believe that it's been two years. It's been a very quick two years. And I think the real positive is to save the industry today, versus where we were two years ago. The thing that has surprised me most is just how resilient the industry was. When this crisis started, we expected a lot of airlines to fail. You have to give great credit to management teams all around the world. So many airlines that were at risk of going out of business are still here today, and are now benefiting from the strong recovery that we're seeing in the airline industry. So that's a real positive. And I'm also really pleased to see the industry fully commit to achieving net zero by 2050. I believe that that's absolutely critical for the future of our industry that we not just talk about our credentials when it comes to environmental sustainability, but demonstrate that we are aligned with the science and with most governments around the world to achieve net zero by 2050.
How aggressively will you pursue the three goals of IATA — sustainability, digitalisation and safety — to make aviation and air cargo future ready?Top of everybody's agenda in our industry is sustainability. We recognize that. We got to move faster to address the environmental challenge that we face. So doesn't matter where you go, whichever conference you attend, you will hear people talking about sustainability. So this is a critical issue. And the industry has come together to agree on that net zero by 2050. And this is not without difficulty to try and align airlines with different business models in different economic backgrounds, competing with one another, to bring them all together to have a collective joint target of net zero by 2050. So that clearly will continue to be the theme to pretty much every conference you attend, it doesn't matter what the focus of that conference will be. And you know, today, I think the air cargo industry has renewed focus from the airline industry because of how important it was in generating cash for the industry through the depths of the crisis.
The digital transformation of air cargo has lagged behind the passenger business side. I think you will see an accelerated investment to try and bring cargo as close as possible to the benefits we've seen on the passenger side. And I think there's a lot of opportunity there. And safety and security, we talk about them all the time. We don't take that for given. Everything we do in this industry revolves around making it safer and more secure. And there's always work to do. We can never relax, we can never be complacent. There's always a new risk. And the industry has to be able to adapt to ensure that we put measures in place to continue to have the safest form of transport anywhere and I think everyone in the industry is very proud of what we've achieved. But as I said, we don't take that track record for granted. We work hard at it all the time.
"I think the air cargo industry has renewed focus from the airline industry because of how important it was in generating cash for the industry through the depths of the crisis."Willie Walsh, IATA
Is there any other key priority besides the three that we mentioned for the overall aviation industry for you?We continue to focus very much on talent and recruiting and retaining talent and particularly progressing the perception of the industry in relation to being attractive to women. So as you know, we have this initiative at IATA called 25 by 2025, to increase the percentage of women leaders in the industry to 25% by 2025, or to increase the already, you know, women in senior positions by a further 25%. We're making great progress there. You could argue that that's not good enough, we should be having even better targets, but I think this is a good start. And we'll be focusing on that when we meet back here in Istanbul in June for the IATA annual general meeting.
What is your reading of air cargo industry's response to sustainability initiatives like Sustainable Aviation Fuel (SAF)?In fact, air cargo, based on everything we've seen, is probably leading the passenger side. There's a great recognition on the side of our customers in the air cargo business that they've got to demonstrate full commitment to improving environmental performance as well. We were just listening to a panel earlier today, where they were saying that many consumers challenge whether we should be shipping goods by air. But in fact, in many cases, the best and only way to transport the goods is to do it by road transport, rail transport, sea transport, just doesn't work with some forms of goods that we have to ship. So I think there is greater awareness on the cargo side of the business and a strong commitment from customers on the corporate side as well.
Are you happy with the acceleration of digitalization, particularly in the last three years, and do you think that your member airlines are fully aligned to the larger goals of digitalization?I think it's great. It's certainly greater, much greater awareness around the value of cargo to the industry. Again, if I look at a 10 year period between 2010 and 2019, cargo revenues contributed about 13% of total revenues for the industry. In 2021 - 22, that was as high as 40%. Air cargo is absolutely critical in terms of generating revenue and generating cash for the industry. So I think there's much greater appreciation of the contribution cargo makes. And what that will help is justifying the investment that's needed in digital transformation. And we've seen on the passenger side of the business, you know, it is expensive. But the value both in terms of service, and cost transformation over time, is significant. So I think you'll see, for those on the cargo side, a much greater willingness on the part of airlines to invest to accelerate that digital transformation and genuinely see value in it. I think it's also shocking to see how different the cargo side of the business is to passenger side when it comes to the digital transformation that we've witnessed.
How does IATA intensify the regulations on safety working closely with ICAO and civil aviation authorities and bring down and eventually eliminates safety mishaps?First and foremost, it's important to point out that the vast majority of people in the industry are absolutely committed to the highest standards. We do have some rogue elements like you'll find in in any industry. It has probably increased because of the ecommerce proliferation. There's much greater awareness around the risk of transporting lithium batteries because we all know how difficult it is to extinguish a lithium-ion battery fire, which is a different challenge than maybe we've seen in the past. And it's not just about rogue elements. It's also about ensuring that parcels, pieces that are fully declared are shipped properly. So they have the right packaging in place. They're correctly marked; therefore everybody understands what the item is. So we're focused on a couple of things. We want the regulator's to work with us to ensure that the risks are understood by everybody in the value chain; that it's not just the airlines taking responsibility for it as the regulations are structured today; we also want to see developments in relation to ULDs or unit load devices that can sustain a lithium-ion battery fire for up to six hours. And to do that we're developing industry standards. We need to see that they are properly certificated by regulators as well. So there is a lot of work going on. I think there is great awareness around this issue. We have seen some problems in recent years, I'm glad to say they are limited and few and far between. But the risk is a known risk that we have to address. And that's why the industry is so focused on it.