Vancouver Airport, Kale sign deal for cargo operations
The North American airport to adopt Kale's Cargo Community System to make cargo operations more efficient & transparent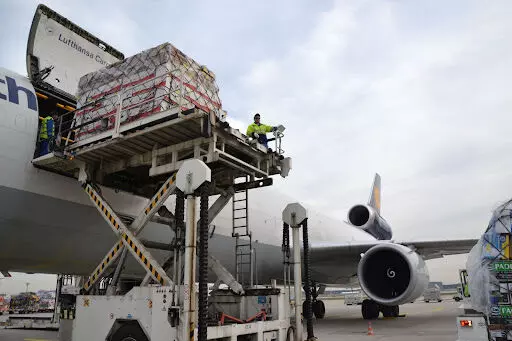 Kale Info Solutions, the US subsidiary of Kale Logistics Solutions, will implement its Airport Cargo Community System (ACCS) at the Vancouver International Airport (YVR), Canada to support increasing cargo throughput.
"A proof of concept of Kale's ACCS will take place ahead of full implementation of the solution, with the aim of improving efficiency for all stakeholders, streamlining cargo flows, and addressing airport truck congestion challenges, which continue to affect many North American airports as cargo volumes swell," says a statement from Kale.
YVR is investing in its cargo operations to ensure it can continue to meet growing demand while identifying new solutions that will increase efficiencies with trucking and transportation, especially during peak hours, the statement added.
"As Canada's second busiest airport, YVR is focused on enhancing our cargo operation and working with our airline and freight forwarding partners to meet our shared goals for the safe, reliable, and efficient movement of goods while advancing our climate commitments," says Jason Tse, Manager, Commercial Leasing – Cargo, Vancouver International Airport.

"Technology and digitisation are key aspects of how we will achieve success, and we look forward to working with Kale Info Solutions and applying its innovative Cargo Community System at YVR for the benefit of our partners, our community, and the economy that supports it."
Kale's system will enable advance shipment notifications to be sent from shippers, agents, and truckers to cargo handlers and airlines at the airport, bringing real-time updates and transparency on estimated arrival times, as well as details on actual cargo on board, facilitating communication between all stakeholders concerned, the statement said.
"This project is testament to the efficacy of our solutions and we look forward to helping the Vancouver Airport Authority and other airports in North America to overcome the challenge of truck congestion in the region," says Amar More, President, Kale Info Solutions. "Our ACCS brings tremendous benefits in meeting environmental sustainability objectives with a major reduction of paperwork, carbon emissions and pollution, and creates a vibrant stakeholder digital ecosystem around the airport."
Kale had, earlier this year, successfully piloted the truck slot and dock management module of its ACCS with Worldwide Flight Services at John F Kennedy Airport, New York bringing reductions in truck wait times of up to 66 percent for exports and 48 percent for imports, the statement said.