Vaayu to buy stake in Pradhaan Air Express
Pradhaan had leased world's first A320P2F from Vaayu last year, and has been in commercial service since October 2022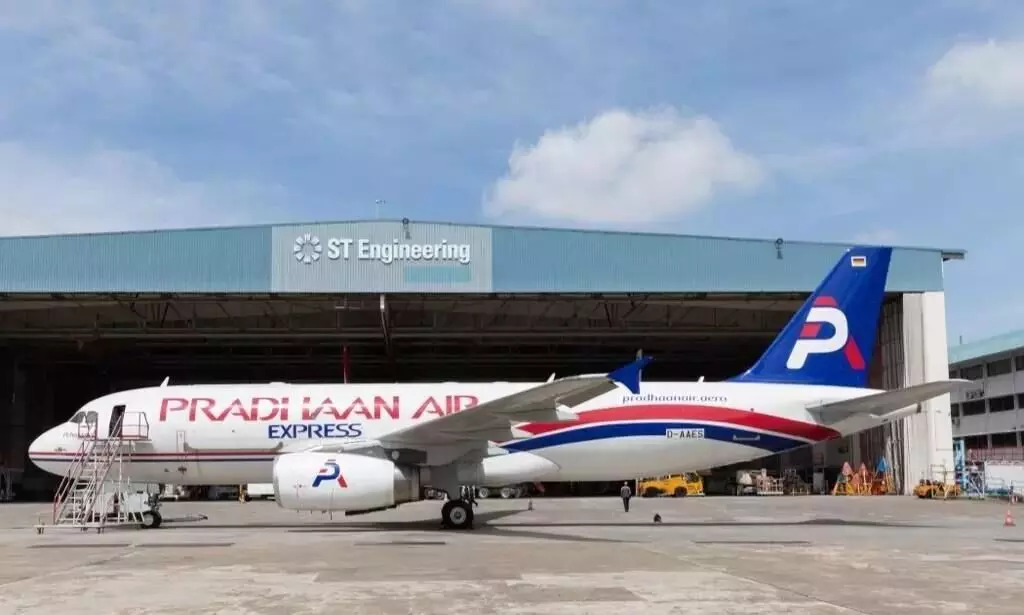 Ras Al Khaimah-based Vaayu Group has signed an agreement to be a strategic investor in New Delhi-based Pradhaan Air Express.
The agreement was announced on the sidelines of the Dubai Airshow 2023. It not only opens up business opportunities in the Middle East for Pradhaan Air Express, the agreement has revealed Vaayu's commitment in reinforcing the business, says an official release from Vaayu.
"The world's first A320P2F aircraft, which is operated by Pradhaan Air Express, is on show at the Dubai Airshow. Pradhaan leased this aircraft from Vaayu last year, and has been in commercial service since October 2022."
Emad Al Monayea, Chairman and President, Vaayu Group says: "Vaayu's vision is to become a significant player in the air cargo space in the years to come. This move with Pradhaan is quite strategic considering the opportunities it presents between the two regions. We are quite hopeful that we are flying in the right direction."
Vaayu plans to expand its footprint in the air cargo space with the addition of two more A320P2Fs by 2024, which will enhance capacity and improve its network, the release added.
Nipun Anand, Founder and CEO, Pradhaan Air Express says: "We are pleased with the fact that Vaayu has joined us since they bring with them a great record in the aviation sector. Their invaluable expertise and their single-minded plans to increase cargo capacity bodes well for us. The Airbus range of freighter aircraft is impressive and will add immense value to Pradhaan's plans."
Pradhaan Air Express plans to add two aircraft every year starting from 2024, the release added.