ULDs - Miles to fly, buys to happen
$1bn replacement value, $300mn repair/loss cost annually and 1mn units. What's in "store" for ULDs?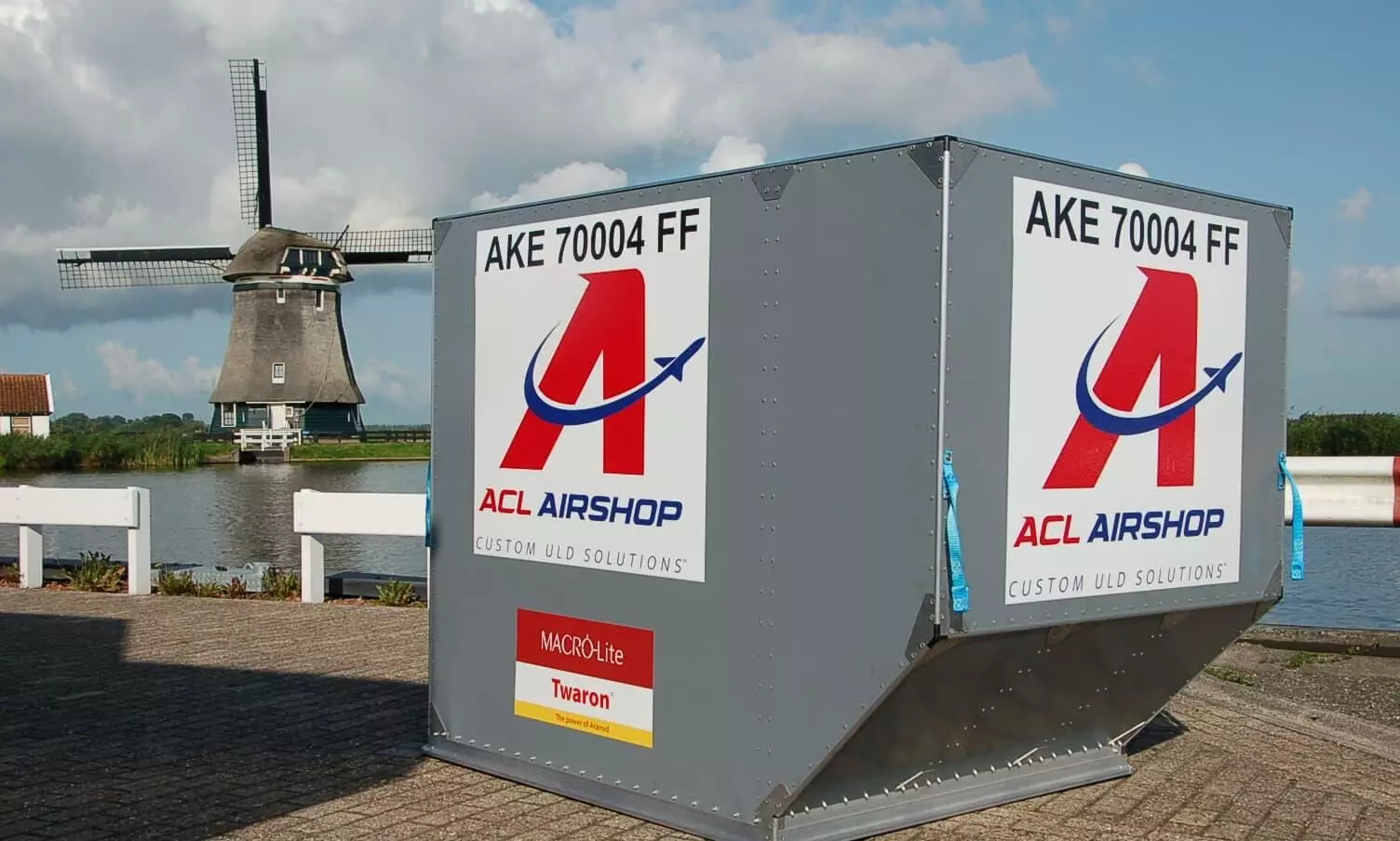 With about one million aircraft unit load devices (ULDs) in service representing a replacement value of over $1 billion, ULDs are expensive assets that require correct handling, according to data from the International Air Transport Association (IATA).
"Every year, the total cost of both repair and loss of ULDs is estimated at $330 million, excluding the costs associated with aircraft damages, flight delays, and cancellations due to ULD operations. However, ULD training requirements, operating standards, and procedures, as well as handling best practices, vary enormously across the industry, ranging from excellent to non-existent.
Making sure the right ULD is available in the right place at the right time in the right conditions is critical for airline operations and revenue management. The IATA ULD Board (ULDB) develops and maintains standards and procedures concerning the specifications, handling, restraint, and maintenance of ULDs. Besides, it promotes global recognition, adoption of, and adherence to those standards and procedures."
What are ULDs?
A ULD is either an aircraft pallet and pallet net combination or an aircraft container. ULDs are removable aircraft parts subject to strict civil aviation authorities' requirements from design, testing, production, and operations, to repair and maintenance. An airworthy ULD must be structurally capable of restraining the loads and providing adequate protection to the aircraft systems and structure during flight.

ULDs are the only aircraft parts that leave the control of the airline, return after passing through many unregulated hands, and have an impact on flight safety. As most ULD operations are outsourced to ground service providers, together with the increasing demands for "shipper-built ULD" from shippers and freight forwarders, it has become critically challenging for airlines to control and supervise the safety compliance in ULD operations.
IATA has updated the ULD Regulations (ULDR) for 2023 including applicability, limitations and classification.
Covid, post-Covid and ULDs
"The past three years have been an unprecedented tumultuous shock to the global air transport ecosystem," says Steve Townes, President & CEO, ACL Airshop, a global leader in ULD leasing, sales and repairs. "Arguably, the most challenging three years in the industry's entire history. In the early days of Covid in 2020, the entire industry was grounded, and the aircraft transport world stood still. But within just a few months, the freighter fleets and even "preighters" swooped in to move vaccines and essential goods, picking up the slack from many thousands of grounded passenger planes. "Heroic" is the adjective that comes to mind to describe how air cargo leaders responded worldwide, leaping into action to restore, revive, and recover. Now, it's a new normal.
"Risk assessment experts say there may still be hurdles ahead such as recession, inflation, wars and other geopolitical storms but most of us now are seeing a return to pre-pandemic pace of recovery and growth. 2023 is "the" pivotal year, with the whole industry looking toward the 2nd half and the year-end peak season as the harbingers for regaining altitude.

"Changes? There are several. First, air travel has fundamentally shifted at least for now with far less business travel and a growing level of personal & leisure flights. We have all learned how to do business and maintain relationships in the virtual conference rooms of Zoom and Microsoft Teams. E-commerce has burgeoned even more as people stayed home and ordered what they needed online. Some of these new aspects are no longer anomalies, they are trends.
"Thankfully, air cargo remains critical for world trade and time-sensitive shipments with 35 percent of the world's shipping (by value) carried aboard planes. The cargo fleet is expected to double in the latest 20-year forecasts by the major manufacturers, and real growth of 4-5 percent is highly predictable, "poked" occasionally by shocks of various types. The long view, looking back for decades and ahead for decades, remains "steady real growth" for air cargo in a world that usually embraces and hopes for peace and normalcy."
The aviation industry has gradually recovered after the Covid-19 restrictions have been lifted, and we currently see a significant increase in international and domestic passenger volumes and the introduction of new destinations in passenger airlines' schedules, says Ross Marino, CEO, Unilode. "Although many airlines are still facing financial difficulties, we expect an accelerated growth and the return to pre-pandemic levels by next year.

"Cargo carriers played a crucial role in transporting essential goods including medical supplies and PPE during the pandemic and we experienced a significant increase in e-commerce volumes. Whilst airfreight demand has softened, airlines have taken a more balanced view when it comes to passenger and cargo strategies.

"We also see an increasing use of digital technologies and data analytics in the aviation industry, and together with Unilode's digital solutions, we firmly believe this will further shape the future of the industry, resulting in improved efficiencies and enhanced service delivery."

Challenges during the pandemic – and to some extent till now - included supply chain problems or staff shortages, says Rammohan Krishnaswamy, General Manager, Middle East, Africa & Indian subcontinent, Jettainer. "This inevitably impacts the ULD business, and many airlines have experienced very clearly the problems that a lack of ULDs can cause.
"We have also experienced that airlines that own their own ULDs suffer from inflexibility as they cannot quickly and easily adapt to sudden changes in the network – be it that ULDs need to be reduced or that additional equipment is required.
"The recent experience has once again highlighted the importance of efficient and proactive ULD management with a broad network. With Jettainer managing over 100,000 ULDs at more than 500 locations, we can react quickly to changing requirements and offer our customers the most flexible, reliable and efficient ULD solution. As a global partner to our airline customers, we have always lived up to our commitment with a 100 per cent ULD availability guarantee."
Slowdown, outlook
The air cargo industry has gone through repetitive patterns, according to Townes. "Through multiple economic cycles, multiple conflicts around the world, and multiple shocks to the system (e.g.: oil shock in early 1990s, Dot-Com melt-down of 2000, the 08-09 Great Recession, plus wars and riots). The air cargo industry will inexorably return to 4-5 percent real growth per year. Period. That's the highly predictable long-wave forecast.
"Doubling of the cargo fleet is commensurately predictable. Fundamental trends such as global human demographics, aggregation into numerous mega-cities, world trade, and e-commerce are strategic underpinnings for air cargo growth. Shorter-term impacts such as current inflationary spikes and the complexities stemming from the Ukraine conflict will gradually pass.
"ACL Airshop will stay on-track to the strategy that our customers essentially co-authored for us six or seven years ago. Two headline actions stand out: long-term contracts and digital suite.
*We will keep investing to grow our lease-ready fleet of ULDs, the largest independent inventory of its type in the industry.
*We remain dominant on pallets (including heavy-duty) since 70 percent of cargo flies palletised, and we are also intentionally adding specialty ULDs.
*We will continue dominating short-term solutions (including one-way leasing) while continuously building a strong portfolio of multi-year long-term ULD fleet management contracts. Half of our own ULD fleet is now secured with multi-year arrangements that are very cost-efficient for customers but without the far-stiffer commercial terms associated with pooling.
*We will keep growing our worldwide network of airport hub services capabilities, both organically and with strong partners in numerous regions. In fact, as this goes to press, we are preparing our announcements for Istanbul — watch for us at the World Cargo Symposium there in April.
*We have steadily invested in our digital suite of technology innovations such as bluetooth tracking and ULD Control, and our logistics technologies are becoming ever-more sophisticated every year. For example, once a client learns how robust our FindMyULD app can be, they typically request the same for their handlers and forwarders. The bigger we build that technology network power, the better for all parties; and
*Last but not the least, ACL Airshop will keep fostering its high-performance culture as a vibrant and positive employer-of-choice in the industry.
"It helps greatly that we have such a strong, huge majority shareholder. With roughly $5 billion of assets under management, they have not only provided aggressive new levels of growth capital capabilities but also guided us toward the growing array of long-term contracts which result in predictable recurring revenues, and excellent efficiencies to customers."
The disruption in global supply chains, the war in Ukraine and the economic crisis have slowed the growth of air cargo down and we have seen a drop in cargo volumes in the past few months, adds Marino. "Nevertheless, whilst there may be some challenges, the outlook for the air cargo industry and for Unilode remains positive. Supply chain inventories around the world have been low and need to be replenished by the middle of the year and then further increased towards the end-of-year holidays so we are confident there will be an increase in air cargo volumes later this year. Unilode continues to enable airlines to concentrate on their core business of flying passengers and cargo and we are ready to meet airlines' global container and pallet needs from our inventory of 160,000 ULDs that continues to grow as we are adding more airlines to our ULD management customer portfolio."
We are watching the developments very closely, says Krishnaswamy of Jettainer. "A large part of the passenger belly capacity has returned as passenger traffic is recovering well. There is a lot of momentum again across almost all markets. For us, this means that we can scale our business to the optimum again and use our global network even more efficiently. Our business also continues to grow as more and more airlines recognise the value of outsourcing all ULD management activities to a reliable provider.

"Whilst my focus is on the development of the Middle East and Africa as well as the Indian Subcontinent, Jettainer's main focus is on growth in Asia. Here we see great potential for outsourced ULD management as airlines are on a growth trajectory. Existing airlines are expanding their business and adding widebody fleets or starting cargo operations, and new airlines are being established. As ULD operations are traditionally managed in-house, the region holds great growth potential for Jettainer."
Challenges for ULD industry
While ULD management is central to airlines' service delivery, it will remain a non-core task for them, according to Krishnaswamy. "Nevertheless, the area offers great potential for improvement for many airlines in terms of service quality, costs and sustainability. After all, ULDs are a valuable resource. Our goal is to ensure that each unit is used as optimally as possible. That's why we are focusing on bringing transparency to the entire ULD process.
"At the same time, ULD management will become an even more data-driven business. The possibilities of innovative IT solutions such as those we already offer and are constantly developing using AI, digital twins or BLE, provide a significant increase in efficiency and additional information, especially for complex control tasks - and they lead to greater transparency.
"One major aspect is the increasing importance of sustainability. Intelligent control and network synergies help us minimise empty transports of ULDs and thus save weight, fuel and Co2. In addition, we save weight by using innovative equipment such as lightweight ULDs and sustainable bio-based nets that are around 60 percent lighter than conventional polyester variants. Another example is squAir-timber, which we offer as an exclusive sales partner. This innovative product replaces wooden beams and planks with a cardboard fibre solution that is 80 percent lighter than wood. All this also substantially helps our customers reduce fuel expenses which once again are on the upswing."
People/talent shortages, according to Townes. "We invest lots of leadership time and energy in our people programmes. For any company to keep growing in the coming years, that should be "Core Strategy." Air cargo is a relationship business, and superior service is delivered by a combination of terrific well-trained people plus innovative delivery systems. It takes both, but it truly starts with people.
"The lessons learned from Covid, Ukraine, and other shocks dictate that companies should have flexible cost models, overall cost efficiency, and nimble speed of manoeuvre. For example, in ACL Airshop, we learned how to "tap the brakes" without laying off and decimating the workforce. We stayed healthy and productive throughout, and have emerged larger and stronger.
"Price of fuel and raw materials such as aluminium and titanium, and fluctuations in the global economy will always run in up-and-down curves. Progressive companies will learn how to ride those waves without failing on customer service or employer obligations.
"Digitalisation is not a fancy passing fad. For the air cargo system to become ever-more efficient, all of us in the global ecosystem must adapt to the new technologies. End-to-end transparency and speed are now a serious competitive differentiator for shippers and service companies alike. In any subset of the air cargo world, being a market leader means also being a technology leader.
"Sustainability: Net-Zero by 2050 is a major leap forward, and a very challenging timeline. ACL Airshop is sponsoring and leading the entire Sustainability Stream during the IATA World Cargo Symposium in Istanbul, April 2023. After we host 16 expert speakers and panellists onstage during the day, we will assist IATA with key takeaways for industry participants at the three-day gathering."
Marino is expecting the aviation industry to face several key challenges in the coming years. "One of the main challenges is sustainability as the industry is under increasing pressure to reduce its carbon footprint and adopt more sustainable practices to improve fuel efficiency and reduce emissions. Unilode has a clear vision with regards to sustainability. Our Environmental, Social and Governance (ESG) priorities ensure that our business is ethically sustainable, today and for the future and that our people are at the heart of everything that we do. One of our priorities is to establish our true Scope 3 i.e. indirect CO2 emissions, and implement initiatives to reduce our collective impact. Unilode and its customers form a partnership, and we work collaboratively with regards to environmental impact.
"Another key challenge is an increased pressure to accommodate more flights and passengers as the demand for air travel continues to grow. The aviation industry had to implement various cost-cutting measures during the pandemic so now significant investments must be made in infrastructure, new technologies and workforce to improve efficiencies and be able to handle the increasing demand."
Special cargo and ULDs
"This starts on the ground: air cargo terminal equipment must be safe, reliable, cost-effective, accurate, must be integrated with IT systems that can link to the air carriers' operations, and have efficient throughput and heavy-capacity handling features," says Townes. "ULD sorting areas, loading-lift platforms, and loaders of various sizes and configurations are essential, or the turnaround time can be delayed. The air cargo industry is now making quicker progress with technological innovations. Not only a handful of us like a few years ago but just about everybody with a large stake in shaping the industry's future is investing rapidly in digitalisation.
"There are many touch-points in the complicated ecosystem of air cargo movements from ground-to-air and back again. "LEAN" principles dictate that material velocity is a central aspect of success. Digitalisation and ULD-specific apps for smartphones, which then integrate into fleet management systems, looks to be the way to go forward for all participants in air cargo. 24/7 shipment tracking and end-to-end accountability & speed are essential as we all keep progressing.
"One of the "Holy Grail" objectives is for every shipper and air cargo carrier to have real-time reporting knowledge and big data analytics to know not only the location of every ULD but also its condition and forecasted arrival. Plus, by all the new technologies eventually achieving linkage to the airway bill itself, even smaller air carriers and shippers can enjoy the kind of accuracy and transparency as the giant integrators."
The industry has been aware of the importance of specialised cargo handling for many years, and as a result, has taken several steps to prepare for the safe and efficient handling of specialised cargo such as hazardous materials, oversized cargo, high value or perishable goods, says Marino. "Significant investments have been made to acquire specialised equipment and build facilities that are able to handle the various types of specialised cargo. Regulations and standards have been established to ensure the safe handling and transport by air, and the industry has invested in training and development to ensure that personnel are adequately equipped to handle specialised cargo.
"We genuinely believe that a stronger collaboration with ground handlers is beneficial for the entire industry and especially for the end customer. We will find better solutions together, simplify and standardise several similar processes and offer more value to the customers. Unilode's digital solution creates tangible business value for our customers and for Unilode. In the ground handling sector, it provides a significant time- and money-saving advantage by making it much faster and easier to locate ULDs, automate SCM messages or handle the on-loan management of ULDs as well as providing key sensory data such as humidity, shock, light exposure and temperature."
Jettaainer received the 100th air horse stall from long-term partner VRR, adds Krishnaswamy. "In addition, we offer a special service for temperature-controlled ULDs. This is particularly attractive for the growing pharmaceutical segment where reefer containers are often used for the transport of temperature sensitive cargo. Our unique product cool&fly comprises the complete ULD order management, control and positioning as well as monitoring and after-service management. Our dedicated cool competence centre – under my responsibility in our office in AUH - acts as the central point of contact for customers, offering them simplified interfaces and a worry-free process. My expert team selects the best lease package and routing and ensures hassle-free on-time delivery through effective positioning, proactive monitoring, and reliable return of the cool ULDs."
Investment plans
Unilode has an "ambitious strategy" for the next five years, and will continue to strengthen its core business of ULD management and ULD and galley cart MRO services. "We are expanding our digital reader network and increasing the number of digital ULDs in our fleet. Our container and pallet fleet is relatively young as we continuously invest in replacement and the use of lighter weight ULDs to contribute to our customers' sustainability targets."
ACL Airshop's digital suite is becoming an ever-increasing differentiator in the eyes of clients - in fact our combination of FindMyULD and ULD control is hard to beat, says Townes. "We invest millions of dollars every year in expanding our lease-ready fleet of pallets and other ULDs including special-mission ULDs such as horse stalls and car racks. We are looking hard at the cold-chain subset. Our investments always also include our people programmes — that should never stop; it is a key competitive advantage when you have a well-trained and highly motivated workforce.
"In 2023 and 2024, we will continue building and investing for the future with a long-term lens on how the company should keep evolving toward a 10-year vision. Our march will advance toward the top 100 air cargo hubs of the world, combined with strategically located repair hubs, a deep supply chain, innovative customer-focused logistics technologies, and remaining one of the best Employers-of-Choice in the sector."
Will M&As happen?
"YES. First, there is likely to be more outsourcing of ULDs by air carriers," says Townes. "We predict that over one-third of all ULDs will eventually be outsourced to companies like ACL Airshop — maybe even more. Except for the huge "closed-loop" integrators, many air carriers might find better efficiencies by letting highly capable service companies handle the mission-critical ULD assets as their primary focus.
"Second, more technological innovations will change companies' business models. As that happens, weaker players will either be passed-by or gobbled by the swifter and stronger market leaders. Speed is a competitive weapon, and technology enables speed.
"Third, mergers are inevitable in giant but still-fragmented industries, and that includes among the several tiers of air carriers, the numerous mid-market logistics companies, and the regionally fragmented lower-level services & handling sectors.
"Fourth, giant new "wild card entrants" have emerged such as ocean shippers acquiring ground logistics companies and now their own air cargo fleets. That phenomenon is likely to continue, and those new air cargo entrants with enormous strategic resources and comparatively unlimited capital will simply "not be small." 10 years from now, we might not recognise the industry, and there will certainly be large technology-enabled segment leaders in each tier of air cargo."
Although consolidation can be a way for companies to achieve economies of scale, deliver growth and improve their financial performance, mergers and acquisitions can be complex and expensive. So, it is difficult to predict the extent and timing of further consolidation in the aviation industry, according to Marino.
Way ahead for ULDs
For decades, ULD operations seemed to miss out on technological advancements, according to ULD Care, a not-for-profit Canadian corporation that includes organisations involved in ULD activity. "Recent advances in technology are making tracking air cargo equipment more possible and easier. There are a number of new developments showing the potential to automate tracking and hand-off of air cargo assets.
Developments include:
*Bluetooth Low Energy tags – allows asset owners to see 'Where is my ULD' in real time with an increasing degree of accuracy.
*Internet of Things (IoT) - performs the same function as BLE but using a different technology. IoT systems use the existing mobile phone networks to transmit data from tagged ULD to a central processor; and
*Smart phone apps - replacing the paper-based ULD control receipt with an app-based data capture is now technically achievable. Replacing the 50-year-old paper-based process with a digital capture and sign off greatly improves accuracy and timeliness."
ULD Care's offer: "The time is past for off-airport ULD operations to be an exception within global logistics. ULDs are simply too important to the fast and efficient movement of goods around the world for the current practices to continue. Airlines need to recover control of their ULD assets."