Turkish cargo carried up 8% in September, international cargo up 9%
For the first nine months of 2022 (Jan-Sept), Turkish reported 13% increase in cargo carried at 1,258,569 tonnes.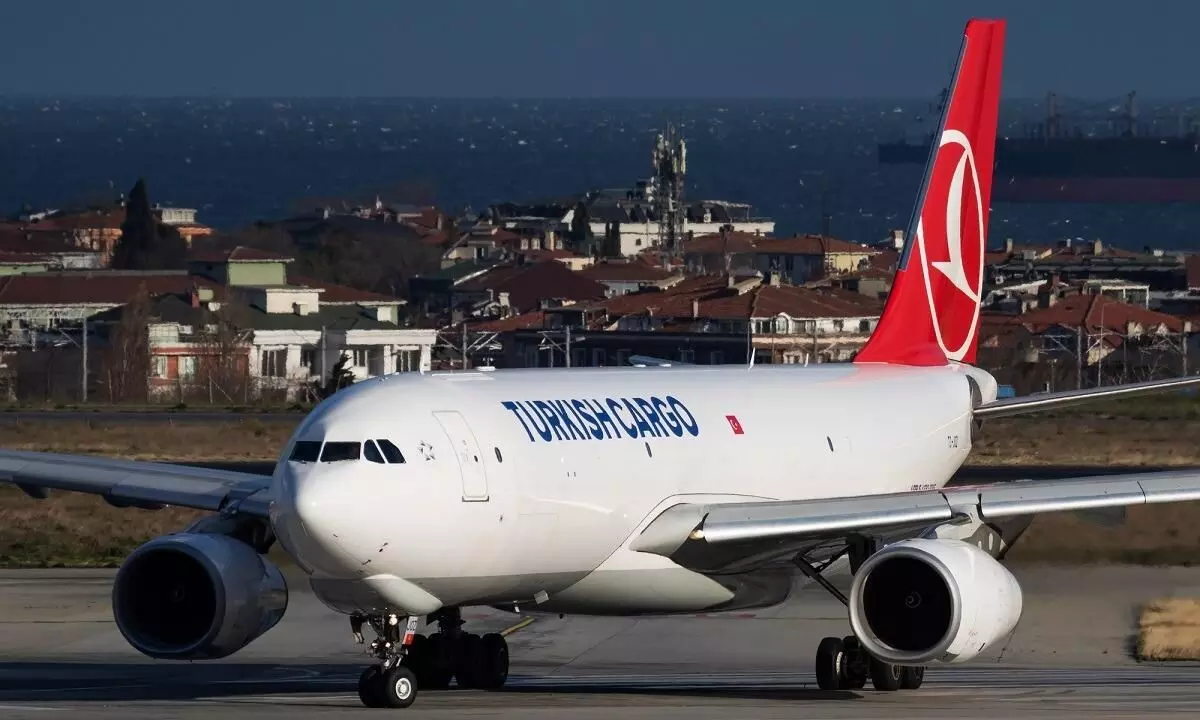 Turkish Airlines reported an 8 percent increase in cargo carried during September 2022 to 144,983 tonnes from 134,801 tonnes in September 2019 on increased cargo carried across international destinations.
International cargo carried was up over 9 percent to 140,164 tonnes in September while domestic cargo carried dropped nearly 24 percent to 4,818 tonnes.
North American flights saw 35 percent increase in cargo at 16,634 tonnes, and the Central & South America region logged 39 percent increase at 4,329 tonnes compared to September 2019.
For the first nine months of 2022 (January-September), Turkish reported 13 percent increase at 1,258,569 tonnes compared to 1,117,038 tonnes during January-September 2019.
International cargo increased over 14 percent to 1.2 million tonnes while domestic cargo declined over 17 percent to 42,551 tonnes.
While North American cargo increased 47 percent to 156,197 tonnes for the nine-month period, Central & South American cargo increased 63 percent to 40,788 tonnes during the same period.