Towards open-minded cargo communities at airports
Airport Community Systems are one of the best ways for airports to bring efficiency, sustainability and security to their ecosystems. However, more fundamental to that would be an open-minded community.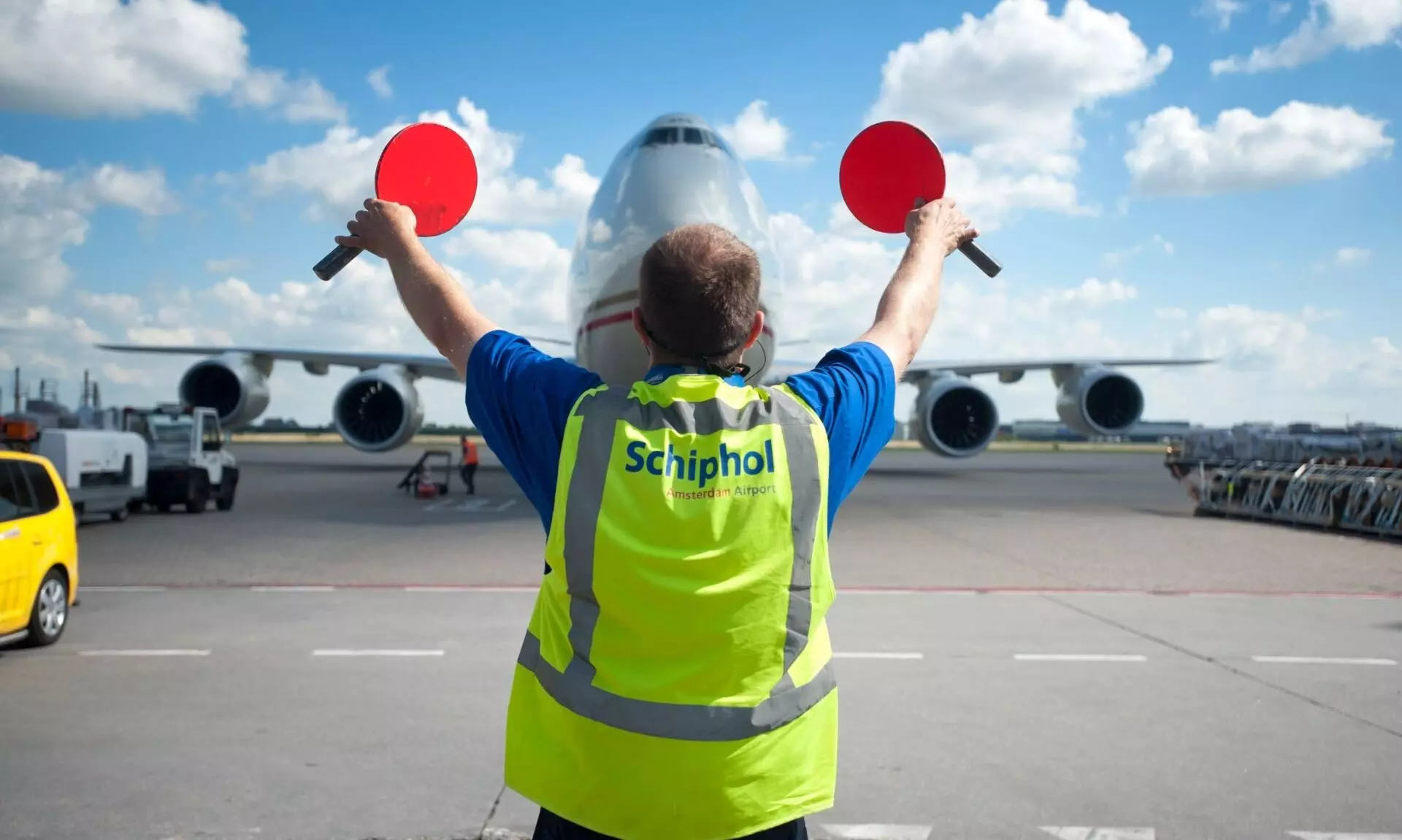 Airports are the crucial meeting points of all air cargo shipments and any attempt to make the air supply chain efficient should start from these valuable pieces of real estate often located strategically in cities and towns across the world.
Airport Community Systems (ACS) or Cargo Community Systems (CCS) are single-window, open electronic and neural platforms that connect stakeholders around an airport enabling smooth information exchange. If implemented correctly and anchored by airports, these community systems can often result in significant improvement in efficiency, elevated security and contribute to sustainability, thus enabling business growth, creation of jobs and increased contribution to economies around the world.
In fact, the community systems around an airport or a port are part of Recommendation 33 from the United Nations Centre for Trade Facilitation and Electronic Business (UN/CEFACT) as part of the trade facilitation/single window framework.
However, Amar More, chief executive officer of Kale Logistics Solutions, which has been a pioneer in designing and developing cargo community systems in the air and maritime sector, noted that the ACS is still in the infancy stage in terms of acceptance worldwide.
He said, "This is still considered a novelty, though there is enough endorsement from global industry bodies as well as governments."
Currently, Kale is engaged with 46 airports and 7 ports globally. Some prominent ones where Kale has completed their implementations or proofs of concept are Mumbai, Bengaluru, Hyderabad, Ahmedabad, Sharjah, Vancouver, Atlanta and New York. Hyderabad International Airport is the latest one that went live with Kale's ACS.
More attributes the reluctance to adopt these platforms to mindset and noted that these people live in a lie that they don't share data today.
"The shipment can't move without sharing the data. The stakeholders even today share all the shipment data just that they share that data on pieces of paper and this method of data sharing is prone to easy data theft," he observed.
"Successful cargo operations do not only need a well-working Cargo Community System but also an open-minded and appreciative community that is aware of their interdependence."
Max Philipp Conrady, Fraport
Sébastien Claerhout, digital development manager cargo, Brussels Airport Company and Freek De Witte, director, Air Cargo Belgium explained how they overcame this barrier of reluctance. The biggest advantage that Brussels Airport had was the presence of a strong community partner in the form of Air Cargo Belgium. Air Cargo Belgium brings the different stakeholders together to work on goals and objectives that are in the interest of the air cargo community as a group and to the overall benefit of the industry.
Claerhout noted that it did take some time to gain the trust of all stakeholders to share data but there was already a lot of trust created with this community partner.
He said, "This is done securely on our data-sharing platform BRUcloud and each stakeholder remains the owner of its data. By focusing on quick wins and by giving stakeholders immediate added value, the hesitation to share data slowly faded."
Meanwhile, Witte reported that showcasing the value of sharing data (faster processes, reducing costs, creating community dashboards, gaining operation insights on processes) decreased the barrier or arguments not to share the data.
"An airport should facilitate the access to this data or provide dashboards but the data also helps us as an airport to support (strategic) decisions or changes we want/need to make together with the community to reach our goal," he said.
Brussels Airport's cargo cloud BRUcloud is powered by the Belgium-based cargo community system provider Nallian. The air cargo digitalisation company also powers community systems in Liege Airport, Heathrow, Vienna International Airport, Luxembourg Airport and Dallas/Fort Worth International Airport.
Max Philipp Conrady, VP for cargo development, Fraport noted that in Frankfurt, their community has understood that each party is better off collaborating and not just optimising themselves individually and thus reducing the effects of struggling competitors and fostering the performance of process partners on the vertical chain.
"A CCS only unfolds its benefits when it is used across the board. With our Cargo Community System in FRA, we have reached a high level of integration and transparency. To capture the full potential of collaborative processes it needs a minimum coverage of participants along the supply chain and at each step horizontally. We as the airport operator are not the gatekeeper of the data, but the independent service provider DAKOSY."
With the implementation of the community system, Conrady noted that the freight processes at Frankfurt Airport are now standardised and thus faster, more stable, qualitatively measurable, more resilient, more reliable and more transparent.
"We provide one of the world's most modern data exchange platforms from the software house DAKOSY AG at Frankfurt Airport. It has been continuously developed in close cooperation with the local cargo stakeholders since 2015," he said.
"Very few people know that a community system around an airport or a port is also part of recommendation 33 from UN/CEFACT as part of trade facilitation/single window framework."
Amar More, Kale Logistics Solutions
These community systems are bringing in efficiencies across airport ecosystems around the world by reducing paperwork, decreasing turnaround times and increasing the visibility of the freight. Also, these platforms bring these benefits to all stakeholders including the airport, airlines, ground handlers, freight forwarders, truckers and customs.
For example, More of Kale Logistics Solutions noted that at some of the airports where they have implemented their community systems, the handling efficiency (Tonne per square metre) went up 2.5 times.
"This means those airports could handle more than twice the cargo in the same infrastructure," he said.
He also noted that the airports saw the dwell times for trucks go down by 40 percent.
"Overall for the forwarders, the paperwork reduces significantly, and they can track their cargo sitting in their offices. For truckers, they can do more trips to the airport using the same truck thanks to the reduced wait times. This also impacts profitability directly. For the airlines they can get a lot of help with their e-AWB / e-booking /e-CSD/ One record initiatives; more access to the market. The airlines can reduce a lot of paperwork. Can support innovative products for their customers. For exporters and importers the benefits can be better visibility of shipments hence less inventory costs; better sustainability benefits etc," he added.
The benefits enjoyed by truckers can be observed across airports.
For instance, Joost van Doesburg, head of cargo, Schiphol, spoke about their 'Milk Run' initiative.
"This unique collaboration, introduced in 2015, sees the handling agent delivering goods to hauliers in one single journey. This cuts out the need for hundreds of lorries to drive to and from Schiphol to pick up and deliver cargo every day," he said.
Schiphol's now-mandatory Automated Nomination is a feature introduced to streamline its services through digitalization.
"Automated Nomination means import shipments become automatically assigned to the correct forwarder before they even arrive at Schiphol," said Doesburg.
He also noted that in the future, Schiphol will also introduce truck slot planning, which will make the process more predictable and prevent congestion of trucks at peak times.
"By showcasing the value of sharing data (faster processes, reducing costs, creating community dashboards, gaining operation insights on processes) decreased the barrier or arguments not to share the data."
Freek De Witte, Air Cargo Belgium
On the same line, Claerhout of Brussels Airport pointed out how they digitalized the pick-up and drop-off process with their Digital Green Lane project.
"We reduced the truck waiting time for the drivers significantly (30-45 minutes per pick-off or delivery) by offering transparency towards the ground handling agents on the expected demand to allow them to set the right capacity planning at the gates of the warehouses," he said.
On the Frankfurt Airport side, Conrady reported that the usage of the ramp slot management, a module of the CCS, has significantly increased. He also noted that all major cargo-handling warehouses in CargoCity South are using slot management for their ramps today.
"The ramp control system enables plannable pick-up and delivery times through slot bookings. At the same time, it serves as a resource management system and thus enables efficient ramp and capacity utilisation for the cargo handling agents. This leads to a significant reduction in process time and increased transparency regarding shipment and tracking information," he said.
Two years ago, Frankfurt Airport was also able to realise a milestone in its current CCS by implementing the new module FRA-OS/ Import.
Conrady said, "With FRA-OS / Import, Frankfurt Airport is one of the first major European cargo hubs to offer a comprehensive, customs-compliant solution for importing consolidated shipments. Now six cargo handling companies as well as more than 15 forwarders covering the entire CargoCity South are using the new module. Enabling a completely transparent import process, timestamps of our flight and ground handling operations run into the system just like those of the participating cargo handling agents and forwarders."
"It is important that the entire air cargo community works together to innovate, create, and introduce these new systems to our day-to-day operations."
Joost van Doesburg, Schiphol
Linked digital communities will not only make airports more efficient and sustainable but also secure. But the entire air cargo community must work together to innovate, create, and introduce these new systems to day-to-day operations.
For instance, recently, the Amsterdam Airport Schiphol community signed up to back a new online system aimed at tightening cargo security, in, and around the airport.
Doesburg said, "Secure Import, the latest innovation to come out of our Smart Cargo Mainport Program (SCMP), will prevent shipments from being collected without a unique digital shipment identifier, called the e-Visit Key, which includes data shared on a need-to-know basis to prevent manipulation by third parties."
Looking into the future ahead, More of Kale believes that the digitisation of the community through community platforms is inevitable, but he said, "The question is if the community will lead it or be swept by it."
More also noted that by not having an ACS, airports may not be future-ready. "Without the ACS, airports will be like pagers which cannot function in the world of smartphones," as he puts it.
"The future is cloud, speed, customer centricity, sustainability, data and scalability. ACS will be the must-have for smart airports and will be conceived when airports are planned. The message from exporters and importers is loud and clear, they will use the airports that can provide efficiency, visibility and sustainability. So the airports who want to wait and watch will surely be missing out on cargo business and will see cargo leaking to other airports," he added.
Meanwhile, Conrady pointed out that successful cargo operations do not only need a well-working cargo community system but also an open-minded and appreciative community that is aware of their interdependence.
He said, "The joint further development of the system in the community is the basis of success and the cornerstone for the future of the system. In this way, not only is a high level of acceptance achieved, but different interests, perspectives and problems are also taken into account during development."
He also noted that vertical digital integration along the process chain, especially within a community, is an important competitive advantage.
"It is important to consider that implementing and making use of the potential of a Cargo Community System is not only about developing smart IT solutions. It is all about integrating processes and connecting process partners, thus bringing up tremendous benefits but also revealing each other's challenges or even under-performances," he added.
Beyond all the technicalities and technologies, what airports and their ecosystem need is trust among their stakeholders and an open mind towards holding each other's hand.
This was originally published in the August 2023 issue of The STAT Trade Times.