SpiceJet transfers cargo and logistics business to SpiceXpress
The hive off is effective April 1, 2023 and paves the way for SpiceXpress to raise funds independently.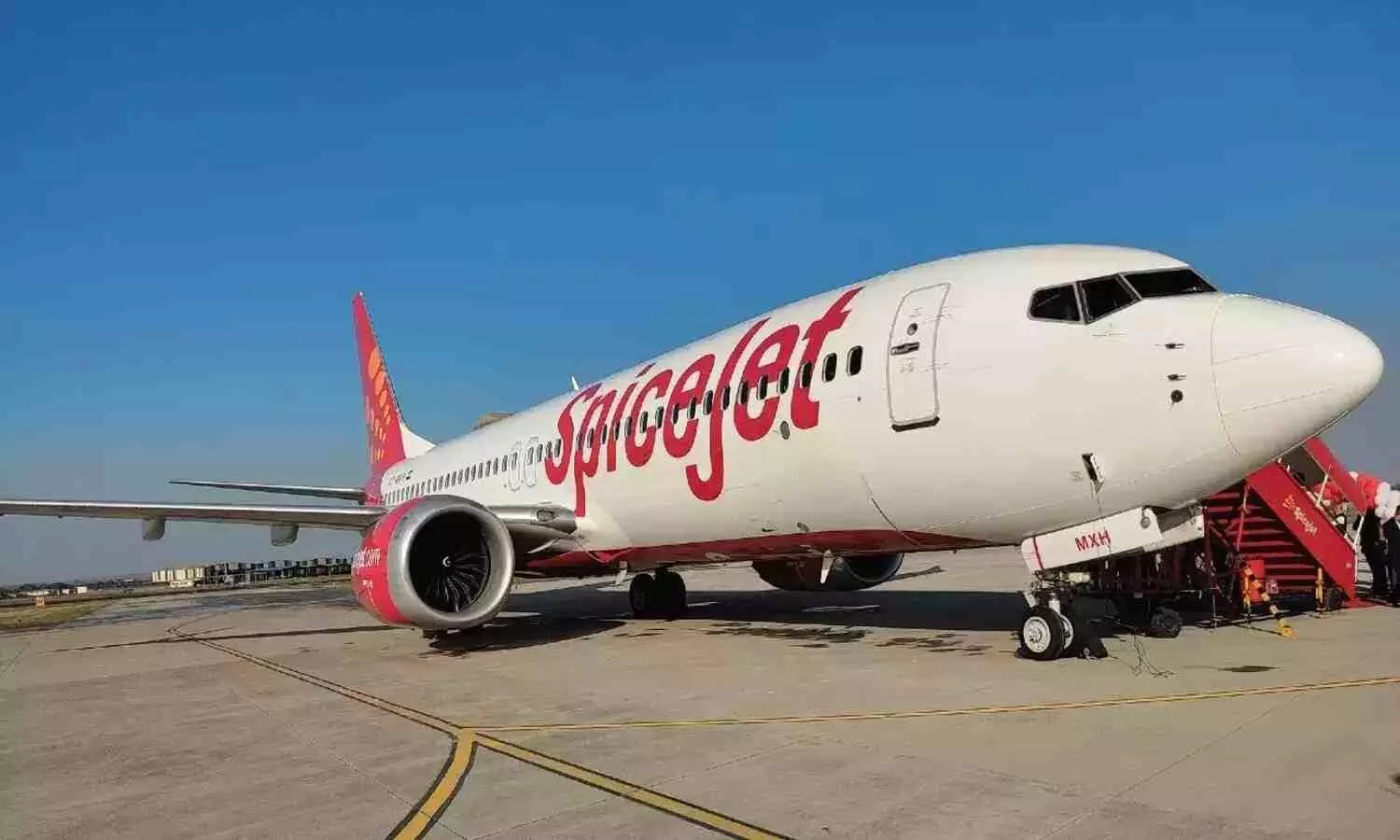 SpiceJet Ltd. has completed the hive off of its cargo and logistics subsidiary 'SpiceXpress' into a new corporation, SpiceXpress and Logistics Private Limited, in order to accelerate the growth of its cargo business and deliver a more streamlined and efficient service to its clients.
The hive off is effective April 1, 2023 and paves the way for SpiceXpress to raise funds independently. The hive off would enhance SpiceJet's financial sheet, eliminate a large amount of the company's negative net worth, and generate considerable value for the company and its shareholders.
Ajay Singh, Chairman & Managing Director, SpiceJet, said, "The separation of our cargo and logistics arm is a stepping stone in our growth story which shall unfold in the times to come. SpiceXpress will provide greater and differentiated focus to cargo and logistics business and will allow the possibility of raising capital for the business to accelerate its growth. The decision to hive off SpiceXpress is in sync with our long term business plan and will unlock significant valuation of the logistic business. Both SpiceJet and SpiceXpress have great potential and will complement each other well."
The consideration for the slump sale shall be discharged by SpiceXpress by issuance of securities in the combination of equity shares and compulsorily convertible debentures to SpiceJet for an aggregate amount of Rs. 2,555.77 Crore which will also strengthen the balance sheet of SpiceJet.
"The hive off will not only enable SpiceXpress to raise cash independently, it will significantly reduce SpiceJet's negative net worth. Having restructured over $100 million, outstanding dues to Carlyle Aviation Partner last month, the hive off will further strengthen and deleverage our balance sheet," added Singh.
Also Read: Carlyle Aviation to pick up 7.5% stake in SpiceJet
During the pandemic, SpiceXpress played a critical role in ensuring that vital trade routes between India and other countries remained intact. With India's transportation system coming to a virtual halt, SpiceXpress freighters and cargo planes took to the skies every single day to ferry a record supplies of relief material, medicines and medical equipment to and from wherever was required.