SATS to buy WFS for $2.1bn, deal to be done by March 2023
Creates Americas-Europe-APAC network with more than 200 cargo and ground handling stations in over 20 countries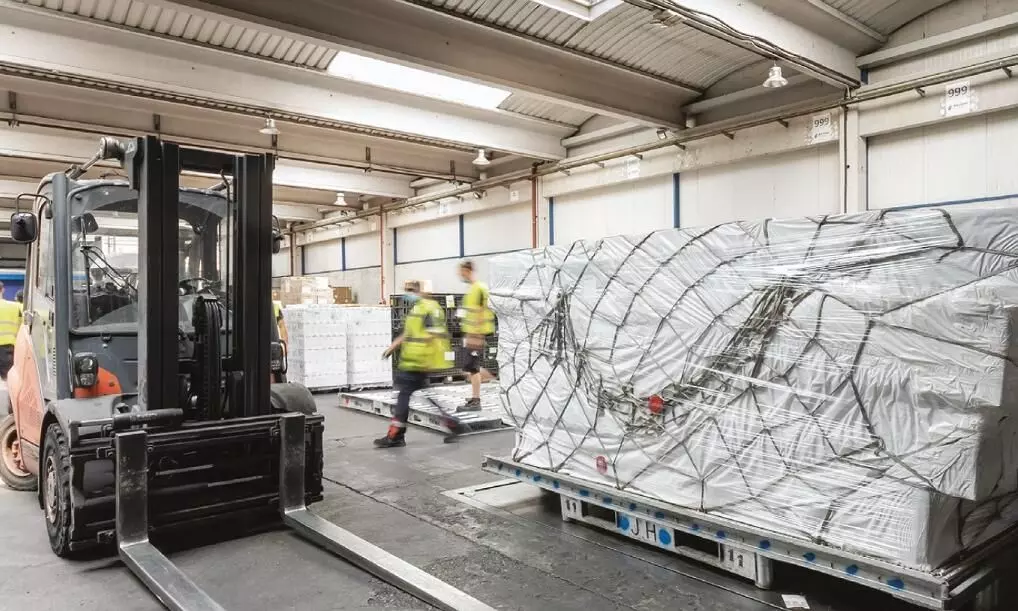 Singapore Stock Exchange-listed SATS has agreed to buy Worldwide Flight Services (WFS) from an affiliate of Cerberus Capital Management (Cerberus) at an enterprise value of €2.25 billion ($2.1 billion).
"The transaction will bring together WFS, the world's largest air cargo handler with leadership positions in the Americas and Europe, and SATS, the leading provider of aviation services in Asia. This combination creates a first-of-its-kind global air cargo platform with scale and a network of stations across Asia, the Americas, and Europe," says a release from WFS.
Craig Smyth, CEO, WFS says: "WFS has become the leading global air cargo logistics provider thanks to our commitment to customers, our experienced team, and our partners at Cerberus. As we look to our next stage of growth, this combination will deliver exciting benefits for our customers and our people. We have great respect for SATS and enjoy similar values. By bringing together our respective strengths, we will be able to build on our trusted relationships around the world."
Kerry Mok, CEO, SATS adds: "WFS is an industry leader because it has dedicated people and an unwavering commitment to customers. Our proposed acquisition is a transformational opportunity for SATS and will create a global leader and a go-to provider of mission critical aviation services. In our newly combined markets, SATS and WFS will be at the heart of global trade flows, operating in the world's busiest airports and supporting the biggest companies.
"Our customers are telling us that they want seamless support across regions, in a way that simplifies and strengthens their own operations. Combining with WFS will let us meet those needs through new cargo handling solutions and capabilities, enhanced service quality, greater digitalisation, and better visibility and traceability across the whole supply chain. It is a hugely powerful combination for growth, as well as delivering greater business resilience."
Following the close of the transaction, WFS will become a wholly-owned subsidiary of SATS, and the WFS management team will continue to lead the business.
The deal is subject to customary regulatory and SATS shareholders' approval, and is expected to close by March 31, 2023, the release added.
Craig Brooks, Managind Director, Cerberus, says: "It has been a privilege to work alongside the talented WFS team and support the company in reaching new heights. Over the past four years, WFS has become a global leader by growing its network and investing in technology, operating capabilities, and customer solutions. SATS is a great partner for WFS and the combination will enhance growth and the value proposition for customers."
Founded in 1984, WFS with annual revenue of €1.8 billion ($1.7 billion) has more than 30,000 employees, and serves over 300 customers at 164 major airports. WFS had reported a profit of approximately €66 million ($63 million) for the year ended March 31, 2022.
SATS had reported a 36 percent increase in Q12023 revenue to S$375 million ($259 million), primarily driven by aviation recovery and consolidation of Asia Airfreight Terminal from March 2022.