RFD Cargo on track to break records in 2022
Chicago Rockford International Airport, the world's fastest-growing cargo airport and the fourteenth largest cargo airport in the US for landed weight, is already on track to break the record for cargo volume handled at the airport in 2022.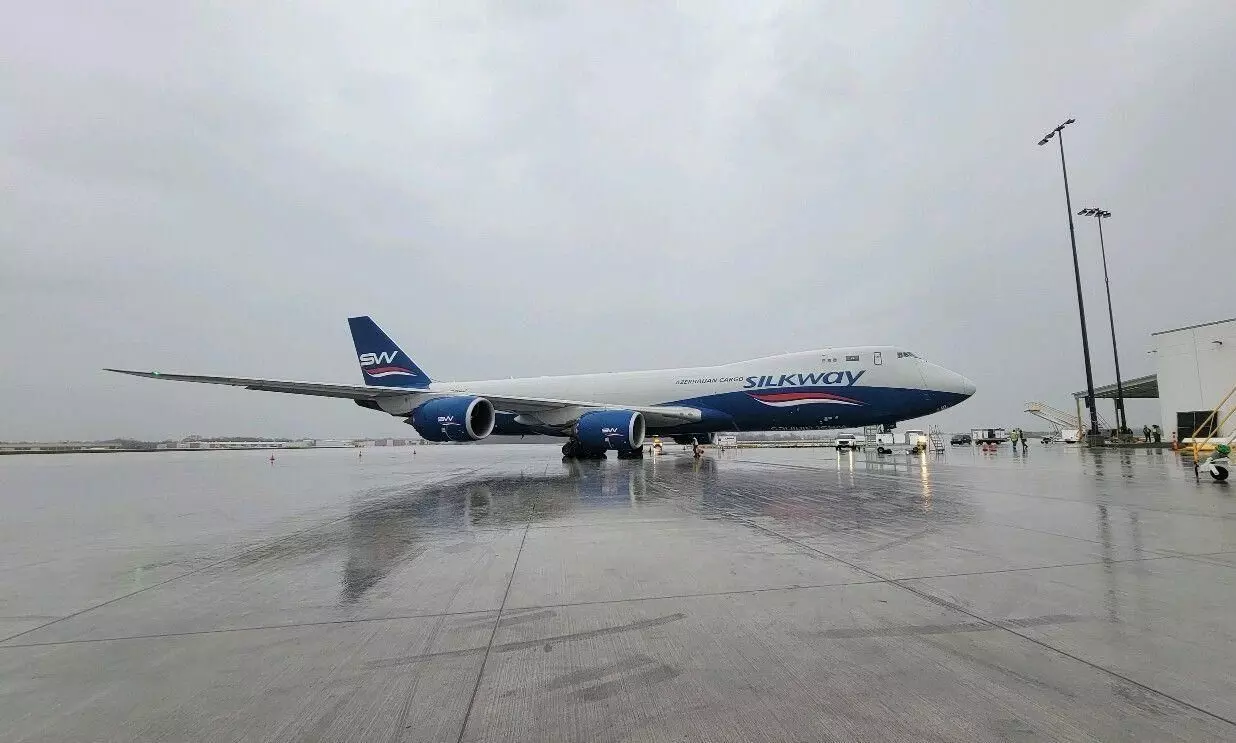 Airports are engines of economic growth for the region where they are located. For passenger aviation, it is most convenient for airports to be located right at the centre or very close to large metros. But such airports are not really the best ones for cargo operations and they do not necessarily generate significant revenue from cargo business. Certainly, there are exceptions.

Airports that are not right in the midst of large metros and are popularly considered secondary with a strong cargo-friendly approach are proving their value for freight forwarders and shippers who are looking to move international export and import cargo with speed and reliability. These airports are turning out to be the go-to airports for the world's most serious main-deck operators, combination carriers and shippers. These are also becoming major centres of economic impact for local economies and arteries of global trade and commerce.
Chicago Rockford International Airport (RFD), the fastest growing cargo airport in the world, one of the top 15 cargo airports in the US, is one such airport where the future of air cargo is going to be. Located 68 miles northwest of Chicago O'Hare Airport (ORD), RFD is ranked as the 17th largest cargo airport in North America. Currently, fifteen international airlines service RFD as a freighter network serving destinations around the world. RFD is also home to UPS' second-largest hub in North America and a major base for Amazon Air. Uncongested skies and roads contribute to highly efficient distribution of air cargo and e-commerce.
RFD keeps setting gold standards for cargo operations and promises customers the best. The airport claims to be not congested on the ground inside the fence or outside the fence. If the cargo is going to an airfreight forwarder, the airport assures that it can have the whole plane load to that forwarder within five or six hours.
Talking about the cargo business and the volume of cargo handled at the airport, RFD's deputy director of operations and planning Zach Oakley said 2021 was a "massive historical year". "We set records in terms of cargo volume. In 2021 we saw an increase of 25 percent over 2020 and the growth was across all three areas of our operations – Amazon Air, UPS and international cargo. We had over 3.4 billion pounds (a little over 1.5 million tonnes of cargo) of landed weight." Oakley is very optimistic about creating a new record for 2022. "2022 is exceeding 2021 by about 12 percent already. We are on track to break our record for cargo volume handled at RFD. We continue to see that growth across all three areas of our cargo business," he added.
The airport has the world's largest cargo carriers connecting RFD to the rest of the world. Besides UPS and Amazon Air RFD serves more than 15 international airlines and freight forwarders including DB Schenker, DSV, HAE, Senator International, ABX Air, ATI, National Airlines, Silk Way West Airlines, Emirates SkyCargo, Korean Air, Qatar Airways Cargo and Atlas Air. With the airport's ongoing cargo expansion, RFD has become a Midwest hub for e-commerce and international freight.

In fact, it was in February this year that Emirates SkyCargo launched its freighter operations to RFD complementing the cargo connectivity it already offers in the US Midwest region through O'Hare International Airport, Chicago (ORD) and Rickenbacker International Airport, Columbus (LCK). RFD connection offers customers in the region the advantage of the additional choice and flexibility to transport their cargo across Emirates' global network of more than 140 destinations.
Oakley expects to welcome a few more cargo carriers towards the end of 2022. He did not name them because the airport is yet to sign agreements. The airport is also expecting to have more growth coming from Atlas Air and UPS. Perhaps the most interesting development to watch out for is the cargo operations coming from Maersk Air Cargo and CMA CGM Air Cargo.
"We expect to see those carriers choosing RFD as shipping giant Maersk now owns Senator International, which in 2020 chose RFD as its MidWest hub," he said. Senator, which operates a cargo warehouse at RFD, has contracted Emery Air, a premier aviation company based at RFD, to oversee its cargo handling operations.
Having the UPS hub at RFD opened an easy runway for Amazon Air to begin operations in 2017. That was also the time UPS had made a big investment in upgrading its sort centre that was capable of handling over 150,000 packages per hour.
According to Oakley, Amazon Air began with a 72,000 square feet facility but it has now grown to 200,000 square feet. Amazon Air now operates nine flights a day, seven days a week, mostly B767Fs. "It looks like it is going to go up as we come closer to the peak season in the last quarter," he said.
RFD opened two international warehouses measuring a total of 190,000 square feet in the recent past. It is building a third warehouse of 50,000 square feet on the airfield and it will be operated by a new cargo handler. RFD currently has only one ground handler and that is Emery Air. The third warehouse is scheduled to be opened before the end of this year or in January next year.
Oakley also confirmed that RFD will announce a new warehouse of 100,000 square feet outside the airport fence. "We are developing this facility to offer customers the flexibility and the support to grow within the airport and off the airport."
Talking about RFD keep setting new gold standards and being so cargo friendly, Oakley said that the approach is "extremely business and cargo friendly". "We're not approaching this as a large bureaucratic organization trying to set up roadblocks for companies to set up and do business in Rockford. We can't allow others to set our course for us. We have to step up and do those ourselves and align with our partners and stay in front of our airlines, freight forwarders and handlers to solve those challenges. We stay very focused on that. And I think that that's really allowed us to be successful because we're always trying to figure out how we can get it done. We are trying to find solutions to make sure we can deliver for our customers."
RFD is certainly a strong hub for international flights and e-commerce and this is something that took off so well during the pandemic. "It really accelerated that growth and what we are seeing are more people are choosing to fly into RFD as opposed to flying into some of these major airports like O'Hare," said Oakley.
It looks like agility is so inherent to RFD and that is the one characteristic, an important one indeed, other large hubs lack.