Qatar Airways Cargo takes Fresh to the next level
Over 285,000 tonnes of perishables currently flown on the network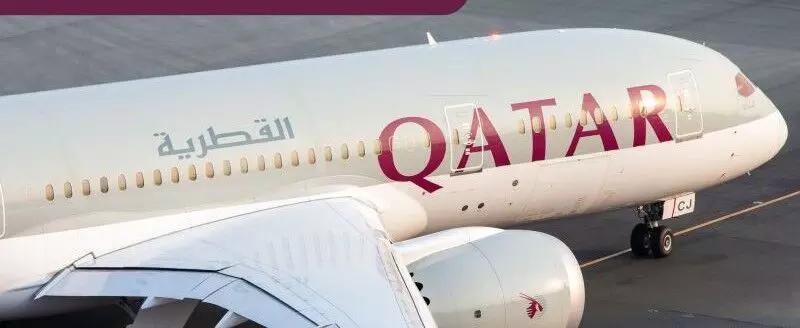 Each vibrant array of flowers or colourful variety of fruits and vegetables displayed in shops and supermarkets around the world is the product of an intricate interplay of well-coordinated logistics processes, high-tech cooling equipment, state-of-the-art temperature-controlled facilities, and experienced trained staff.
Qatar Airways Cargo, which annually carries in excess of 285,000 tonnes of perishable goods on its global network, has streamlined its Next Generation Fresh process for all kinds of perishable shipments ranging from fruits or vegetables to seafood or flowers.
Three sub-categories, Fresh Care, Fresh Passive, and Fresh Advanced, ensure that the fragile cargo is carefully and professionally handled according to industry-specific standards, with the utmost attention given to product-relevant temperatures, handling, transportation, storage, and hygiene. An in-depth IATA CEIV certification process has validated Qatar Airways Cargo's perishables expertise and resulted in IATA CEIV Fresh accreditation.
"Since launching our Fresh service in 2014, we have continuously enhanced every single process step, establishing handling standards that go well beyond those internationally prescribed for perishables. Our Next Generation perishable handling processes, as well as our facilities and training methods, have been audited and confirmed by IATA, and we are now delighted to add IATA CEIV Fresh certification to our existing IATA CEIV Pharma, IATA CEIV Lithium Batteries and IATA CEIV Live credentials," says Guillaume Halleux, Chief Officer Cargo at Qatar Airways.
"While Qatar Airways Cargo's internal regulations and quality targets are far stricter than those on the industry level, external IATA CEIV audits are a great source for further improvement initiatives. We are already working on adding new tiers, Fresh Care, Fresh Passive, and Fresh Advanced to our service offering, with an ongoing focus on greater sustainability and digitalisation," he said.
In addition to its state-of-the-art Climate Control Centre at Doha's Hamad International Airport, Qatar Airways Cargo has placed particular emphasis on the most vulnerable segment of the perishables supply chain, deploying temperature-controlled trucks and securing quick ramp transfers within 90 minutes to minimise ramp exposure. Improving protection along the cool chain reduces the risk of food wastage and ensures that products arrive in good, saleable condition with an optimum shelf-life.
"Our Next Generation Fresh product offers an effective end-to-end solution for the unique requirements of different kinds of perishable shipments such as fruits, vegetables, flowers, fish/seafood, meat, hatching eggs, and several other commodities. The impact these goods have on people's lifestyle, on nutrition and production industries, and the overall food supply chain, make it imperative to provide a strong, reliable product of the highest quality," says Miguel Rodríguez, Head of Cargo Products at Qatar Airways. "Next Generation means delivering best-in-class performance, and offering customers tailored solutions that can be booked and tracked quickly and easily."
With the launch of its redesigned website last year, Qatar Airways Cargo now provides full transparency on the fresh handling capabilities of each station. Lane risk assessments are available via Validaide, and perishable cargo shipments can be booked online through Qatar Airways Cargo's Digital Lounge.
Improvements have also been made to internal training processes: the 'Perishable Cargo Regulations' training module which all Qatar Airways Cargo personnel involved in handling perishable shipments must complete, has been digitalized to further improve its reach and effectiveness.
Qatar Airways Cargo is an active member of the IATA Live Animals and Perishables Board (LAPB), the IATA Perishable Cargo Working Group (PCWG), the Cool Chain Association (CCA), and Validaide, sharing its experience and ideas in expert working groups, to advance consistent and uniformly high standards in perishable air cargo transport across the industry.