Qatar Airways Cargo customers can now check carbon emissions
User enters the shipment's origin, destination, flight date, and weight to obtain flight options and carbon emissions.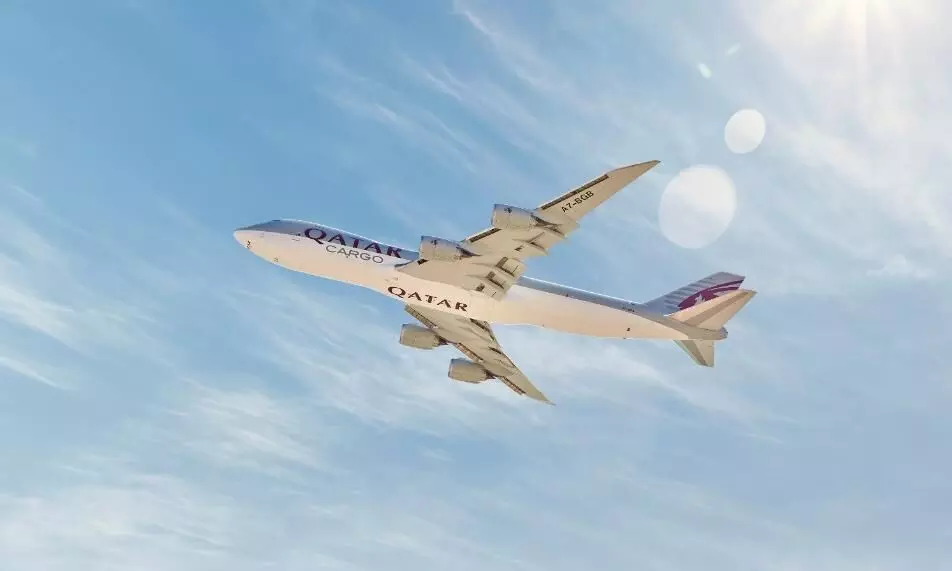 Qatar Airways Cargo customers can now determine the carbon emissions of their shipments via an online emission calculator as the airline works on developing a fully integrated carbon offsetting solution.

Qatar Airways Cargo customers now have access to a simple carbon emission calculator available at https://www.qrcargo.com/calculate-emissions.
The calculator quickly determines the shipment's total CO2 emissions in kilos or pounds, depending on customer preference. The user simply enters the shipment's origin, destination, flight date, and weight to obtain the different flight options and their respective carbon emissions.
"Following the joint Qatar Airways Cargo-International Air Transport Association (IATA) pilot to launch a new voluntary carbon offsetting programme for air cargo shipments, Qatar Airways Cargo is now proud to unveil our Emission Calculator," says Guillaume Halleux, Chief Officer Cargo, Qatar Airways Cargo. "To improve a situation, it is important to establish the status quo. This calculation tool enables our customers to get a better overview of their shipments' carbon footprint with us. It is the first step in our plan to offer a complete offsetting capability as part of the CO2NNECT programme we have entered into with IATA."
The fully functioning carbon emission calculator was developed based on the published IATA methodology for use in offsetting programmes. It automatically considers various factors such as aircraft type, route-specific data, as well as passenger and cargo load factors. Eventually the information tool will be integrated into the online booking process, and customers will be offered a selection of carbon offsetting project options to choose from, Qatar said in an official statement,
Qatar Airways' freighter fleet includes two Boeing 747-8 freighters, two Boeing 747-4 freighters, 26 Boeing 777 freighters, one Airbus a310 freighter and two B777-300ER mini freighters.