Perishable shipments by air challenging, but solutions galore
With cargo airlines & airports paying special attention to perishable cargo, it is interesting times for the sector.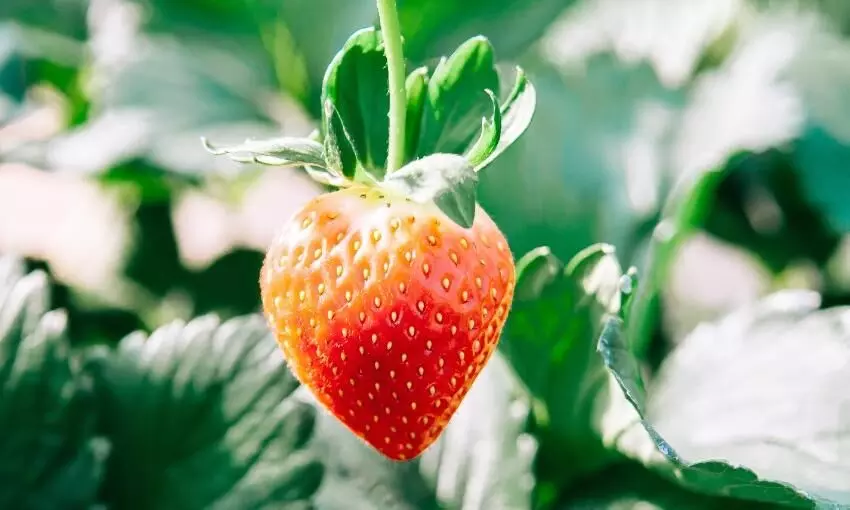 Perishable goods are time and/or temperature-sensitive items requiring fast and safe delivery to maintain quality. Due to a short shelf life and the very particular storage requirements, shipping perishable goods by air is a preferred means of transport, says International Air Transport Association in its guidelines on shipping perishable goods.
"With each type of perishable good, there are specific shipping requirements. The kind of good determines how it must be stored. Certain perishable goods need lower temperatures to slow down respiration and therefore slow the ripening process and reduce any harmful effects on the perishable cargo. Meat and seafood should be frozen to avoid harmful microorganisms infecting the product."
Some of the perishable goods shipped by air include:
*Fruits
*Vegetables
*Spices
*Flowers
*Meat and Meat Products
*Seafood
*Cosmetics
*Pharmaceuticals; and*Frozen Food
"The best way to ship perishables is by following the instructions outlined in the Perishable Cargo Regulations (PCR) manual," says IATA. "The most important aspects of air transportation of perishables are time and temperature management which, therefore, need to be supported by appropriate handling processes and packaging methods to ensure food safety and other requirements."
Miami International Airport, the gateway for imports from Latin America, reported a 16 percent increase in fish fillet imports to $1.3 billion in August 2022, according to data from usatradenumbers.com.
"While fresh-cut flowers imports were $1.1 billion, fresh or chilled fish imports totalled $407 million."
By tonnage, the top five year-to-date imports are fresh-cut flowers, fish fillets, chilled or frozen, fish, fresh or chilled, peppers, asparagus, squash, and strawberries, blueberries etc.
Swissport Tanzania, for example, reported a 50 percent increase in the handling of fresh meat at Julius Nyerere International Airport in Dar es Salaam (DAR). The fresh meat handled by Swissport in Tanzania is flown to the Middle East, specifically to Kuwait, Qatar, Oman and the UAE.
"The recent export figures reflect an increasing demand for fresh meat products," says Dirk Goovaerts, Head of Continental Europe, Middle East & Africa and Global Cargo Chair, Swissport. "And they indicate that the Middle East is a reliable export market for Tanzanian producers. Swissport Tanzania, with its state-of-the-art cargo operation in Dar es Salaam and its expertise in handling perishables, plays a vital role in the supply chain."
Since May 2021, Emirates SkyCargo moved over 260,000 tonnes of perishables from agricultural markets, including India, and has seen a 10 percent increase year on year.
"Etihad Cargo has continued to enhance its FreshForward product, and transported 14 percent more fresh products than in 2020," says Fabrice Panza, Manager Global Cool Chain Solutions, Etihad Cargo.

The commodity type we ship the most is fruit and vegetables, which makes up 40 percent of our total perishables volume. Meat and fish come in second, making up close to one-third of our total volume, Panza added.
"To meet growing demand, Etihad Cargo will shortly be launching a new cool chain facility that will double the cool chain storage capacity in our Abu Dhabi hub. Our new cool chain centre will also provide smoother transfers to Etihad Cargo's FreshForward truck fleet when products need to be delivered in the UAE or be handed over to the consignee at Abu Dhabi Airport, making the end-to-end journey of perishables easier and safer.
"From our new cool chain facility in Abu Dhabi, Etihad Cargo will continue to work closely with customers and partners to ensure the smooth, efficient, safe and on-time delivery of fresh products. A key component of achieving this will be ensuring transparency, clear communication and the provision of accessible and accurate information at every step of a perishable cargo's journey. We monitor and control external conditions and have robust contingency plans in place to mitigate the risks associated with temperature and other external factors so we can ensure cargo arrives at its final destination in perfect condition."
Bengaluru Airport is the preferred cargo airport in South India, says Satyaki Raghunath, Chief Strategy and Development Officer, Bengaluru International Airport (BIAL). "Our conducive geographic location and the infrastructure that we provide ensures cold-chain integrity and seamless movement of perishables. Our upcoming partnerships with the world's largest cargo-handling organisations for infrastructure and technology will only make the airport's cargo capacity and customer focus stronger and even better. We continue to innovate, and are therefore, one of the preferred cargo airports in the country for agricultural exporters.

"Since time is critical in perishable logistics, the airport has invested in infrastructure to ensure products reach their destination while still offering the same freshness, quality, and appeal to consumers. BLR Airport's dedicated cold-zone provides temperature zones ranging from -25°C to + 8°C under the same roof. Another distinctive feature of the cargo terminal is the Plant Quarantine Inspection and Certification facility, which enables seamless and faster transit of perishables. The processes at BLR Airport are geared in a way that all farm-fresh commodities can reach their destination within 24 hours of harvest.

"We are also exceptionally fortunate to get round-the-clock support from the customs, Plant Quarantine Office Bangalore, the Agricultural and Processed Food Products Export Development Authority (APEDA), the Karnataka State Agricultural Produce Processing and Export Corporation Limited (KAPPEC) and the Government of Karnataka. This has facilitated in creating a robust business environment for perishables exports, helping BLR Cargo achieve the milestone of being a major hub for perishables.
"In summary, the development of physical infrastructure and implementation of the latest technologies and various innovations at BLR Cargo, along with the great support we get from our partners makes us the preferred choice for perishable shipments in India. As a result, growers/shippers from neighbouring states prefer BLR Airport to transport their produce."
BIAL recorded 52,366 metric tonnes of perishable shipments in FY 2021-22 compared to the previous year's 48,130 tonnes, an increase of 9 percent. 41 percent of South India's perishable air cargo tonnage is currently handled by BLR Airport, making it the leading airport for perishables in India.
Fruits and vegetables, along with the export of poultry and flowers, have been major segments driving growth,according to an official release. 36,493 tonnes of poultry and 1,952 tonnes of flowers were exported from BLR Airport in FY22. Doha emerged as the leading destination followed by Singapore, London and Male. A total of 33 cargo freighter airlines transported perishable shipments from BLR Airport to 85 international destinations in FY22.
BLR Cargo has a combined cold chain capacity of ~60,000 tonnes per annum across both our terminals i.e., AISATS Coolport and MABB Cold zone, says Raghunath. "Before we operationalised these dedicated capacities, we had an approved capacity of 10,000 tonnes across both terminals."
Qatar Airways Cargo, for example with its offering of QR Cargo Fresh, has been working on product development initiatives and how to best support our customers. "The Next Generation, which we recently launched, is accompanied by a review of our products to better meet new demands," says Miguel Rodriguez Moreno, Senior Manager Cargo, Climate Control Products, Qatar Airways Cargo. "This next generation of products, which includes our Fresh product, will feature digitisation projects, new service categories, new equipment (reefer trucks), infrastructure (Import/Export terminal) and consumables (thermal blankets) being deployed to strengthen our cool chain solutions. More exciting news will be announced in due course."

IATA CEIV Fresh Program, technology & progress
Etihad Cargo became the first Middle East airline in 2019 to hold both IATA CEIV Fresh and Pharma certifications, and one of only two carriers globally to have achieved this dual honour in the same year, says Penza.
"IATA CEIV Fresh certification demonstrates strict compliance with Perishable Cargo Regulations (PCR). In addition to covering Etihad Cargo's airline operations, CEIV Fresh Certification also extends to cargo handling and warehousing at Abu Dhabi International Airport (AUH) and gives our customers confidence that Etihad Cargo's commercial activities and operations adhere to the highest industry standards and they can trust that Etihad Cargo's FreshForward product provides the fresh, fast, simple and efficient features they need from their air cargo partner of choice.
"Operations in our expanded facility will continue to adhere to CEIV Fresh requirements and stringent food safety management protocols with Hazard Analysis Critical Control Point (HACCP) methodology. Every member of Etihad Cargo's team follows strict protocols to control the temperature of perishables shipments. Additionally, all of Etihad Cargo's cool rooms are equipped with alarmed temperature-monitoring systems and are calibrated every 12 months. Every critical point throughout the perishables' journey is temperature checked, and the results are recorded in Abu Dhabi, offering our clients full transparency and traceability of shipments."

Moreno of QR Cargo says the airline complies with IATA's Perishable Cargo Regulations, which lay out the standard operating procedures for the acceptance and handling of all perishable products. "We are members of the logistics quality assessment platform, Validaide, the Cool Chain Association, and IATA, which means that we are in regular contact with experts and the markets, we continuously adapt our products to best match the changing requirements.
"We are working on the IATA CEIV Fresh process and will follow it starting with the training of all the staff involved in the management of perishable goods. We will further carry out an initial assessment to identify any shortcomings before the final validation to obtain the certification."
Understanding that technology is the key to success in a competitive environment, Bengaluru Airport has been investing in digital infrastructure to meet the latest industry standards. "BLR Cargo partnered with Kale logistics to equip itself with an Airport Cargo Community System (ACS) - www.cargobyblr.in - a digital platform that enables faster processing and a reduction in the duplication of information, in addition to streamlining processes," says Raghunath.
ACS is a seamless platform for the cargo community to track their shipments through the airport eliminating the need for paperwork across both terminals, adds Raghunath. "It helps in creating a fast lane and prevents delays and inefficiencies. All important documents are tracked digitally, end-to-end. ACS encourages communication among stakeholders both at the airside and on the ground. It also empowers all stakeholders to interact with each other to curtail the complexities involved in manual systems. Historically, in the cargo world, once the cargo entered the airport area, stakeholders involved hardly got any visibility on the shipment. ACS, through its consolidated tech integration, now provides transparency in streamlining all the data and encourages communication among stakeholders. The environmental impact is also a significant benefit as a huge amount of paperwork is reduced."
Additionally, to enhance the cold chain offering, BLR Cargo joined hands with Envirotainer and introduced a new cold-chain solution, which ensures the movement of temperature-sensitive cargo worldwide while maintaining the integrity and quality of products through transportation. "We introduced an IoT-based solution to monitor temperature-controlled cargo that is set to enable real-time supply chain visibility. BLR Cargo also has a dedicated truck parking facility (ATMF), which is managed and operated by Shell. This facility enables cargo supply chain partners to arrive at the cargo terminals on a timely basis after being processed at the ATMF, thereby reducing landside congestion, and processing time and consequently boosting terminal throughput. By bringing in new technological innovations and constantly upgrading its facilities, BLR Airport continues to thrive and move towards becoming a cargo hub," says Raghunath.
Innovations galore
Penza says the perishables sector and wider cool chain supply chain are incredibly dynamic and present a great opportunity for carriers to finetune their processes, innovate, test the latest technologies and tools — such as software and active and passive temperature and location devices — and collaborate with the complete supply chain to improve forecasting, packaging solutions and lead times.
"Etihad Cargo works closely with Validaide, a digital platform that collects data, to manage full cool chain capabilities and share them with the industry with just the click of a button. Etihad Cargo is also working to enhance tracking and monitoring, utilising a digital twin system.
"Etihad Cargo ensures fresh products are delivered in the best condition possible through processes that provide visibility and offer robust traceability and tracking. Through the adoption and utilisation of digital traceability, we work with our clients to help them validate the authenticity of product safety, provenance and health or sustainability claims. The technologies we use and processes we follow ensure the data we collect, track and share give unrivalled visibility across every stage of perishable cargo's journey.
"Etihad Cargo has also implemented several initiatives to make the transportation of fresh products more sustainable including the introduction of specialised thermal covers and the replacement of traditional unit load devices (ULDs) with lighter-weight ULDs, enabling greater fuel efficiency."
"We understand the intricacies and challenges with cool chain cargo and how temperature plays a crucial role in maintaining the freshness of all perishable cargo," says Moreno. "All our aircraft have temperature management capabilities which allow us to set the desired temperature in-flight. At the Doha hub, we inaugurated a state-of-the-art Climate Control Centre, a dedicated 2,470 m2 facility for perishable cargo storage and handling with segregated areas for +2 degrees C to +8 degrees C and +15 degrees C to +25 degrees C products. There are also 16 frozen pods located in the main cargo terminal to support the frozen goods transportation. The hub is equipped with capabilities to plug in active containers and we make use of an extensive fleet of reefer trucks at the hub, which protect all perishables during ramp transportation. Our agreements with GHAs include a clear direction and SLAs on how to handle perishables and provide the right solutions in critical markets.
"Currently, we are in the process of reviewing our product portfolio offering to enhance and improve the service we provide and respond to our customers' and global requirements swiftly. Innovation is at the core of The Next Generation strategy. Whether it is getting refrigerated trucks on the ramp, launching the Digital Lounge to include perishable reservations, thermal blankets, and an extensive list of approved data loggers, we are investing to provide the best service possible. In addition, the new state-of-the-art import/export terminal with 12,000 m2 space which will be inaugurated this year includes separate temperature-controlled areas for +2 degrees C to +8 degrees C, accommodating 176 ULD positions, and +15 degrees C to +25 degrees C accommodating 128 ULD positions, more than doubling our cool storage capacity at the hub."
Growth - where? what?
According to a Research and Markets report, the global food logistics market is projected to reach around $162 billion by 2024, expanding at a CAGR of 8.3 percent during the 2019-2024 period, adds Penza. "Air cargo is an essential logistics component of the food industry, and while we expect to see a continuous increase in perishables, we also foresee diversification in commodity types being transported.
"You need only look at the increasing size and importance of e-commerce in consumers' daily lives to realise we are going to see a shift in product requirements. There is a high probability we will start to see smaller perishables shipments that require express service levels. So, providing temperature-controlled environments on a larger scale will play a more significant role in airlines' operations."
"We plan to further increase our cold change capacity to ~80,000 tonnes with our new partners and further enhance it if required,' says Raghunath of Bengaluru Airport. "We are very bullish about the export of perishables from BLR Airport and will therefore prioritise investments in this area with our partners as demand increases."
Moreno of QR Cargo says there is an obvious increase in food consumption due to population growth and also the rising standard of living in many communities. "Wherever there is additional demand, we work with our partners and customers to ensure that we provide and deploy the right capacity to support these developments. Through our bespoke charter solutions, we offer air cargo services to destinations not part of our scheduled services, eg: each year during Valentine's Day, we uplift roses on special flights from Kenya and Quito directly to Europe, and transportation of Chilean cherries through our charters from South America to Asia. Perishables account for close to 19 percent of cargo transported on our freighters and 17 percent on belly-hold flights.
"Along with this, we also consider it our responsibility to contribute to the environment, people and sustainability. Qatar Airways Cargo is a member of the Cool Chain Association (CCA) and in my position as Board Director of the CCA, we are collaborating with its members, and contributing to CCA's vision of improving quality of temperature-sensitive products, increasing sustainability and reducing waste, thereby also contributing to the health of the planet, which aligns with our sustainability programme WeQare.
"The CCA's Technical Committee, which oversees and assists in projects addressing critical points affecting product quality along the cool chain as well as developing standards and initiating projects, will indirectly reduce global hunger and contribute to the overall health of people and the planet. Through the membership, we also participate in Cool Chain Association's board meetings and focus groups to contribute to its expertise."