PANYNJ-Amazon 20-year lease deal is off the table
Agreement caused severe opposition since August 2021, protesting Amazon's setting up cargo facility at Newark Liberty Int'l Airport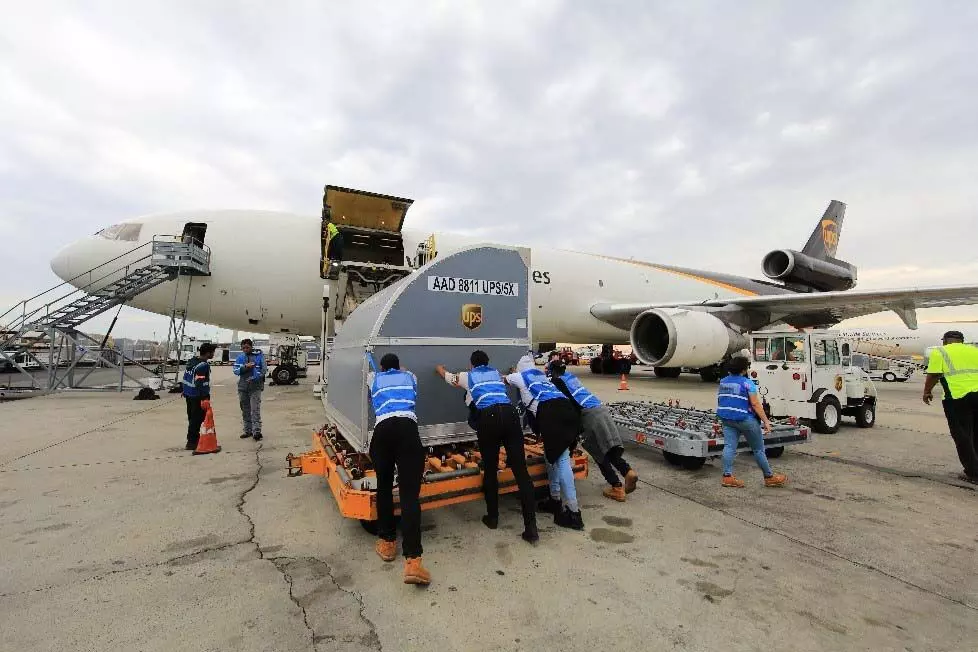 After nearly a year of deliberations, the Port Authority of New York and New Jersey (PANYNJ) announced last week that it has called off its 20-year lease agreement with Amazon Inc. to set up a cargo facility at the Newark Liberty International Airport.

On Thursday, PANYNJ's Chief Operating Officer Huntley Lawrence said that the Port Authority and Amazon were unable to reach an agreement on final lease terms and mutually concluded that further negotiations will not resolve the outstanding issues.

"Unfortunately, the Port Authority and Amazon have been unable to reach an agreement on final lease terms and mutually concluded that further negotiations will not resolve the outstanding issues. The growth of air cargo and the redevelopment of airport facilities in a manner that benefits the region as well as the local community remain a top priority of the Port Authority. Moving forward, the Agency will examine options and determine the best future utilization of these cargo facilities," Lawrence said.

Tracing the port's footsteps in reaching this decision, Lawrence explained the backstory of the deal saying, "On August 5, 2021, following a publicly advertised request for proposals and the submission and evaluation of proposals, the Board of Commissioners authorised the Executive Director to enter into exclusive negotiations for a lease with Amazon for the development of existing cargo buildings at Newark Liberty International Airport. Over the past year, the Port Authority and Amazon have engaged in good-faith negotiations."

The deal was valued at around $432 million for a 20-year lease period, and the two entities were eyeing a launch date sometime around the first quarter of 2023.

Speaking to the WSJ on the issue, Amazon spokesperson Maria Boschetti said that the company was disappointed a final deal wasn't reached but continued to value its relationship with the Port Authority.

What the deal was about
Announcing its partnership with Amazon in August 2021, PANYNJ said that as per the deal, PANYNJ was to enter into a 20-year lease deal with Amazon Global Air targeted at redeveloping and expanding air cargo facilities at Newark Liberty International Airport.
In a press release dated August 5, 2021, PANYNJ stated that Amazon is expected to transform two existing structures – Buildings 339 and 340 – into a new state-of-the-art air cargo campus with a targeted investment of $125 million for renovation.
Under the terms of the agreement, no requirement of capital funding from PANYNJ was required for the project. However, the lease was still subject to final negotiations. "The lease, which remains subject to final negotiation and is expected to take effect later this year, will provide the Port Authority a lump sum upfront payment of $150 million and another $157 million in additional rent over the life of the 20-year agreement, which covers about 250,000 square feet of cargo space on 23 acres at Newark Liberty," the official release read.
Hopes were high for the proposed project which according to PANYNJ was set "to dramatically upgrade Newark Liberty's air cargo throughput and service capabilities overall."
The deal was also to bolster PANYNJ's "broader effort to modernise operations at all facilities to better compete in a dynamic and evolving air cargo sector."
New Jersey's Governor Phil Murphy said the investment would help open up employment opportunities as well as consolidate Newark Liberty's place as a "global leader" in logistics. "This investment in Newark Liberty International Airport will create 1,000 jobs and provide significant opportunities for minority- and women-owned business enterprises. Air cargo is vital to the international supply chain, and with this new partnership, Newark will continue to be a global leader in logistics. This new e-commerce hub will provide needed revenue to the Port Authority while also bringing new jobs to our state."
Why the deal soured
The August 2021 agreement had met with a lot of opposition, rife with protests against Amazon leasing two buildings situated at Newark Liberty International Airport and also a 250,000 sq ft global air cargo campus.

Protesters challenged the plan stating that it excluded public comment and opinion. They also expressed concern that it would eventually adversely hurt the local community, taking away jobs, causing pollution and exacerbating traffic congestion in the neighbouring localities.
Shortly after the deal was announced, tweets with the hashtag – #GoodJobsCleanAirNJ – started popping up, with citizens collectively angered by the deal. NGOs and volunteers rallied for the deal to be called off. A citizen movement – Good Jobs Clean Air NJ – was soon set up as a "community coalition from Newark, Elizabeth, and communities surrounding Newark Liberty International Airport that demands good jobs for workers, clean air for children and families to breathe, reduced traffic congestion and zero emissions, and protection for small businesses."

A press release ensued, which listed out the community's grievances, "While our communities fought for basic health and safety, Amazon was unwilling to comply with basic labour and environmental standards. This fight has shown us that when we come together and fight against corporate greed and environmental destruction, our communities win," stated David Lenis, a resident of Elizabeth, New Jersey and a member of the civic engagement and uplift NGO, Make the Road NJ.

After the deal was called off, a blog entry by Good Jobs Clean Air NJ celebrated the win and thanked supporters, saying, "It's official – after residents, community groups, and union members made demands for good jobs and safe and healthy communities, Amazon refused to meet basic environmental and labour standards and instead pulled out of a deal with the Port Authority of NY/NJ Thank you to the thousands of community members who signed pledges, canvassed door to door, joined town halls, attended rallies, spoke at Port Authority meetings and set a higher standard for cooperation."