Norwegian salmon in global demand-Etihad Cargo delivers it in style
Etihad Cargo, on its first freighter flight out of Oslo, transported over 90 tonnes of fresh salmon to various markets.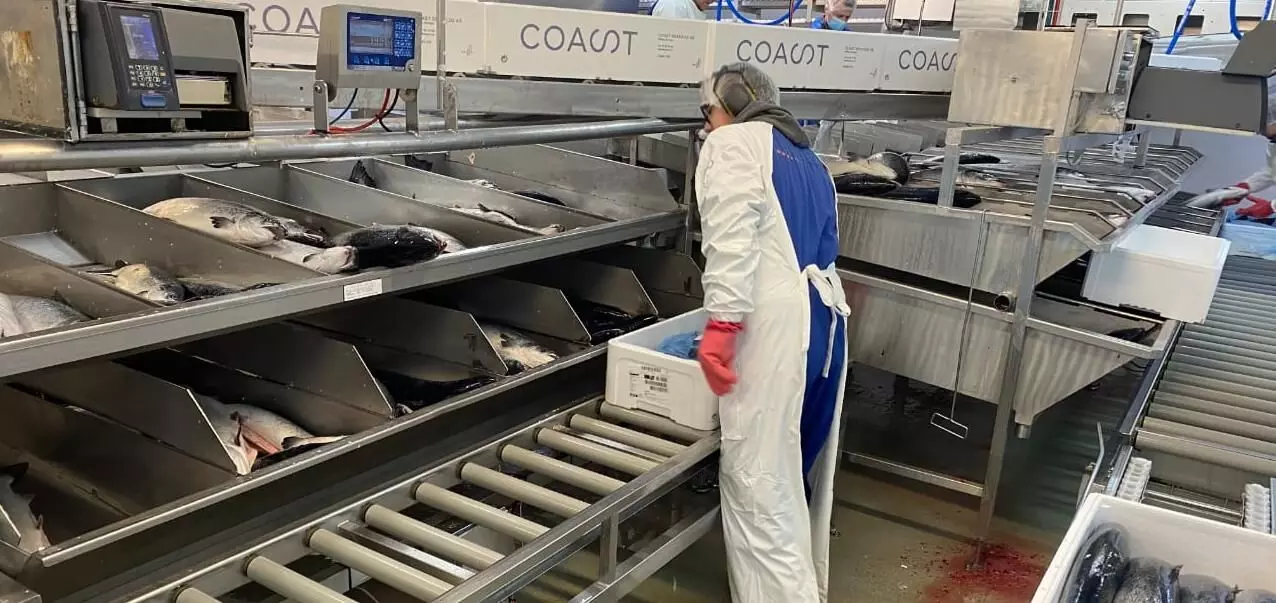 Fresh salmon - a fish lover's delight? A new healthy food attraction? Say what you want but the demand for fresh salmon is only expected to increase over the coming years.

The global salmon market was valued at $50 billion in 2020, and is estimated to reach over $76 billion by 2028, according to a report by ResearchAndMarkets.com
"Commonly defined as an oily fish, salmon is rich with protein and omega-3 fatty acids. While most Atlantic salmon are farmed, the majority of Pacific salmon are wild-caught," the report said.
Health benefits of salmon include reducing:
*CVD (including heart attack and stroke)
*Some types of cancer
*Dementia
*Alzheimer's and other cognitive diseases; and
*Ease the effects of rheumatoid arthritis.
Asia-Pacific is the largest market for salmon and also anticipated to be the fastest-growing market due to the various health benefits. "In the North America and Europe region, it is expected to grow at a promising rate, owing to an increase in various health issues such as obesity, systemic inflammation as well as the risk of developing atherosclerosis, hypertension, and stroke. These regions are forecasted to be growing significantly during the forecast period."

Key salmon market dynamics include changes in consumer lifestyle impacting changes in food consumption pattern. "The growing demand for salmon in emerging markets like Asia-Pacific and Latin America is offering lucrative growth opportunities to the players operating in the global salmon market. According to a United Nations report, the demand for salmon is so high that it can absorb around 6-7 percent of excess supply per year without any fluctuations in prices."
Norway's ocean-farmed Atlantic salmon- the world leaders in salmon- can trace back origins to the wild, "thanks to our pioneering idea. In the 1970s, we collected salmon from 40 Norwegian rivers to breed in our ocean farms. Norwegian farmed salmon has the same genetics as the wild salmon, but it's feed allows it to grow faster, mature later and resist disease better," according to information from the Norwegian Seafood Council.
Ocean-farmed salmon from Norway is well looked after and available all year round. "We set high standards and our model of sustainably managed aquaculture is recognised worldwide."
And Etihad Cargo, the global leader in transportation of temperature-controlled products, was right in the middle of action earlier this month.
Etihad Cargo, on its first freighter flight out of Oslo, Norway, recently transported over 90 tonnes of fresh salmon to various markets.

"Last week, on February 11, we operated our freighter flight operated by a B777-200F at Norway's Oslo Airport," says Soufyan Mouaniss, General manager Northern & Western Europe, Etihad Cargo. "While it was our first pure freighter visit at Oslo Airport, we are no newcomers. Starting from May 2, 2020, Etihad Cargo operated a weekly all-cargo flight from Oslo to Abu Dhabi. From June 2, 2020, we added a second weekly flight on the route.
"As many as 91 tonnes of fresh salmon shipments were flown to various destinations in the UAE and beyond like Pudong, Incheon, Bangkok and many others."
How much was the transport time? "The average transit time from airport to airport of the cargoes booked was 48 hours. The short transit time, in combination with the existing processes implemented for all our Fresh Forward product, ensures that the products arrive in fresh conditions."
Challenges during the transfer to cargo, shipment, unloading and final distribution: "Our focus was to have a short connection in Abu Dhabi to minimise the transit time for shipments travelling beyond Abu Dhabi. We did this by adjusting the freighter schedule ex-Oslo and the freighter schedules ex-Abu Dhabi. We managed to achieve this through excellent teamwork with our Network Planning Team.
"The weather on the west coast of Norway was quite challenging where the harvesters were not able to bring any fish up from the ocean, which resulted in some minor booking reductions and cancellations. But thanks to the strong cooperation between our team locally and our valued customers, we were able to fill this gap quickly."
Is salmon going to be the next product for Etihad Cargo to market to other countries? "Salmon demand out of Norway has always been an important product for Etihad Cargo. Supported by our IATA CEIV Fresh product FreshForward, we have been serving the Norwegian market as an offline carrier and occasionally as an online carrier and we will continue to do so."
Other experiences of transporting products under the FreshForward category? "Etihad has developed its dedicated FreshForward product which is IATA CEIV Fresh certified to simplify the process of moving temperature-sensitive perishables across its network with Abu Dhabi as its hub."
The focus of Etihad Cargo will be on moving delicate commodities and offer the best possible flight solutions to protect the shipment's integrity through the entire journey, Mouaniss said.
(Video Credit: Etihad Cargo)