Nordic Aviation Capital launch customer for Embraer P2F E-Jets
NAC to convert 10 E190s and E195s to freighters; first P2F E-Jet scheduled for delivery in 2024.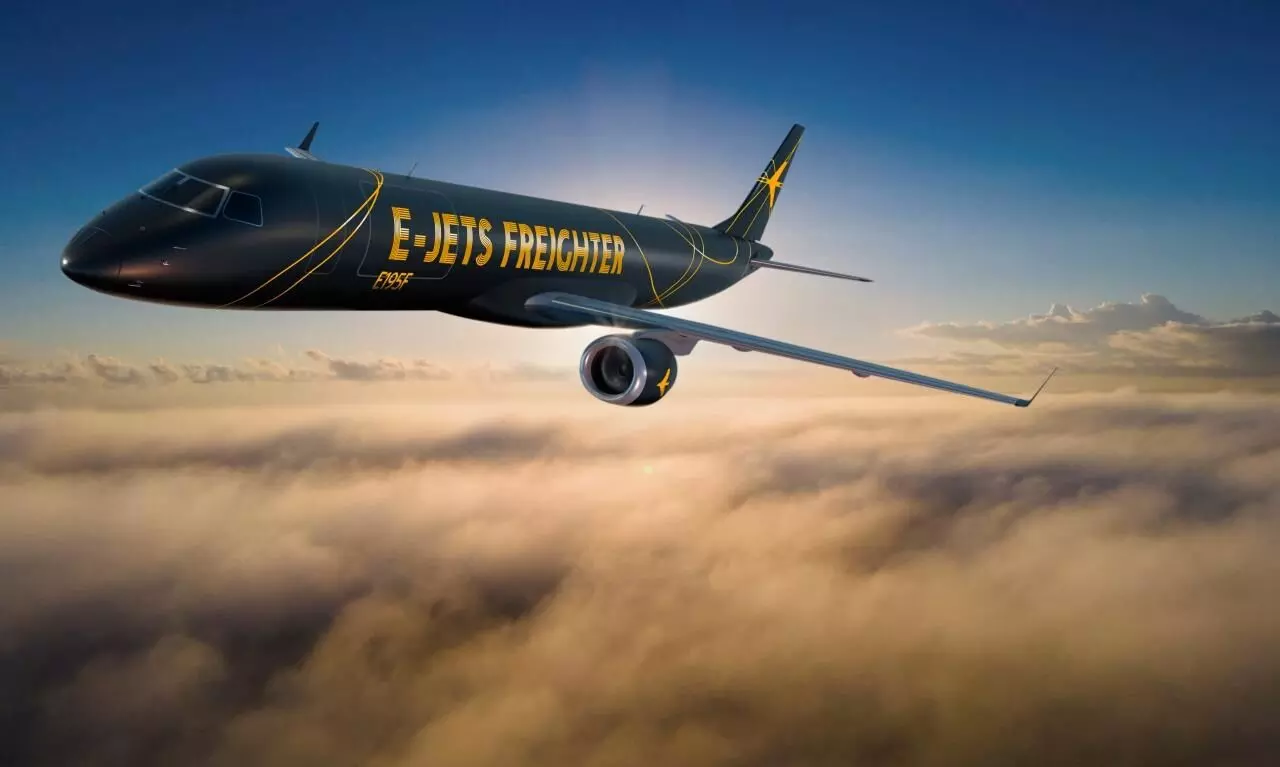 Limerick, Ireland-based Nordic Aviation Capital (NAC) is the launch lessor for the Embraer E-Jet Passenger-to-Freighter (P2F) programme announced in March 2022.
NAC will convert up to 10 of its fleet of E190s and E195s to freighter aircraft, according to an announcement by Embraer.
"The conversions will be completed at Embraer's facilities in Brazil. NAC's first P2F E-Jet is scheduled for delivery in 2024."
Combining under-floor bulk cargo and main deck, the maximum gross structural payload is 13,150kg for the E190F and 14,300kg for the E195F. "The range and payload capacity of the E195F is similar to the B737-300SF (nearly 2,500 nm) yet the E195F burns less fuel, generates fewer emissions, and has lower maintenance and cash operating costs."
Jonathan McDonald, Manager of classic and cargo aircraft, IBA, an aviation consultancy, says: "We welcome Embraer's venture into the P2F market. Not only should this help place used Embraer 190s/195s but it should also help fill quite a substantial capacity chasm between the ATR72F/Q400F and Boeing 737 Classics. Clearly, there are routes out there which may be a bit of a stretch for turboprops but don't quite justify use of a Boeing 737 or other narrowbodies. That's where the E190F and 195F fit in."

Nordic Aviation Capital's portfolio consists of 469 in-service aircraft as of May 10, 2002 (including active, parked, and stored aircraft), according to commercial aircraft fleet data from IBA Insight. "Embraer E-Jet series aircraft make up around 31 percent of the total fleet with 71 percent of those being variants of the Embraer E190 (including the E190 AR, LR, SR and STD types)."
Nordic Aviation Capital owns 105 E190 series aircraft, making it the most prolific owner of E190 aircraft globally (excluding the Embraer 190E2 series aircraft). This is almost twice the number of aircraft belonging to Dublin, Ireland-based AerCap, the second largest owner of the type.