Noida Airport banking on multi-modal cargo hub for growth
Noida Airport selected Air India SATS to develop a multi-modal cargo hub with an integrated warehousing & logistics zone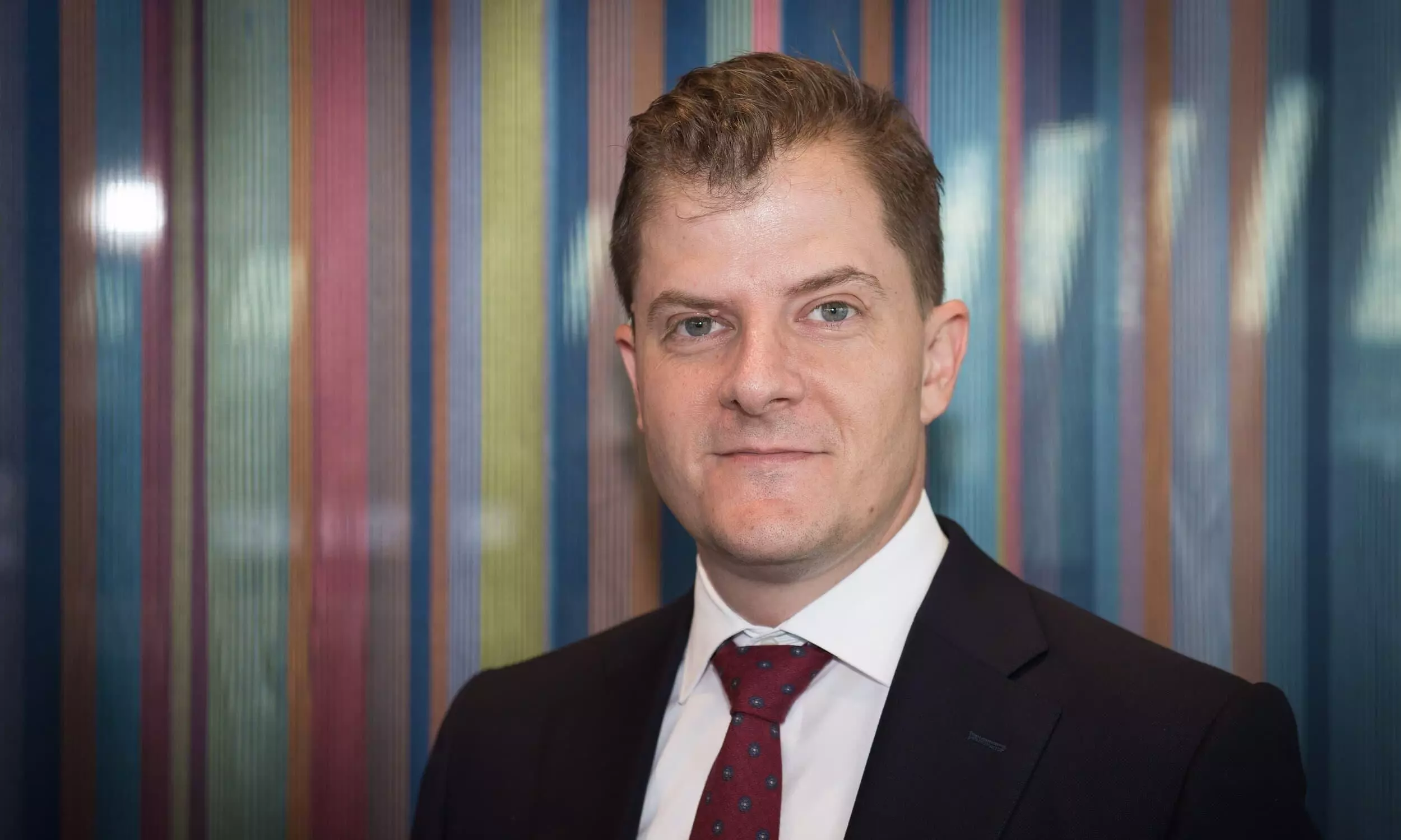 Noida International Airport (NIA), an upcoming international airport, is being constructed near Jewar in Uttar Pradesh, India, which will serve the National Capital Region. The airport is being developed by Yamuna International Airport (YIAPL), a 100 percent subsidiary of Zurich Airport International in close partnership with the Government of Uttar Pradesh and the Government of India.
Earlier this year, Noida Airport selected Air India SATS to develop a multi-modal cargo hub. The hub will comprise an integrated cargo terminal combined with an integrated warehousing and logistics zone. The logistics zone will offer a transhipment centre as well as a warehouse zone for freight forwarders and integrators.
So, what are the future cargo plans? Challenges? Outlook? Christoph Schnellmann, CEO, Noida International Airport, in an e-mail interaction, says cargo operations are being looked at very holistically to ensure state-of-the-art processes from Day 1. Edited excerpts:
How important will cargo operations be for Noida Airport given its proximity to industrial hubs?
Cargo has been an integral part from the very beginning at Noida International Airport. We have awarded the concession for developing a multi-modal cargo hub (MMCH) to Air India SATS to create differentiated offerings, build a thriving ecosystem of products and services, and transform the air cargo industry in the catchment area of the Noida International Airport.
Spanning across over 80 acres of land, the upcoming MMCH will provide quick intermodal connectivity. The cargo and logistics infrastructure and ecosystem will cater to a differentiated catchment and several upcoming industrial clusters in NCR and Uttar Pradesh, creating a cargo gateway for Northern India.
Will Noida Airport focus on any particular commodity?
Noida International Airport is strategically located in the National Capital Region (NCR) of India, which is already home to a number of industrial hubs, logistics hubs and manufacturing units. The airport will offer a wide range of cargo handling services including domestic and international shipments, express cargo and transshipment. There are other various industrial hubs, logistics hubs and manufacturing units being set up in and around the catchment of the Airport.
Noida Airport will offer services to handle and process domestic - inbound & outbound, international – general, perishables, valuables, vulnerable and dangerous goods shipments. Besides this, NIA will also offer dedicated cargo infrastructure and handling services for international express cargo and transshipment services for domestic to international, international to domestic, and international to international transshipment movements.
Will e-commerce be the volume driver for Noida Airport? What's your view?
The pandemic has accelerated change in the way that e-commerce and air cargo are changing to accommodate new consumer and market expectations. The way we handle logistics has been revolutionised by e-commerce. Operating models had to change to speed up transportation because consumers and online retailers want quick deliveries. E-commerce shipments made up almost 15 percent of the volume of the air freight industry, according to an estimate by International Air Transport Association (IATA) made just before the pandemic began. Since the pandemic's start, this figure has increased dramatically.
The multi-modal cargo hub at NIA will integrate a digital solution to simplify the documentation flow and end-to-end live tracking of shipments at the airport through the E-Freight system which is an international standard for paperless clearance and support of air cargo transportation, recommended by IATA. With an integrated warehouse logistics zone at Noida International Airport, e-commerce and other freight forwarders will have more room to grow.
NIA will have just-in-time processes, E-Freight system (paperless trade), integrated cargo terminal and logistics park for faster movement of goods, digital integration with stakeholders to provide real-time visibility, improved minimum connection time (MCT), reduced turn around time (TAT) for aircraft & trucks, dedicated access road for truck movement which would mean no traffic restrictions, and ample space for expansion of cargo facilities to support increased demand. This will enable more efficient cargo and e-commerce operations in and around the airport.
How is Noida Airport planning to use technology to help streamline operations and boost efficiency in cargo operations?
We intend to build "smart & connected" cargo facilities using IoT, AI, and ML to help strengthen operations and boost efficiency. Lidar-based technologies for measuring cargo shipments and non-intrusive vision-based technologies for tracking and counting packages are some of the technologies we intend to use at our MMCH.
Additionally, Air India SATS will introduce SATS Tracer, an intuitive web-based platform that offers real-time tracking services for special shipments as well as their Cargo App, which offers mobile device access to flight information, shipment location, delivery order status, etc., digitising and integrating the air cargo supply chain.
Air India SATS will also implement its Pharma Tag system for end-to-end temperature tracking of critical pharmaceutical goods from shipper's warehouse to the aircraft after the cool port is established at MMCH.
At the multimodal cargo hub, NIA will have a number of modern and effective facilities such as:
*Airside with a dedicated freighter apron and transhipment centre
*A trucking centre, in each case, is supported with an overlapping layer of technology and process excellence to provide best-in-class facilities, infrastructure, and processes
*Bonded and general warehouse zone for freight forwarders, integrators, and supporting built-up units; and
*Logistics hub to support road-to-road, road-to-air and air-to-road movement.
Overall, the infrastructure at Noida International Airport's MMCH is focused on efficiency, scalability, seamless process flows as well as common digital infrastructure and systems.
Sustainability - how is Noida Airport viewing it? How will it be reflected in cargo operations?
NIA will be a leading greenfield airport with an ambitious zero-emission philosophy. The airport planning, construction, operation, and further development will be undertaken while minimising the environmental impact of airport operations. To realise this goal, there are plans to implement technologies and processes like zero-emission fuels & electricity, waste & waste-water management and environmental management systems.
Sustainability has been an important consideration for airport design from the outset. In fact, sustainability and environmental impact were some of the key criteria based on which we selected the airport planning and design teams. We were convinced about their sustainability concept for terminal design. In the terminal, passive measures such as the use of natural lighting, natural ventilation, and glare protection will help improve airport user experience and reduce the CO2 footprint and energy costs. We will also develop PV for solar production which will reduce CO2 footprint and lower energy costs in the long run. We would like NIA to be a role model for sustainable infrastructure and operations in the country.
To ensure sustainability in cargo-related operations, NIA will have provisions for paperless trade, waste management, just-in-time processes, and integration between integrated cargo terminal and integrated warehousing and logistics zone to fast-track cargo movement and reduce waste.
Govt has set a target of 10 million tonnes of cargo by 2030. Doable? Challenges?
The Indian air cargo industry is making significant strides toward its ambitious target of handling 10 million metric tonnes of cargo by 2030. There have been notable improvements in various aspects that contribute to the industry's efficiency and growth such as the expansion of airport infrastructure, the introduction of new technologies, and the development of new trade routes. However, the progress toward the 10-million tonne target will depend on several factors including economic conditions, trade policies and global market dynamics. The industry's growth rate and its ability to meet the government's vision may vary over time. It is also important to note that less than two percent of the cargo in India travels by air. Trucking is still the preferred mode of transport domestically given the cost benefits. Thus, there is a massive opportunity for air cargo to grow in a market like India.
The government has taken several steps to promote the growth of the air cargo industry such as providing subsidies for airport development and infrastructure and simplifying customs clearance procedures. These measures have helped to create a more favourable environment for the industry and have contributed to the recent growth in air cargo traffic.
Rather than focusing on challenges, our focus is on outlining the necessary steps to achieve this target. These steps include considering factors like infrastructure development, streamlining regulatory procedures, simplifying customs clearance processes, and enhancing air connectivity within the country and with major global hubs. It is equally crucial to cultivate a skilled workforce capable of managing modern technologies and advanced cargo-handling techniques. Additionally, collaborative public-private partnerships can play a vital role in mobilising investments, sharing expertise, and leveraging synergies to attain the desired targets in the cargo industry.
Circling back to workforce - will the lack of skilled workforce hamper operations? Your view on trained manpower.
We do believe that the air cargo sector needs skilled workers that are knowledgeable about a variety of topics including equipment use, logistics management, cargo handling, and customs processes. Airport cargo operations are in fact complex and require a workforce with a wide range of skills to operate safely and efficiently. To help young people start careers in cargo/logistics, the government is encouraging skill development academies and vocational training centres to provide hands-on training. Trained manpower is indeed essential for safe and efficient cargo operations that can identify and mitigate safety hazards, respond to emergencies, and provide efficient services across all stakeholders.