National adds Boeing 747-400F to fleet
National offers cargo capacity with daily service options to over 200 airports & operates 8 x B747-400 freighters.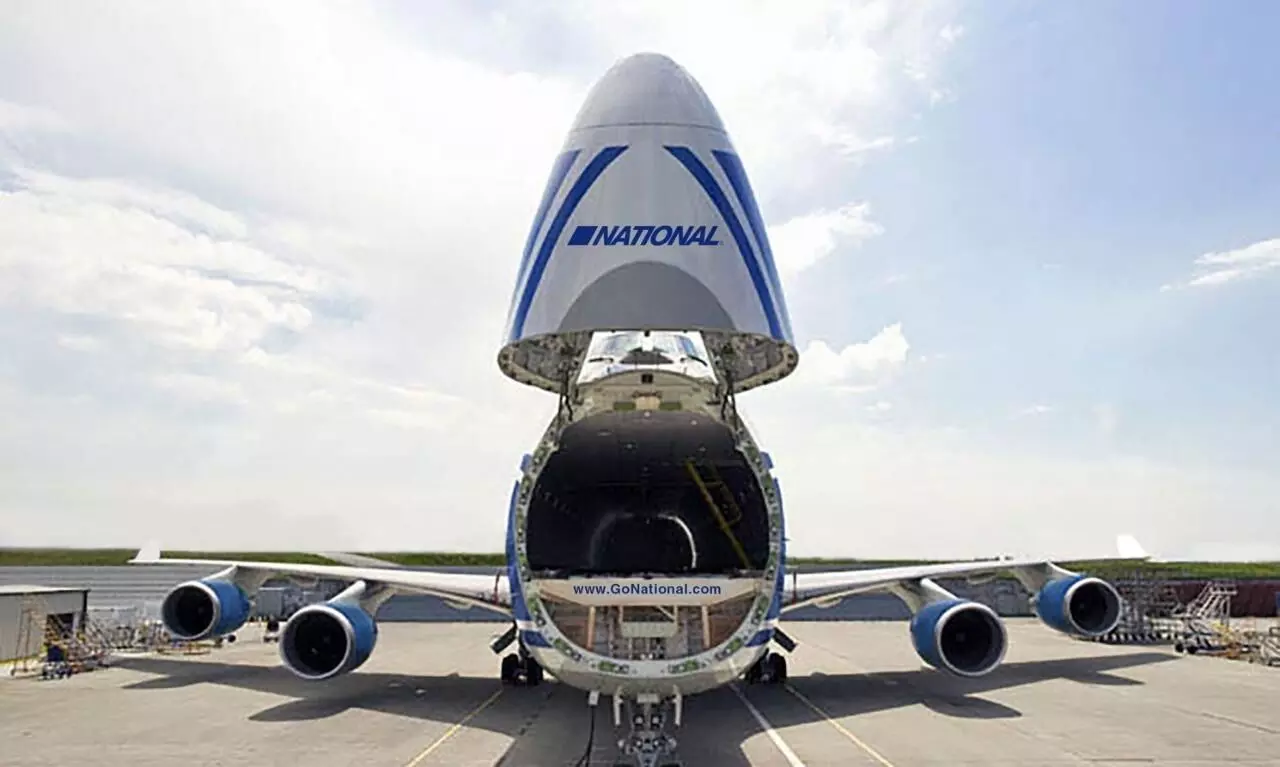 US-based National Airlines has added a Boeing 747-400F variant - the 8th B747-400 freighter - to its fleet. With the latest fleet addition, National now has two 747 freighters with nose loading capability.
"This addition is a fuel-efficient freighter under registration N537CA (MSN 33749)," says a LinkedIn post.
Featuring a nose door and a large side door, National says it is the best option to transport long and heavy cargo around the globe. "As the most preferred cargo aircraft, this freighter holds a maximum gross payload of up to 124 metric tonnes (124,000kgs). The induction is part of National Airlines' current global fleet and network expansion approach to meet the massive demand to move huge shipments."
Christopher Alf, Chairman, National Air Cargo Holdings, says: "National further endorses our fleet modernisation plans through the addition of an 8th B747-400 freighter to offer robust cargo transportation opportunities to our customers. We believe that modernising and expanding National's freighter fleet will enhance our service offerings and innovative capacity options."
National Airlines offers on-demand cargo capacity with daily service options to over 200 airports in its global network, and operates 8 x B747-400 freighters out of which 6 are B747-400BCF (Boeing Converted Freighter), 1 x B747-400ERF (Extended Range Freighter) and 1 x B747-400F.
National also operates two passenger aircraft - 1 x A330-200 and 1 x B757-200.