Natilus partners with Janicki for design, fabrication
Natilus' N3.8T is scheduled to fly in 2024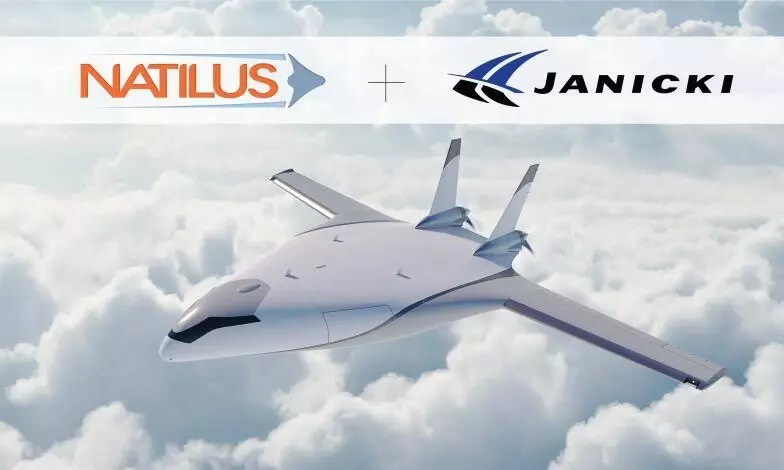 Natilus, a U.S. corporation producing the world's first autonomous aircraft for freight transport, has partnered with Janicki for composite part design and fabrication.
"Through Natilus' design and development of a mostly composite, blended-wing body, autonomous aircraft, the company will provide customers with double the cargo volume for each trip while simultaneously reducing up to 60 percent of today's cargo transport cost. On top of the customer benefits, the technology and unique shape of the blended wing body also thrusts aerospace toward a greener future with a 50 percent reduced carbon footprint per vehicle, and a clear path to zero emissions with hydrogen. Natilus' N3.8T is scheduled to fly in 2024," says an official release.
Aleksey Matyushev, CEO, Natilus says: "We selected Janicki because they are a family-owned and operated company, founded and run by engineers with the highest qualifications and experience in designing large-scale, high-precision prototypes, tools and production parts."
John Janicki, president, Janicki adds: "Janicki is pleased to partner with Natilus on the 3.8T prototype. Autonomous aircraft are the future of the air freight industry, and we are very excited to be working on this leading-edge project."
The Natilus family of cargo aircraft includes:
*3.8 tonne payload short-haul feeder UAV
*60 tonne payload medium/long range UAV
*100 tonne payload long-range UAV