Modair launches tech-enabled air logistics company
It aims to offer daily scheduled services linking many Indian cities to the main Indian cities.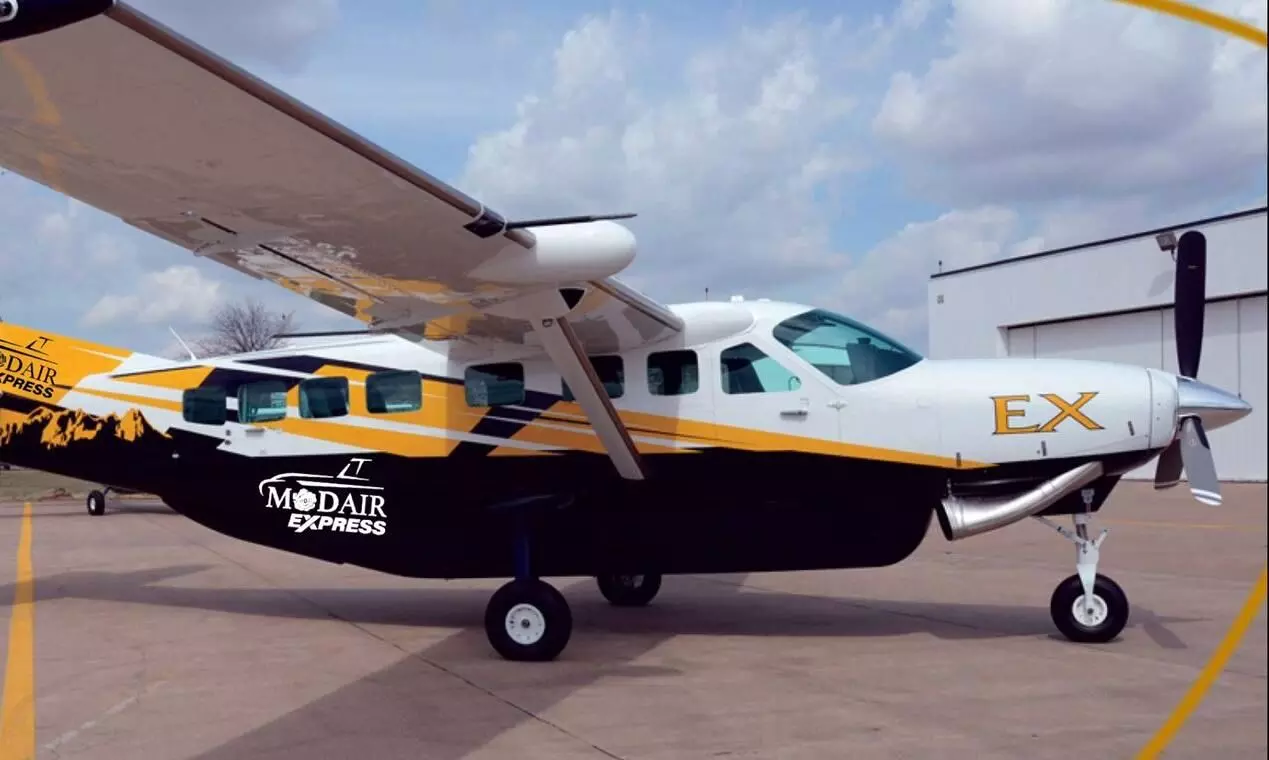 January 24, 2022: Enthused by the surging demand for airborne shipping, ModAir Aviation IFSC (Modair) is rapidly adding aircraft to its fleet with the aim to expand its air cargo business. Moving ahead at a great pace Modair has launched India's first tech-enabled air logistics company 'Modair Express'.
Modair Express will be enhancing the cargo experience by offering large varieties of products covering the customers' needs throughout India. "Modair Express is committed to satisfying requested demands by offering the best solutions mainly for cargo operation between Tier 1 to Tier 2 & Tier 3 cities," reads the release.

It aims to offer daily scheduled services linking many Indian cities to the main Indian cities. Thanks to its special small freighter aircraft, Modair Express offers flexibility in loading cargo, medicines, time-sensitive and any other type of cargo that requires special handling or care.

Atul Jain, chairman, Modair said, "With plans to emerge as an air cargo behemoth, we aim to connect all the remote locations with Modair Express. The country's air cargo business is poised to take off in a big way with the fast-emerging need of transporting imported goods and medical equipment from one region to another as quickly as possible. In particular, the growth of 'value buying' segment is quite encouraging for the air cargo segment. However, the segment faces a huge shortage of dependable services providers. Modair is committed to drive the businesses of its clients several notches higher with a modern, innovative fleet in service and on order. Modair Express experts are ready to take on the challenge to your utmost satisfaction by using our air bridge linking Indian cities, simply because "we cargo India" "

Committed to introducing a wide bouquet of offerings, Modair Express will expand its wings to every corner of the globe in the times to come. Already with one of the largest fleets of aircraft, Modair Express offers the widest array of solutions to meet customers' needs. Under the astute leadership of the passionate aviator Atul Jain, CMD, Modair together with the experienced aviator Varun Mittal, CEO, Modair, the company aims to bring about a sea change in the way air cargo business is being done in the country.

Modair Express will build a strong network ensuring efficient E-commerce services on a single day and maximum connectivity for the export hubs and sub hubs by serving them. Amid the pickup in demand for both consumer and industrial freight as the economic activities have turned buoyant in the post-pandemic world, the logistics companies are turning to air freighters. Cashing in on the opportunity Modair Express is targeting even the remotest locations of India including the Seven Sisters States in North East. Modair Express is going to be the unique cargo airline company that will efficiently link North East India to the main cities of the country within a few hours.