MNG Airlines converts second A330-300 P2F in Germany
MNG Airlines has a considerable portion of the Turkish air freight business with its fleet of 9 wide-body aircraft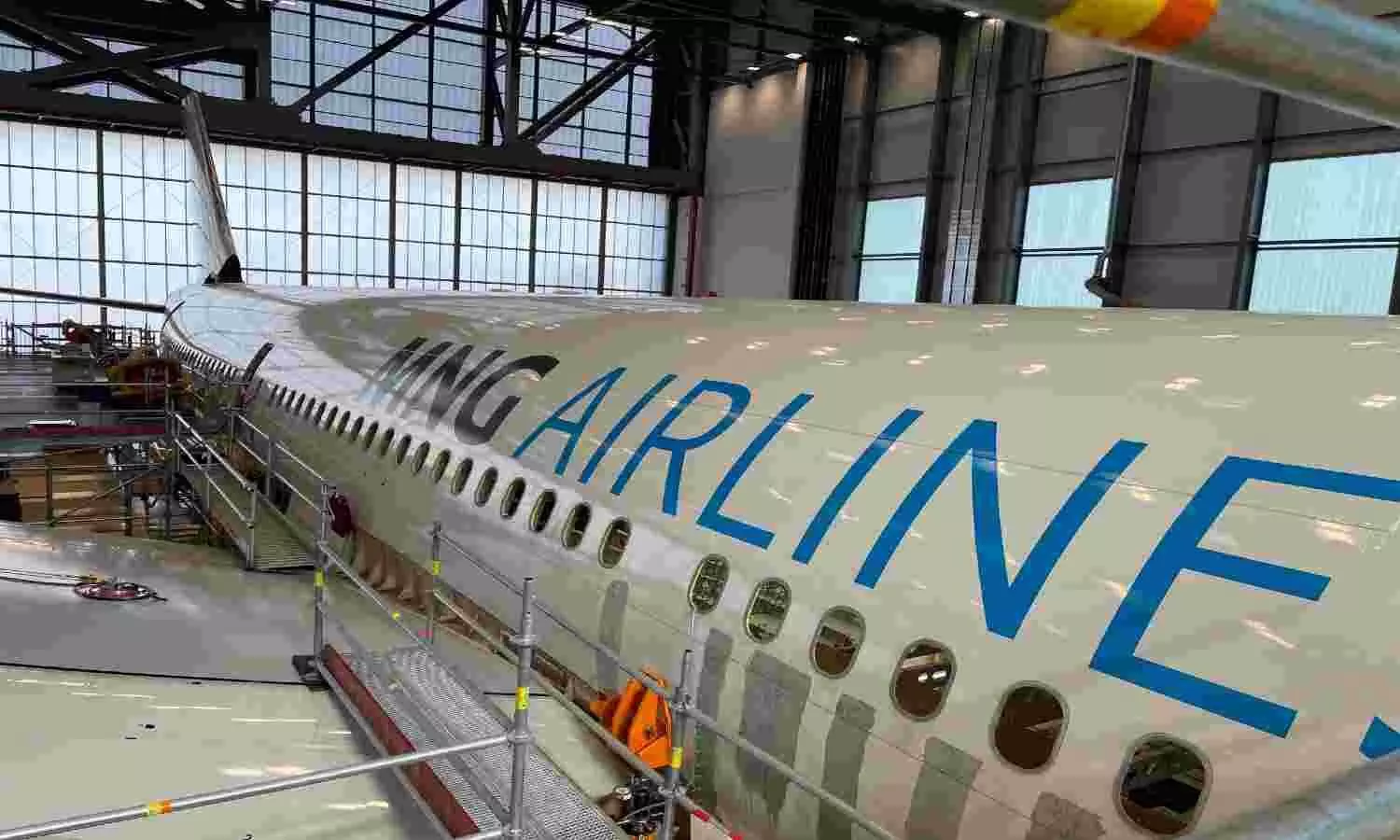 MNG Airlines, which holds a significant portion of Turkey's air freight market, increased its fleet modernization efforts last year. They invested in buying and upgrading two A330-300 aircraft to improve payload capacity and minimise the company's carbon impact.
MNG Airlines introduced Turkey's first passenger-to-freighter (P2F) aircraft, the A330-300P2F, to its fleet last year. The second A330-300 aircraft was positioned in Germany for conversion in February.
MNG Airlines, which was founded 25 years ago, has a considerable portion of the Turkish air freight business with its fleet of 9 wide-body aircraft. In addition to its scheduled flight network, MNG Airlines distinguishes itself in the air cargo business by providing tailor-made services such as flight, cargo and ground handling, and warehouse services. They believe on continuous improvement to fulfil the needs of various clients. With its expertise, MNG Airlines now seeks to emphasise Turkey in the air freight industry and extend its service and route network.
Sedat Özkazanç, General Manager, MNG Airlines, said, "As MNG Airlines, we increase our loading capacity on a "kg" basis every year with a focus on customer satisfaction and flight safety. I am proud on behalf of our country to be the first company in Turkey to invest in conversion project which will reduce our carbon footprint. I believe this number will increase every year with the expansion of our flight network and new aircraft joining our fleet. We are working on transformation plans for 2024 and beyond with our expanding flight network and growing cargo capacity."
MNG Airlines was the first Turkish firm to engage in the acquisition and conversion of an A330 cargo in December 2020. The A330-300P2F aircraft has a larger structural and volumetric capacity than previous generations, with a cargo capacity of 61 tonnes, and A330s are renowned to have a lower carbon footprint.

After seven months of conversion, Turkey's first converted A330-300P2F departed Elbe Flugzeugwerke GmbH (EFW) Dresden plant on November 17th, 2021 and entered the MNG Airlines fleet as TC-MCM. Since then, it has flown countless times and effectively transported loads of cargo. The second A330-300, TC-MCN, was transported to Dresden, Germany, for another modification.
The conversion process is divided into five major stages. The passenger cabin is totally removed, the fuselage and floor structure are reinforced, the passenger doors and windows are plugged, a new wide cargo door is fitted, and all remaining systems are reconfigured to accommodate the new layout. Finally, all systems are subjected to extensive testing.