Menzies introduces first cargo robot Mimi at Heathrow
Mimi tracks goods at every stage of the warehouse process, enhancing inventory management and slot utilisation.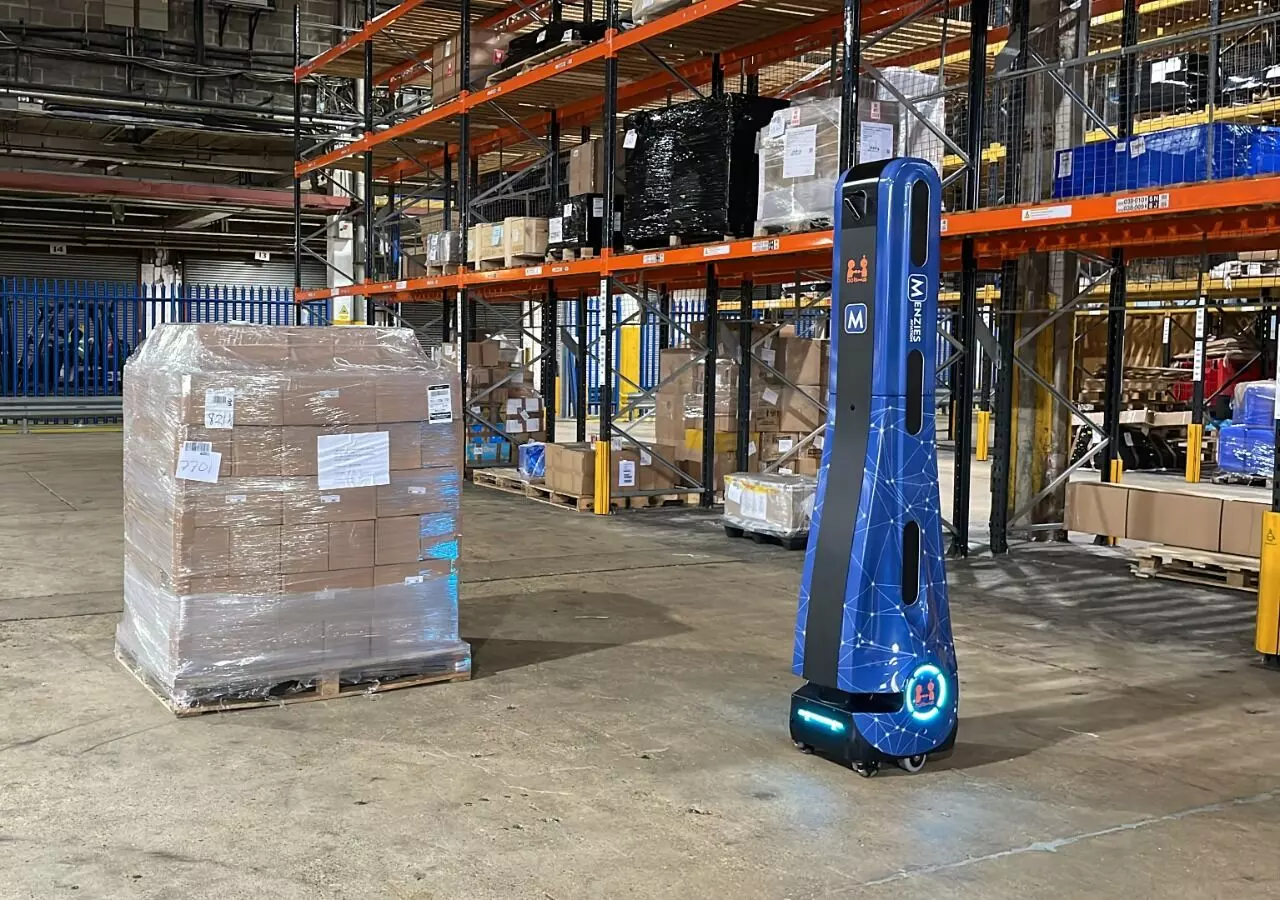 Menzies Aviation,the global aviation logistics specialist, is holding a technology showcase with tech powerhouses and next generation logistic startups to find new solutions to enhance its cargo operations – from efficiency to sustainability- at the Heathrow airport on March 1, 2022.

Microsoft, Ricoh and Vodafone are among 14 suppliers set to pitch and demonstrate their systems to Menzies executives including Mervyn Walker, Chief Operating Officer and Mark Reid, Chief Information Officer, according to an official statement.
Earlier in the day, Menzies had introduced Mimi, their first robot recruit for the air cargo team at the Heathrow airport.
"A full spectrum of solutions will be presented for different aspects of operations from truck management and security scanning to employee wellbeing and training. Also presenting at the one-day event on March 1 are Speedcargo, Descartes Systems Group, Forward Momentum, i6 Group, KCL, Meraki, OnAssett Intelligence Inc, WePlan, HIK Vision and BotsAndUs."
The event, co-ordinated by Rory Fidler, Vice President – Cargo Technology, Menzies, is the first initiative of its kind for Menzies as it looks to invest in innovative solutions to improve operational efficiencies, enhance workplaces for employees and support Menzies' goal of becoming carbon neutral by 2033, its 200th anniversary.
"We are very excited to be hosting this showcase at our innovation space at Heathrow Airport, which will shine a spotlight on the latest cargo technologies," says Robert Fordree, Executive Vice President – World Cargo Services, Menzies Aviation. "This initiative is designed to ensure Menzies remains at the forefront of the cargo industry. Digital capabilities are becoming increasingly critical for an industry with a need for speed as cargo volumes continue to rise. The showcase is the perfect opportunity to identify solutions that have the potential to transform our global network of cargo handling operations. We're looking forward to the presentations and thank all of the participants for their involvement."
The cargo facility at Heathrow Airport serves as an innovation space, which aims to foster a creative environment for the development of new technology to be rolled out across its global network. A number of solutions are being put in place including Mimi. Developed by BotsAndUs, the autonomous robot tracks goods at every stage of the warehouse process, enhancing inventory management and slot utilisation.