Menzies expands LOT Polish Airlines deal across Europe, N. America
New five-year contract covers 12 airports across the airline's global network including key hubs at Chicago and Budapest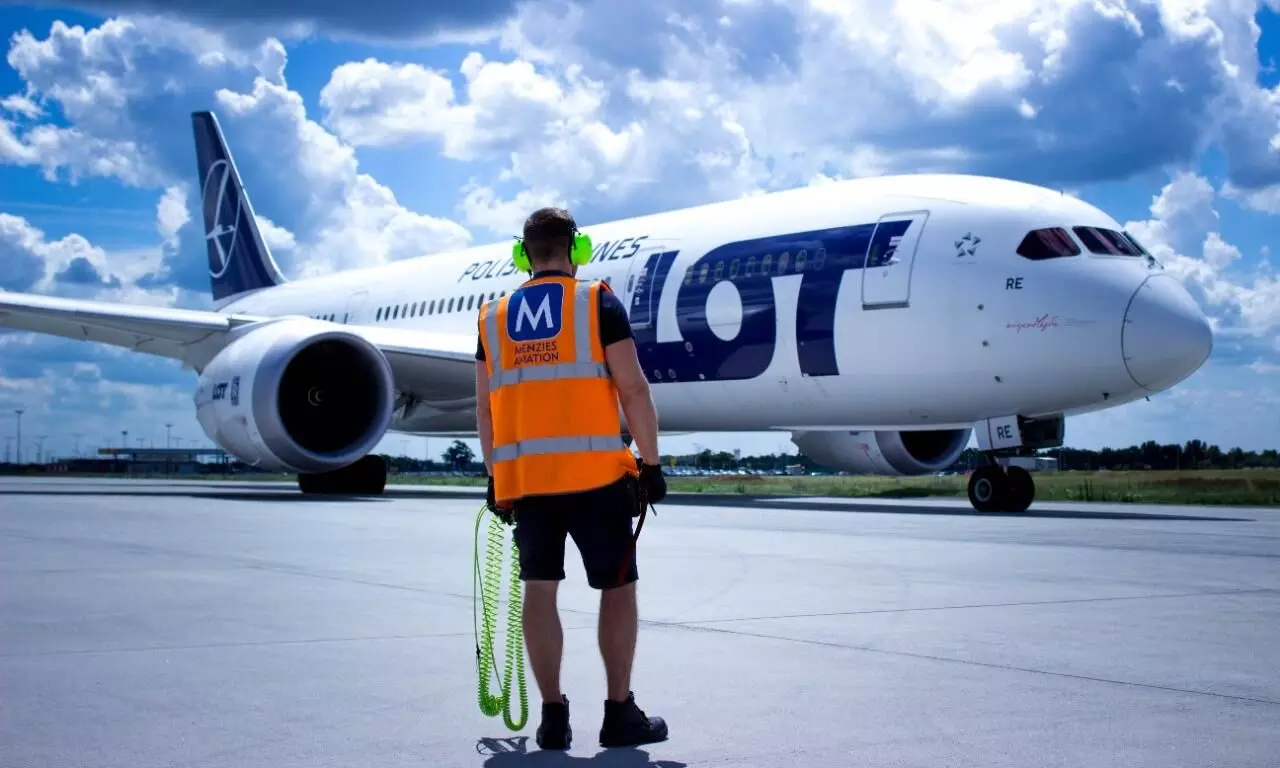 Menzies Aviation, the global aviation logistics specialist, has doubled the number of airports where it supports LOT Polish Airlines with ground and air cargo services.
The new five-year contract covers 12 airports across the airline's global network including key hubs at Chicago and Budapest, according to an official statement from Menzies.
New airports where Menzies will start supporting LOT include Los Angeles International Airport, Toronto Pearson International Airport, Iasi International Airport, Oslo Airport and Bucharest Henri Coandă International Airport.
Passenger and ramp services will be provided at all new stations along with air cargo services starting at Toronto Pearson International Airport.
Contract renewals for passenger, ramp and cargo services have also been agreed at Václav Havel Airport Prague, Budapest Airport and Avram Iancu Cluj International Airport with the continuation of ramp and passenger services at Nice Côte d'Azur Airport, ramp handling at O'Hare International Airport and de-icing, passenger and ramp services at London Heathrow.
In addition, Menzies will start providing passenger services at O'Hare International Airport.
"We are thrilled to be growing our relationship with LOT Polish Airlines at 12 airports across Europe and North America," says Miguel Gomez, Executive Vice President Europe, Menzies Aviation. "The extension of our partnership through the GTA demonstrates Menzies' trusted reputation as ground handler of choice for the airline at these locations and we look forward to further strengthening our partnership over the years to come."
Maciej Wilk, Chief Operating Officer, LOT Polish Airlines, added: "We are very happy to open a new chapter of our relationship with Menzies, which is a world class aviation services company. It required a lot of effort on both sides to break the daily routine and look beyond simple contractual obligations. I am very proud of what we have achieved and look forward to further developing the relationship."
Menzies to be acquired by Agility, retain name
The boards of Kuwait-based Agility Public Warehousing Company (Agility) and GIL International Holdings V Limited (Bidco), one of its wholly-owned subsidiaries, and the board of Scotland-based Menzies Aviation reached agreement on the terms of a recommended cash offer to acquire 100 percent of the ordinary shares in Menzies at £6.08/share. The deal values Menzies at approximately £571 million on a fully diluted basis and at approximately £763 million on an enterprise value basis.
The largest deal in aviation services is building out a brand new entity - Menzies and Menzies Aviation. Following completion of the acquisition, it is intended that Menzies and NAS will be combined and managed by a team with representatives drawn from both Menzies and NAS with the current Chief Executive Officer (Philipp Joeinig), Chief Financial Officer (Alvaro Gomez-Reino) and Chief Operating Officer of Menzies in these roles in the combined group. Hassan El-Houry, current CEO, National Aviation Services (NAS), a subsidiary of Agility, is expected to assume the role of Chairperson of the combined group.