Menzies buys Chile-based Agunsa; deal value not disclosed
Agunsa provides ground handling & cargo services at Santiago de Chile Airport to intl airlines including United & Delta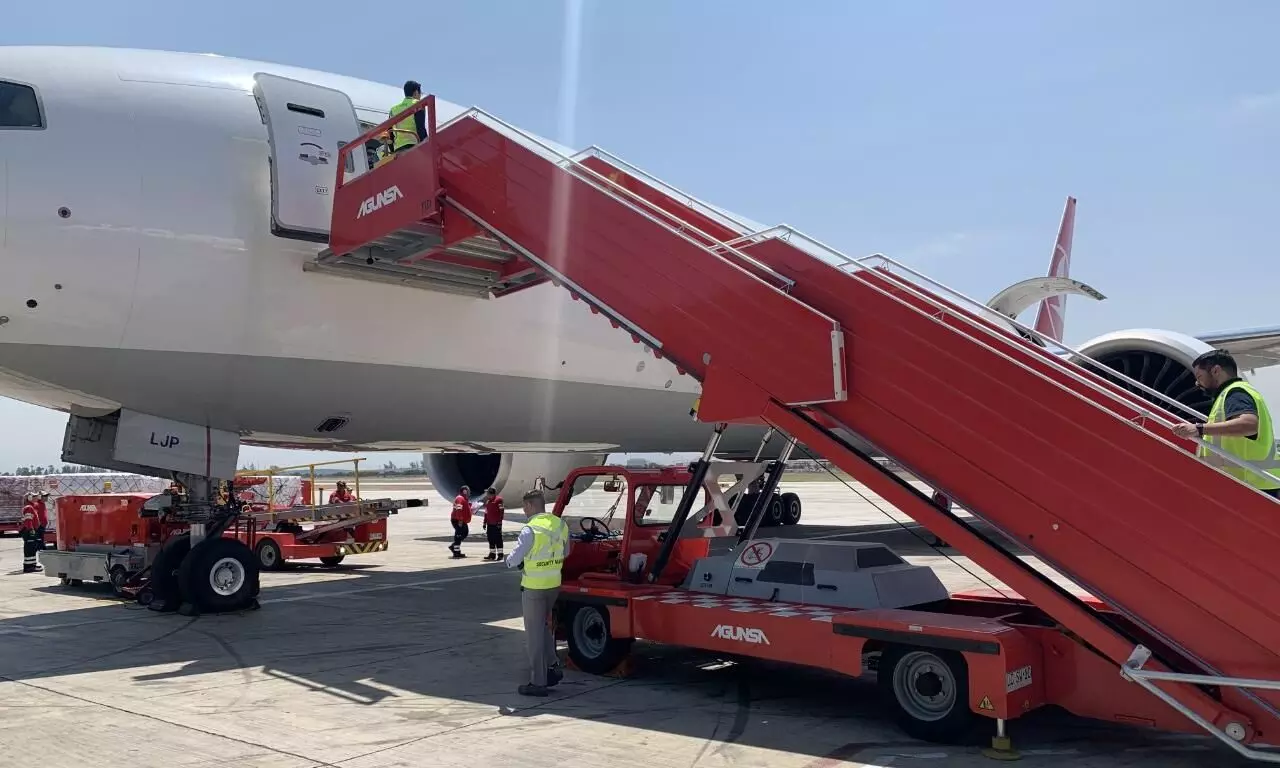 Menzies Aviation today announced the acquisition of a controlling stake in Agunsa Aviation Services, which provides ground and air cargo handling services in Santiago, Chile.
Agunsa Aviation Services is a wholly-owned subsidiary of Agencias Universales SA, a large and diverse Chilean business with a long history in logistics, originally in shipping logistics, and in more recent years in aviation.
Agunsa provides full ground handling and air cargo handling services to several major international airlines at Santiago de Chile Airport (SCL), including United Airlines, Delta Air Lines and Qatar Airways.
It also operates a 110,000 square foot on-airport cargo warehouse with the unique ability at SCL to handle a combination of import cargo, export cargo and courier products.
The Chilean business will complement Menzies' existing operations in five countries in Central and South America including Mexico, Colombia, Costa Rica, El Salvador and Guatemala.
"I am excited to enter our sixth country in Latin America and strengthen relationships with some of our largest global airline partners," says Philipp Joeinig, CEO, Menzies Aviation. "We have found a unique partner in Agencias Universales SA, which has a long and successful history as a leader in logistics in the region and we are looking forward to expanding our business and footprint with our new partner."
Fernando Rodriguez, CEO, Agencias Universales SA added: "We are very pleased to enter this new partnership with Menzies Aviation and work with their team to build a market leading business across Chile and beyond. This deal will help accelerate the growth ambitions of both businesses."
Menzies handled 0.6 million aircraft turns, 1.7 million tonne cargo and fuelled 2.5 million turnarounds in 2021. Menzies has been acquired by Kuwait-based Agility in a £571 million deal through its subsidiaries.
Menzies operates at more than 210 airports in 38 countries with a global team of 27,000 people.
Agunsa is present in more than 20 countries with more than 90 offices and a team of 5,000 employees. In 2021, Agunsa had a consolidated revenue of $600 million, and a consolidated EBITDA of $76 million.