Mammoth and AviaAM sign conversion deal for six 777-300ERMF
Mammoth now has firm orders for 29 777 freighter conversions, as well as another 12 777 freighter conversions in advanced stages of commitment.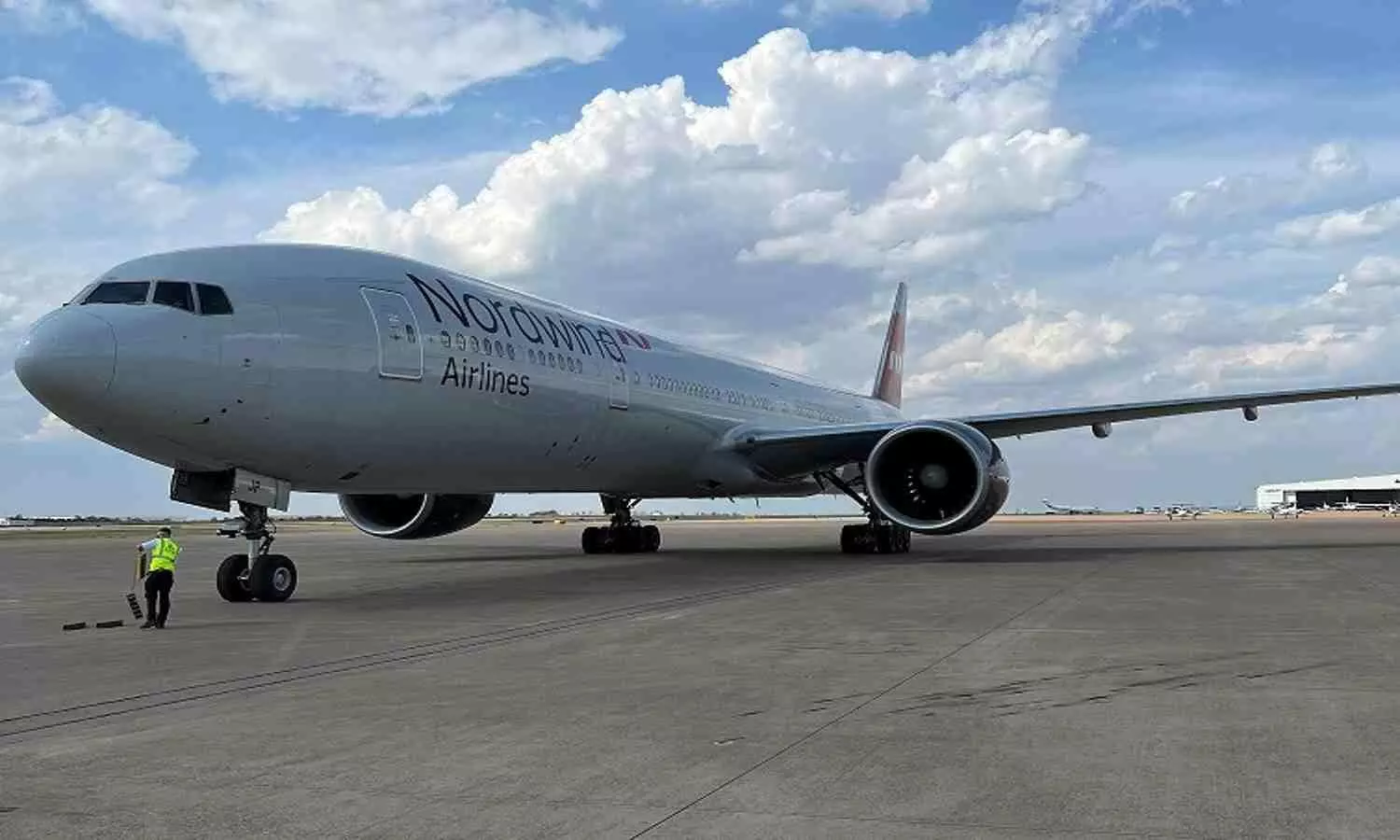 Mammoth Freighters LLC (Mammoth) announced a conversion deal signed by AviaAM Leasing (AviaAM) for six 777-300ERMF freighters, making AviaAM the first customer for its new 777-300ERMF freighter conversion.
With this deal, Mammoth now has firm orders for 29 777 freighter conversions dispersed among several clients, as well as another twelve 777 freighter conversions in advanced stages of commitment.
"We are excited that AviaAM has selected Mammoth and will be the launch customer for the 777-300ERMF," stated Bill Tarpley, Co-CEO Mammoth Freighters. "As AviaAM expands its strategic focus in the cargo sector, the superior widebody operating economics of the Mammoth 777-300ERMF will perfectly compliment their growing fleet of next-generation freighters."
The first and conformity 777-300ER of this order will begin conversion in early 2023 at Aspire MRO's cutting-edge facility at Alliance Airport in Fort Worth, Texas. The aircraft can carry 99.79 tonnes of cargo on transatlantic trips after redelivery and is planned to service EU-USA or China-EU trunk routes.
"We are pleased to begin collaborating with Mammoth, a Boeing Licensee for the Boeing 777-300ER passenger to freighter conversions," commented Tadas Goberis, the Chairman and CEO of AviaAM Leasing. "With a deeply experienced leadership team, state-of-the-art P2F conversion facilities and flexible attitude, I trust that together we will meet the demand for wide-body converted freighters to replace aging ones and accommodate future growth across our group airlines' fleet. Our new partnership exemplifies AviaAM's strategic effort to expand our presence in the air cargo market, further strengthening our position as a reliable and world-class leasing and trading services provider."
"The Mammoth 777-300ERMF is a fuel efficient, high-volume, heaving lifting, long-range freighter that will reliably serve the global air cargo market for decades to come," Bill Wagner, Co-CEO, Mammoth stated. "We are grateful to partner with AviaAM and look forward to supporting their fleet growth initiatives with Mammoth 777-300ERMF freighters."
AviaAM, a family member of Avia Solutions Group (ASG), is a global aviation holding corporation that specialises in customised aircraft lease and selling. AviaAM is making significant investments in numerous freighter types as it pursues its development goals in the air cargo industry, having completed multiple 737-800 passenger-to-freighter aircraft conversions this year.