Maersk launches new US-China air cargo link
Amerijet to operate three newly acquired Boeing 767-300 freighters for Maersk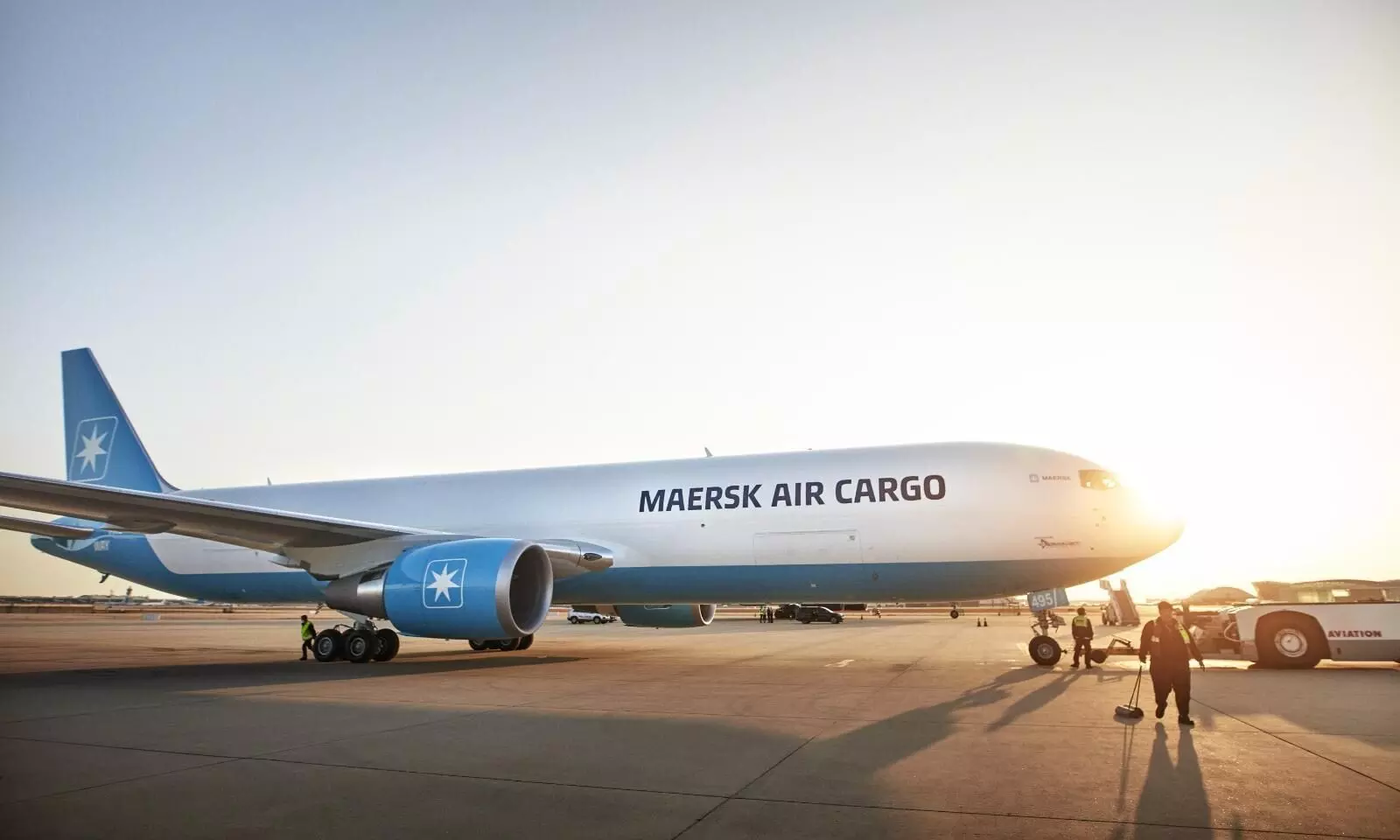 Maersk announced the introduction of two new air freight services with regular flights linking the United States with China.
"Maersk´s new customer-backed air corridor is expected to plug a connectivity gap between the world's two largest markets for ocean customers with solutions for time sensitive and high value cargo via new air services," says an official release.
Michel Pozas Lucic, Global Head of Air, Maersk says: "With the introduction of these new routes, we are further connecting North America and Asia Pacific through regular flights and controlled capacity for our customers. At Maersk, we want to ensure that our customers have the visibility, reliability, and resilience in their supply chains. Air freight continues to be an important asset in our customer´s end-to-end logistics needs."
Maersk will commence with two weekly flights between Greenville-Spartanburg International Airport and Shenyang Taoxian International Airport and with two weekly flights between Chicago Rockford International Airport and Hangzhou Xiaoshan International Airport. Both services will be increased to three weekly flights from May 2023, the release added.
The operation will be done with three newly acquired Boeing 767-300 freighters that have recently been added to the fleet of Maersk Air Cargo, and will be operated by Miami-headquartered cargo airline Amerijet International.
Also Read - Maersk launches Europe-China air freight service

On March 20, Maersk celebrated the inaugural flight of the new service with three weekly scheduled flights between Billund and Hangzhou operated by Maersk Air Cargo.

Maersk recently opened a new Chicago air freight gateway facility to add more supply chain integration opportunities for customers using Chicago O'Hare International and Rockford International.
Maersk also recently launched a new air freight service with regular flights between Greenville-Spartanburg, South Carolina and Incheon, Korea operated by Amerijet.