Maastricht Aachen Airport launches new €35 million runway
An electric plane was first to touch down on airport's upgraded runway during an event focused on future of cargo hub.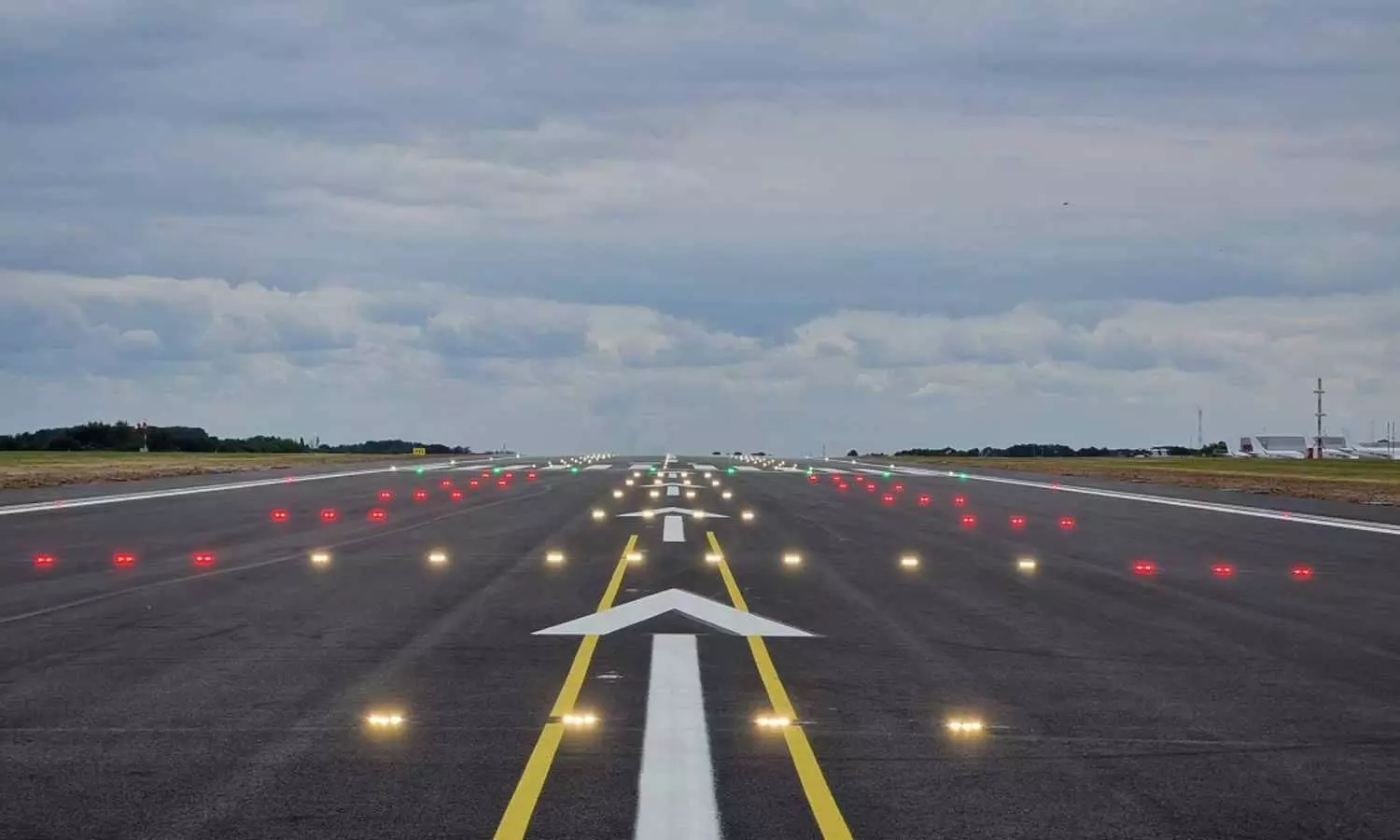 Maastricht Aachen Airport (MST) unveiled its newly renovated runway at a launch event held at the airport on June 30, 2023. The second largest cargo hub in The Netherlands has invested €35.3 million to upgrade the airstrip as part of a plan to extend its operational length to 2,750 meters by January 2025.
The eight-week renovation was part of Maastricht Aachen Airport's overall infrastructure development plan to invest €100 million in the airport over the coming years.
Sustainability was the key theme of the ceremony with an electric plane officially opening the runway after RWTH Aachen University Professor Günther Schuh delivered a speech on the future of sustainable aviation.
"Today, we are celebrating the launch of our newly improved runway and looking back over the hard work that has gone into the planning and execution of this project – but we are also looking forward," said Jos Roeven, Chief Executive Officer, Maastricht Aachen Airport.
"The decision to inaugurate the runway with an electric plane is symbolic of our commitment to ensure the sustainability of this airport for years to come."
Cargo operations have now returned at MST with Turkish Cargo operating five flights a week out of the hub. Royal Jordanian and Emirates SkyCargo have also continued their operations at the airport, both running two flights each week.
The regional airport is gearing up for the summer rush as it opens its doors to passengers – Ryanair will operate 12 flights each week to six destinations, while Corendon will run 18 flights each week to seven destinations.
It comes after Royal Schiphol Group finalised a deal with Limburg province in June to take a 40 percent stake in MST in a bid to future-proof the regional airport through joint investment.