Lufthansa Cargo increases flights to Asia, Africa, Mexico
The Boeing 777 freighter fleet will consist of 17 aircraft with a new freighter entering service before the end of the year.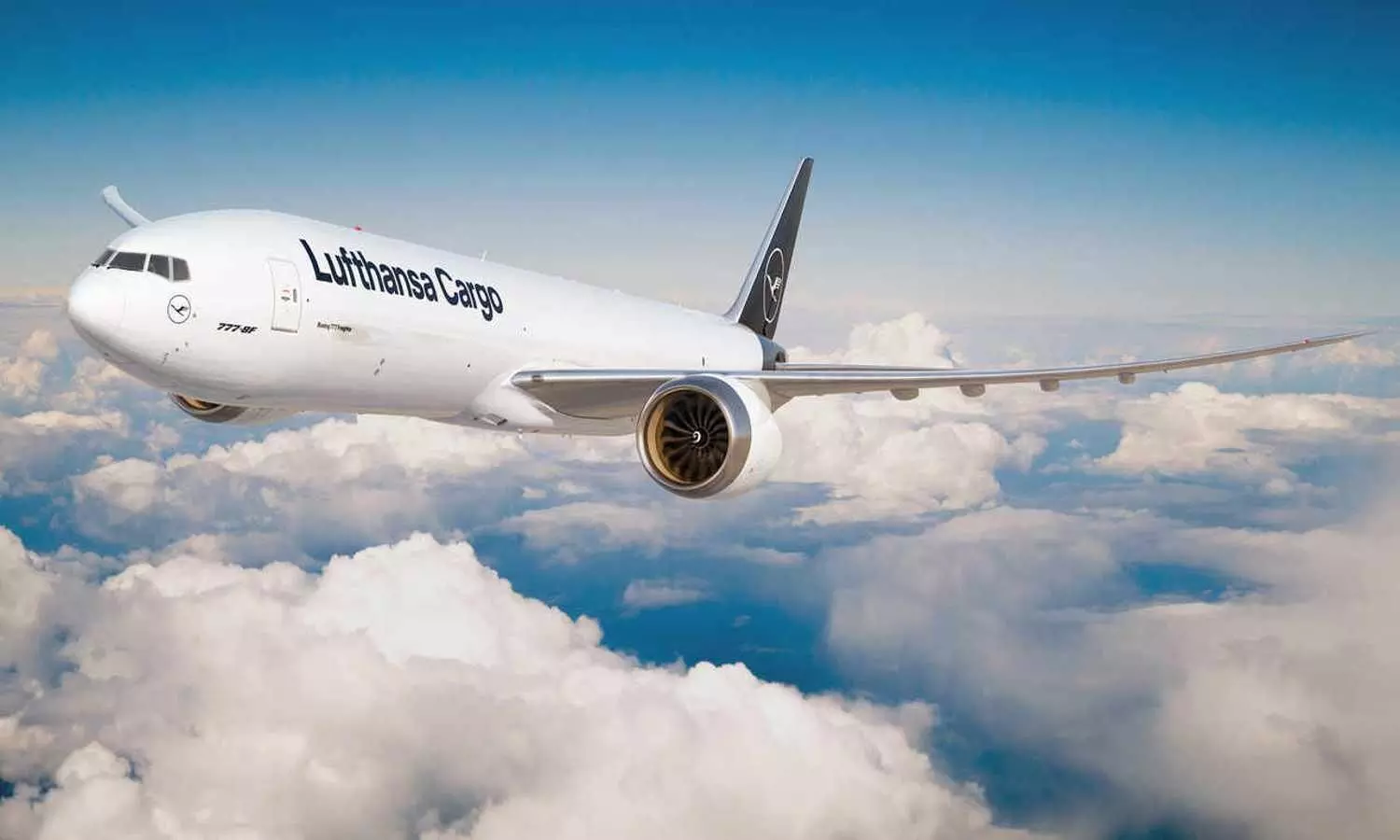 Lufthansa Cargo will boost capacity in the international route network with 83 weekly connections for the 2023/2024 winter flight schedule due to increased frequency to popular destinations as well as the addition of new destinations. In addition, the Boeing 777 cargo fleet will be expanded to 17 aircraft with a new freighter entering service before the end of the year.
"Lufthansa Cargo will operate three weekly B777 freighter services from October to Tel Aviv (TLV) and Cairo (CAI). Towards Asia, the frequency to Hong Kong (HKG) will be increased from six to seven weekly flights via Mumbai (BOM). With the combined connection from Frankfurt via Riyadh (RUH) to Taipei (TPE), Lufthansa Cargo is adding two new freighter destinations to its current flight schedule in November, serving twice a week. Taipei will become a part of the global route network for the first time, while Riyadh has already been served by Lufthansa Cargo until 2020," says the official release.
Ashwin Bhat, CEO, Lufthansa Cargo says: "The market for airfreight is and remains volatile but Asia and Mexico continue to be attractive, economically strong regions for us. The additional capacity of our 17th Boeing 777F in our long-haul fleet offers opportunities to specifically adapt the flight offering to the needs of our customers in these markets."
Due to steady demand, Lufthansa Cargo is also increasing the number of connections to Mexico City (MEX) from six to seven weekly freighter rotations in this year's winter flight schedule.
Lufthansa Cargo is maintaining its proven weekly routings to eight destinations in the U.S. and Canada and six destinations in South America.
The planned entry into service of a fourth Airbus A321 freighter in the course of September will soon result in further expansions in Lufthansa Cargo's short- and medium-haul segment, thus ideally rounding off its global offering, the release added.