Lufthansa Cargo, Avflight upgrading operations at Detroit
Avflight, Lufthansa Cargo's partner in Detroit, will construct a new state-of-the-art cargo warehouse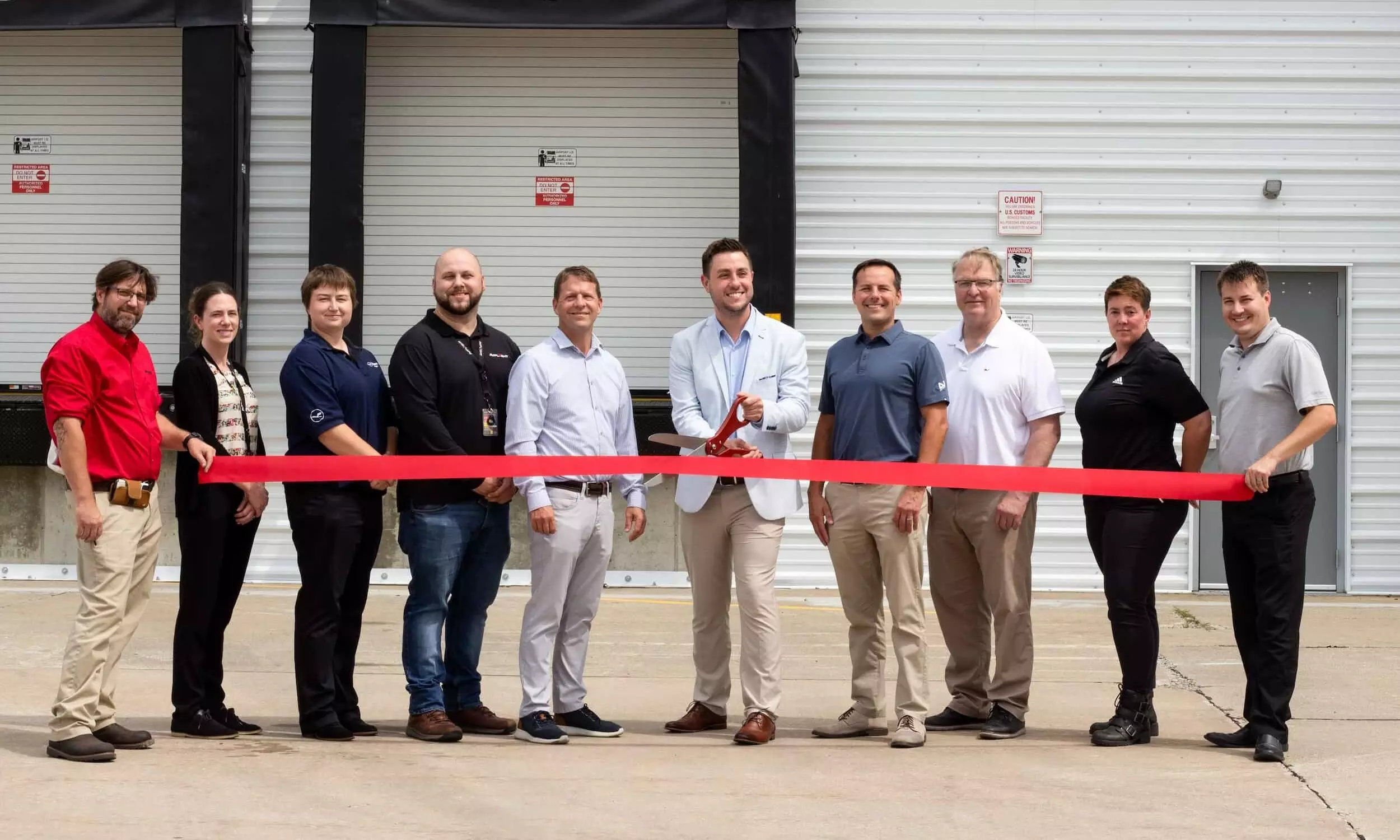 Lufthansa Cargo, together with ground handling agent Avflight, is moving operations onto the apron at Detroit Metropolitan Wayne County Airport (DTW).
"With the recent move in August to an on-airfield cargo warehousing facility, the new location will allow for handling of international air cargo that allows for streamlined operations and shorter distances for loading and unloading aircraft. Lufthansa Cargo will offer customers improved product offerings and reduced handling times while benefiting from efficiency gains in its operation," says a release from Lufthansa Cargo.
During the three-year planning phase for the major project, Lufthansa Cargo identified Avflight as a suitable local partner with ambitions to grow in the cargo business, the release added. "With more than 500 tonnes of cargo handled per year on seven weekly passenger flights, multiple truck connections to Chicago (ORD) and ad-hoc services offered, Detroit is an important location for Lufthansa Cargo in the automotive-driven region of Michigan with potential for expansion."
The relocation of the warehouse in direct proximity to the apron is a project with two phases. "Beginning in August 2023, with Avflight's support, Lufthansa Cargo is operating out of a former aircraft hangar that was converted into a temporary cargo warehouse. The more direct location allows for shorter handling times and offers opportunities to meet the requirements of special cargo shipments such as animals, valuable cargo and dangerous goods shipments even more comprehensively.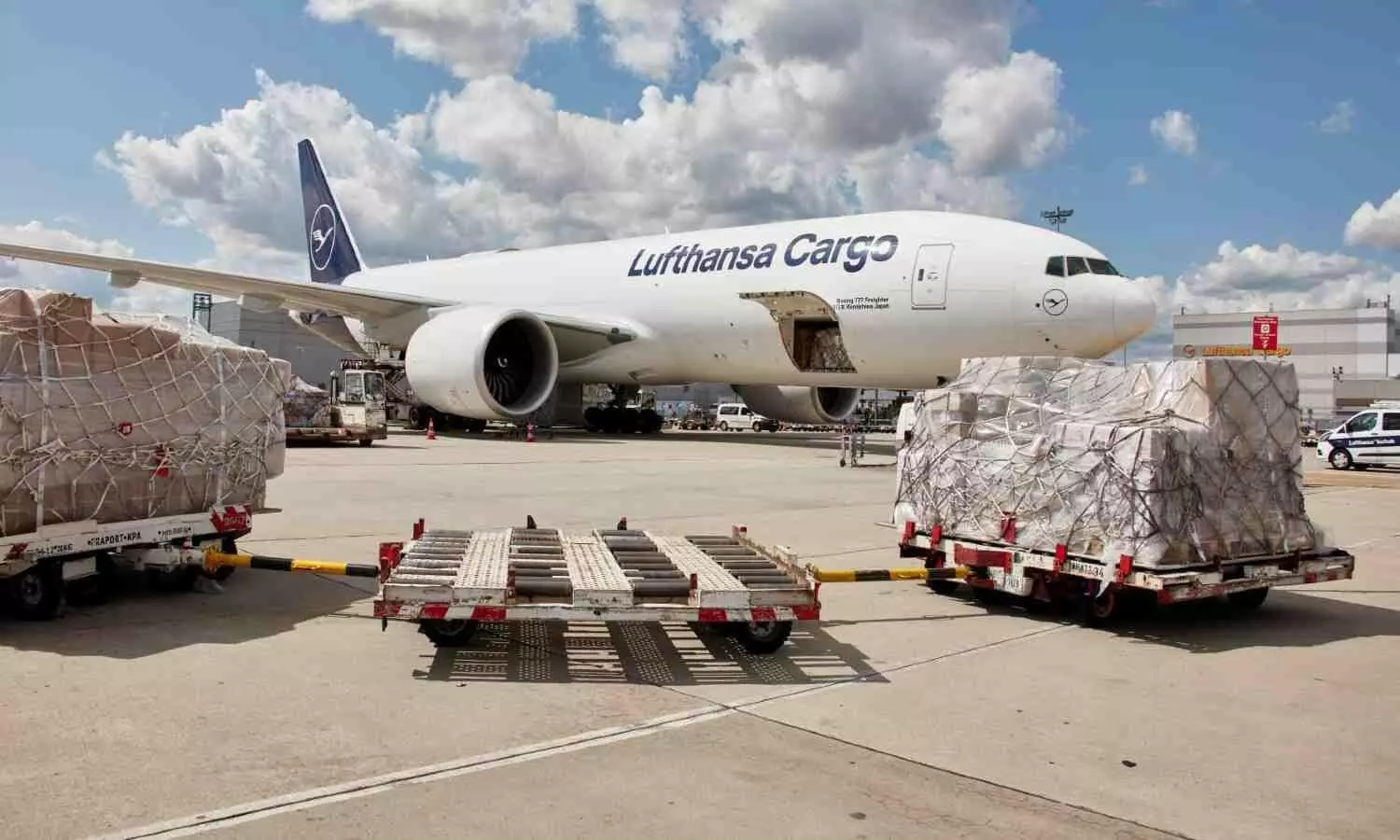 Also Read - Lufthansa Cargo focuses on sustainability, digitalisation, eCommerce

"In the second phase of the project, Lufthansa Cargo will support Avflight in designing a new cargo facility next to the existing structure, which the handling partner is under contract with the airport to construct. Working closely together, the two partners will efficiently, sustainably and attractively design the warehouse's infrastructure to meet the needs of air cargo customers, including those in the premium segment."

Henry Julicher, Head, Sales and Handling, Michigan and Head, Sales, Midwest, Lufthansa Cargo says: "In Detroit, there is a great demand for secure and professional transport solutions, for example, urgently needed components in the automotive sector. There is a lot of weekly freight traffic here between Michigan and the world including destinations in Germany, Europe, South Africa and Thailand. The expansion of our warehouse capacity in this direct apron accessible location helps us improve the handling processes for faster and more direct service, and also enables Lufthansa Cargo to offer additional premium products and services to our customers. Our dedicated ground handling agent, Avflight, is providing us with significant support in these endeavours. As a Michigan-based company with valuable market knowledge and enthusiasm to expand its service offering in the cargo segment, we are positive about what we have achieved so far and look forward to further cooperation."
Stephanie Abeler, Vice President and Head of Region Americas, Lufthansa Cargo adds: "Together with Avflight, we are creating an ideal basis with a future-oriented cargo location in Detroit to further position ourselves in the market as a reliable and professional partner for our cargo customers and thus actively implement the enabling global business idea from Michigan by investing in a modern infrastructure as well as cost- and time-efficient handling processes."

Lufthansa Cargo plans to move into the Avflight-operated facility upon its completion. Discussions on the second phase of development are in the preliminary stages but the goal is to be operational by the end of 2024, the release added.