LATAM Cargo helps decentralise cancer diagnostics access in Chile
LATAM Cargo partners with CGM Nuclear to transport essential substances used in PET-CT examination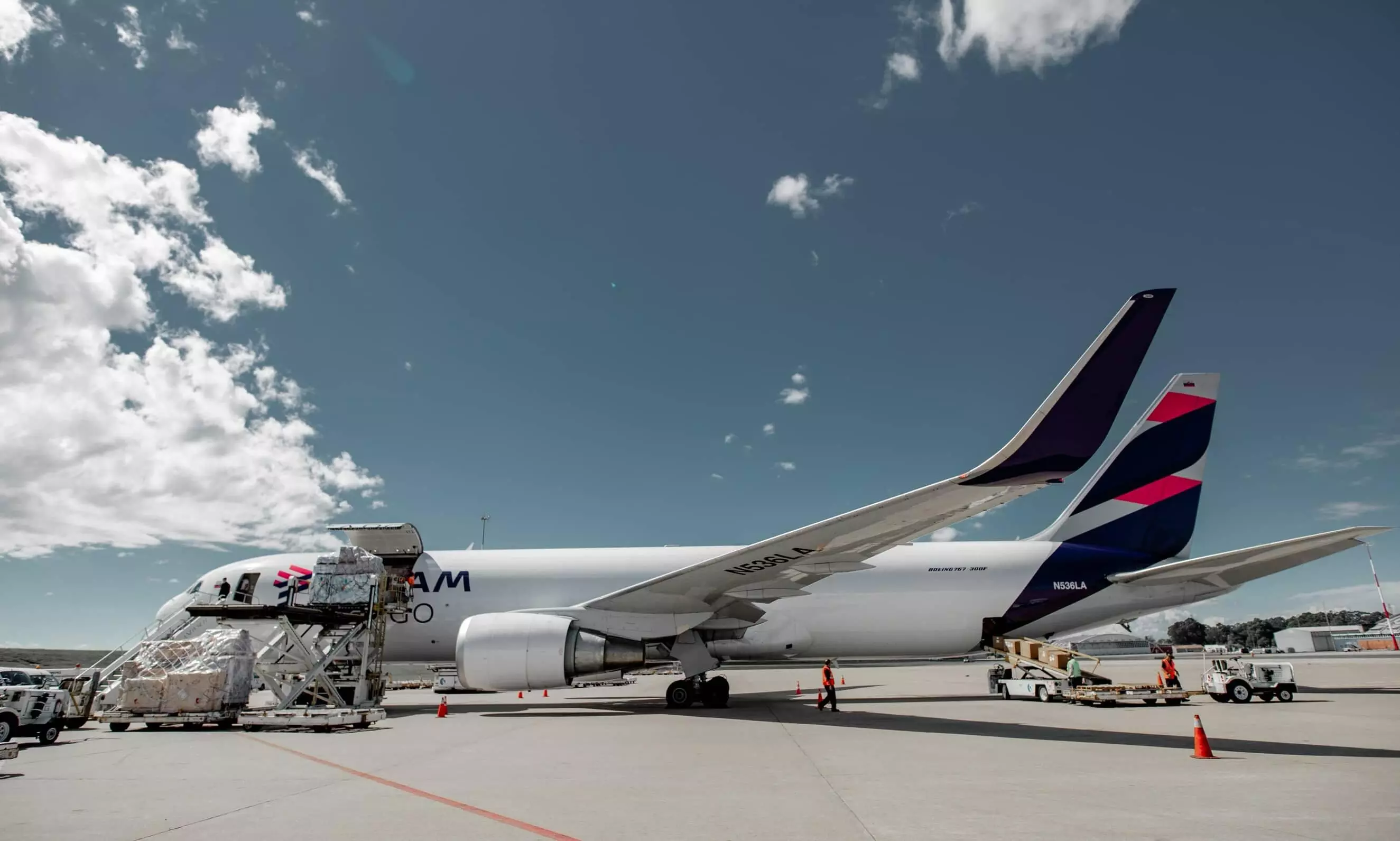 LATAM Cargo Chile has reinforced its commitment to the battle against cancer through a partnership with CGM Nuclear, the primary producer of radiopharmaceuticals, in Chile.
"The purpose of this collaboration is to expedite the transportation of vital substances used in cancer detection within Chile. Thanks to this partnership, radiopharmaceuticals, which were predominantly available only in Santiago, are now being distributed to various regions of the country, thus expanding access to early diagnostics in clinics and hospitals outside the central area," says a release from LATAM Cargo.
The transported radiopharmaceuticals are used for PET-CT examination, one of the most precise methods for detecting medical conditions such as cancer. "These compounds have a limited shelf life and lose their effectiveness over time, posing a significant challenge in ensuring their timely delivery to various medical centres across the country. LATAM Cargo has played a crucial role in shortening its reception, transport, and delivery times for this cargo, thus ensuring that each dose maintains its efficacy when administered to patients during the examination."
In 2019, prior to this partnership, 73 percent of the medical centres capable of conducting this examination were located in Santiago, forcing thousands of patients in regions to travel and bear the associated costs to obtain an accurate diagnosis. "Today, two years into this collaboration, access to this examination has increased by more than 40 percent in regional hospitals. Currently, the pharmaceuticals are transported by air at least three times a week to hard-to-reach locations due to transit times such as Concepción, Valdivia, Antofagasta, and Puerto Montt, allowing approximately 7,000 patients each year to access these vital diagnostics near their homes."
Diego García, SVP, Operations and Handling, LATAM Cargo says: "At LATAM Cargo, we understand that our responsibility goes beyond simply transporting cargo from one point to another. Our collaborative work with CGM Nuclear for the transport of these radiopharmaceuticals reflects how our logistical expertise can contribute to causes as significant as the fight against cancer. We will continue to work towards being an asset within the country, bringing early cancer diagnoses closer to patients in Chilean regions."
Juan José Olea, General Manager, CGM Nuclear adds: "As one of the leading producers of radiopharmaceuticals in the country, we understand our responsibility to bring these vital resources to all regions, enabling more people to access early cancer diagnoses. Our collaboration with LATAM Cargo has been instrumental in achieving this goal, and a clear example is the case of a clinic in Puerto Montt that was able to inaugurate the southernmost PET-CT unit in Chile for cancer diagnosis a few months ago. This achievement reflects our firm commitment to advancing nuclear medicine in the treatment of diseases, especially oncological ones, thus contributing to a more hopeful future for all Chileans."
Looking ahead to the end of 2024, with the expansion of this operation to regions such as Concepción, Temuco and La Serena-Coquimbo, it is expected that the number of patients outside Santiago will increase by 200 percent, benefiting between 12,000 to 15,000 individuals who will have timely diagnosis, and, consequently, a better prognosis, the release added.
LATAM Cargo Chile, LATAM Cargo Colombia and LATAM Cargo Brazil are the cargo subsidiaries of the LATAM group, having a combined fleet of 18 cargo aircraft. These cargo subsidiaries have access to the group's passenger aircraft and operate within the LATAM group's network as well as on exclusive international routes for cargo transportation.