LATAM Cargo announces addition of Boeing 767 BCF
Cargo plane converted in Singapore & comes as part of company's plan to reach fleet of 20 B767 cargo aircraft by 2024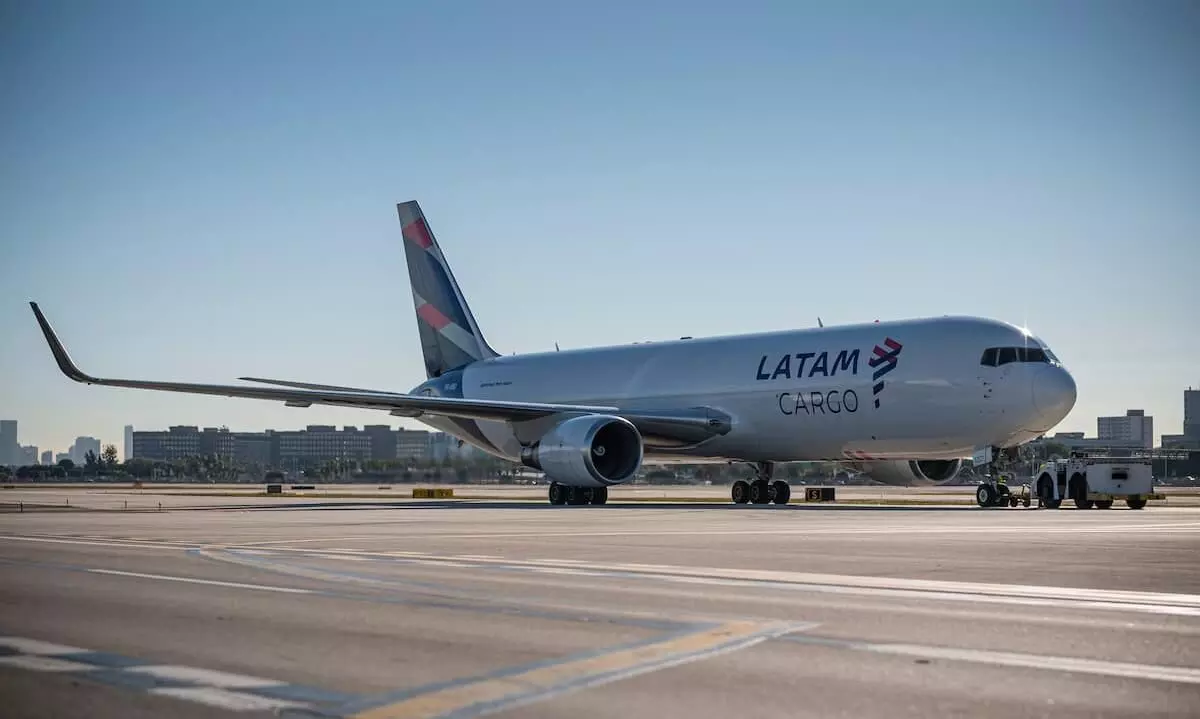 LATAM Cargo Group announced the addition of a new Boeing 767 BCF to its fleet, which now totals 17 cargo aircraft, allowing for a six percent increase in capacity offered to customers.
"With this arrival, the company is moving forward with its announced growth plan, which would see it reach a total of up to 20 Boeing 767 cargo aircraft by 2024, coming close to doubling its pre- pandemic capacity offering, and thus reaffirming its position as one of the leading cargo airlines groups in the region," says an official release.
Andrés Bianchi, CEO, LATAM Cargo Group says: "We welcome this new freighter during another challenging period for the air freight industry. When we designed our capacity plan in 2019, we had these periods in mind. Therefore, we seeked to build a freighter fleet that could sustain high levels of service while continuing to add value to our shareholders during a downturn like this one. Complementing our broad belly network with an efficient, mid-size aircraft like the Boeing 763F does that. Moreover, we can do so better as we continue capitalising on the productivity gains of recent years. As a consequence, we are confident this new addition will further contribute to strengthening our value proposition and expand our network."
The new aircraft, converted in Singapore, will focus on increasing capacity currently offered from Europe, generating greater connectivity to Central and South America via New York and Miami with two new weekly frequencies. "It will also provide support on new routes such as the recently announced one operating on the Quito (Ecuador) - Los Angeles (United States) - Houston (United States) - Manaus (Brazil) - Viracopos, São Paulo (Brazil) routes."
The new addition is also part of the group's efforts to have a rejuvenated fleet - at 11 years of age, it represents one of the youngest converted cargo aircraft in the LATAM Group compared to 17 years average of the rest of the fleet, the release added.