Kuehne+Nagel creates a 'sustainable airport corridor' in LA
New electric truck service to shuttle cargo from airlines to local facilities.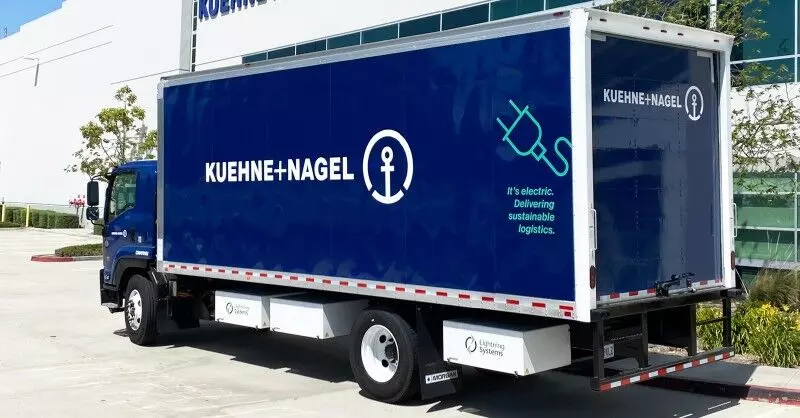 In a bid to boost its sustainability offering, Kuehne+Nagel North America has launched an electric truck service to shuttle air cargo between Los Angeles International Airport (LAX) and Kuehne+Nagel's airport warehouse Torrance facility.

The new endeavour will also support customers with carbon-neutral pick-up and last-mile delivery of their goods. Kuehne+Nagel plans to expand the new sustainable offering to other major US airfreight hubs.
The 'sustainable airport corridor' solution is the outcome of Kuehne+Nagel's close collaboration with customers in the LA region seeking a sustainable pick-up and delivery service from the airport within a radius of 70-80 miles.

To cater to the need, Kuehne+Nagel has secured battery electric vehicles (BEVs) for short pick-up and delivery services as a zero-carbon emissions solution. The electric truck service was further expanded to shuttle airfreight from airport warehouses to airlines at LAX. Combined with Kuehne+Nagel's Sustainable Aviation Fuel (SAF) solutions, the initiative further reduces CO2 emissions and supports both Kuehne+Nagel and their customers' sustainability goals.

"Today, Kuehne+Nagel customers ship their products with SAF globally. Aimed at accelerating the transition to a low-carbon future, last year we launched the first carbon-neutral lane between North America and Europe fully powered by SAF. This new electric truck service, now in operation at LAX, has extended that sustainable service corridor further. This is a tremendous step forward for our clients and Kuehne+Nagel who have a shared sustainability focus," said Greg Martin, senior vice president for Air Logistics, North America.

With over 78,000 employees at almost 1,300 sites in over 100 countries, the Kuehne+Nagel Group is one of the world's leading logistics providers. It operates in sea logistics, air logistics, road logistics and contract logistics, with a clear focus on integrated logistics solutions.